Here's the Funny Thing About Perspective
After 13.1, no two miles are the same.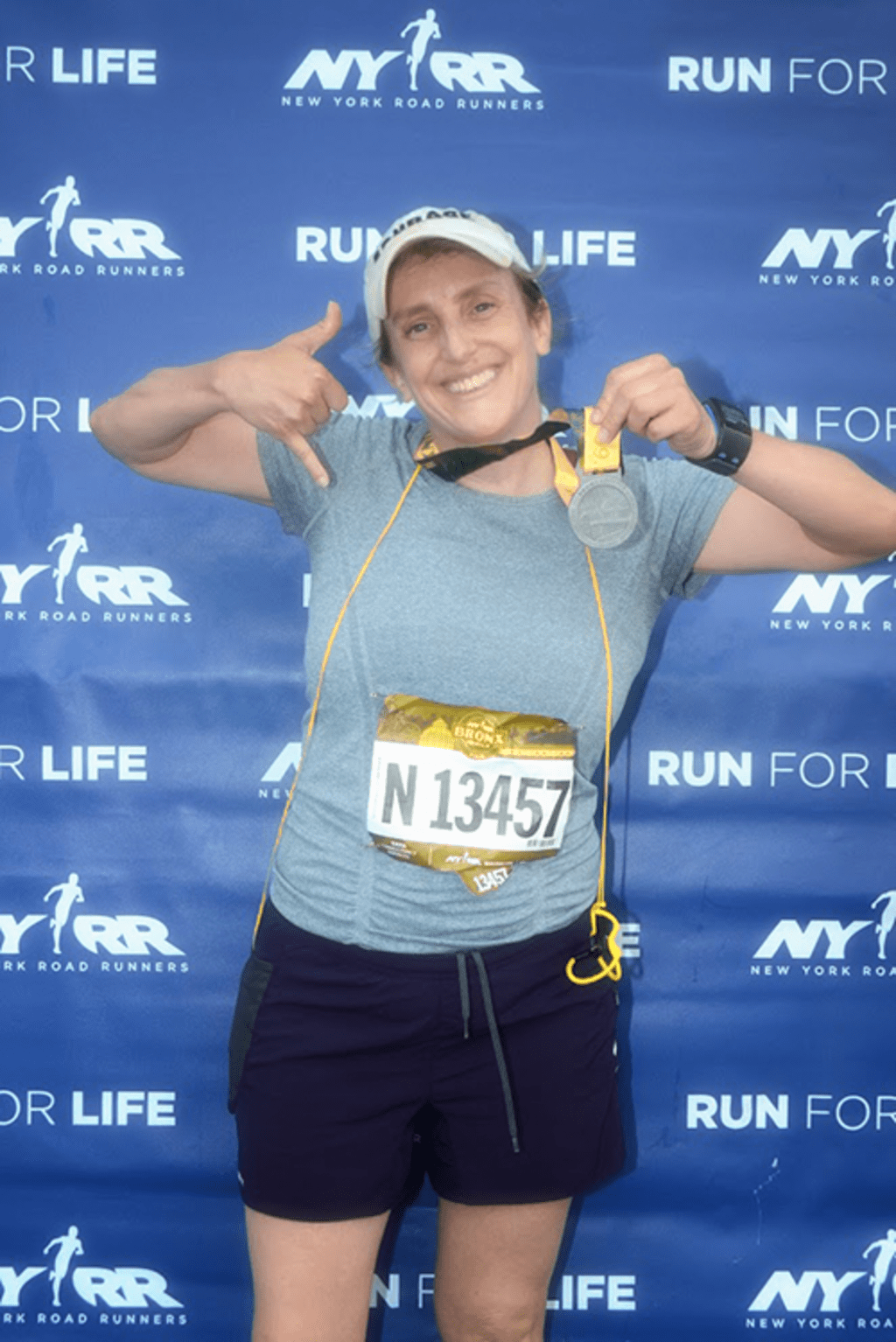 I didn't know you were a rapper. I thought you were a meme.
WEDNESDAY -- May 20, 2020
• 7:34am.
• Morning movement = Tai chi + 20 minutes.
I Guess 3rd Time Can Be a Charm
Okay. So at the suggestion of one of my Twitter contacts, I gave myself over to the series "Dave" today. I tried twice during the New Yorquarntine. But I have become ridiculously sensitive to certain images, words, and statements, which I have spoken to my therapist about a lot during the past few weeks. Again, I believe I need to open myself up more to my perceptions and reactions.
A few days ago, within maybe two hours of Zoom therapy, I got into it with a former suitor, from 20 years ago. Which is a shame, because I really like this guy. He's a very caring individual, and we have remained friends for years. And I reacted, to words, or images, I can't remember which. Perhaps it was both. What matters is how I reacted towards someone I care about.
I work in Brooklyn, in a neighborhood which was once charming and affordable, and with a lot of young kids. They're not exactly nine years old, but from my perspective, they might as well be. They frequently use the N word when speaking to one another. While I personally find it offensive, I need to give it place and time. Years ago, I ushered a show which took place at a funeral home in Harlem. Not Morningside Heights, not Columbia, not in a gentrified neighborhood, but 121st Street. And people would leave in the middle of performances, offended by the language. I found that to be so fascinating, borderline offensive. We give you the address in the title of the show. Where did you think you were going?
I'm glad I gave Dave a third chance. I'm in, totally in.
THURSDAY -- May 21, 2020
• 6:20am = Water bill, scale, meditation, light, shroom, hydration.
• Morning movement. Tai chi. 25 minutes. 6:54am. 105 calories.
• Beating and shaking a weird dough concoction. 20 minutes. 129 calories.
• Watched an amazing YouTube video about Ron Finley, a renegade gardener from South Central, Los Angeles. I know that my family has only been in this country for 100 years, and I read Fast Food Nation when it first came out. But the food wealth gap still fascinates me. Check it out here: https://youtu.be/7t-NbF77ceM
• 2 mile 34 min, 43 run. sec. Big band and swing, Spotify.
My Half Marathon Sensei
Four years ago today, I ran the Brooklyn Half Marathon. It was my first attempt at 13.1 miles, and it damn near killed me. I was undertrained, which I knew. I don't do any speed work, ever, unless I magically get some pep in my step. I genuinely run for the love of it, and that's my story. I had run number 5 and 10Ks up until that point, as well as a 10 mile race in the Bronx, up and down the Grand Concourse. The slow poke vehicle, which was a yellow school bus, nearly caught up to me at mile 6. I had just passed my dad's high school, so the last thing I was going to allow was for Ms. Frizzle to pick me up in my parents' old neighborhood. I put jets on my feet and ran the smoothest, cleanest miles ever. I came in seventh to last place, and I loved every step of it. The finish line photographers had no one else to focus on, except for me.
A half marathon is only three more miles. How hard could it be?
Well...massively, if you don't train properly, especially if you train slowly for love.
I fell behind quickly, not realizing that there was a half a lap around the perimeter of Prospect Park. I bitched and cursed out loudly, as my gap widened the entire interior loop of the Park. They were taking the water stations down just ahead of me. I was over it. I convinced myself that I was going to get on the Q train when I exited the Park and go home, less than half the final distance. I was having neither fun, nor love.
But as I headed towards the Ocean Parkway circle, I passed an Achilles Hope runner, and guide. They were walking. And suddenly, I was in check. A quick water bill payment at the nearest porta-potty, and I took my tuchas all the way down Ocean to Coney Island. And as I sat on the crosstown bus back to Bay Ridge, I noticed on social media that people were wishing my sensei, friend and coworker, Hector, that he may rest in peace.
WHAT?!
Hector was a good dude, totally and completely. We were already working together when Jay passed away, and they truly enjoyed each other. They both smoked like chimneys in front of the building, and shared stories about their respective time in the service. Hector was a Kung Fu master, and as he watched me fall into a pit of disparaging grief, he insisted that I stay late at the theater a few times, and punch bags until my knuckles bled.
It was the best form of therapy I ever received.