Gilded Cages
My experience as a companion at assisted living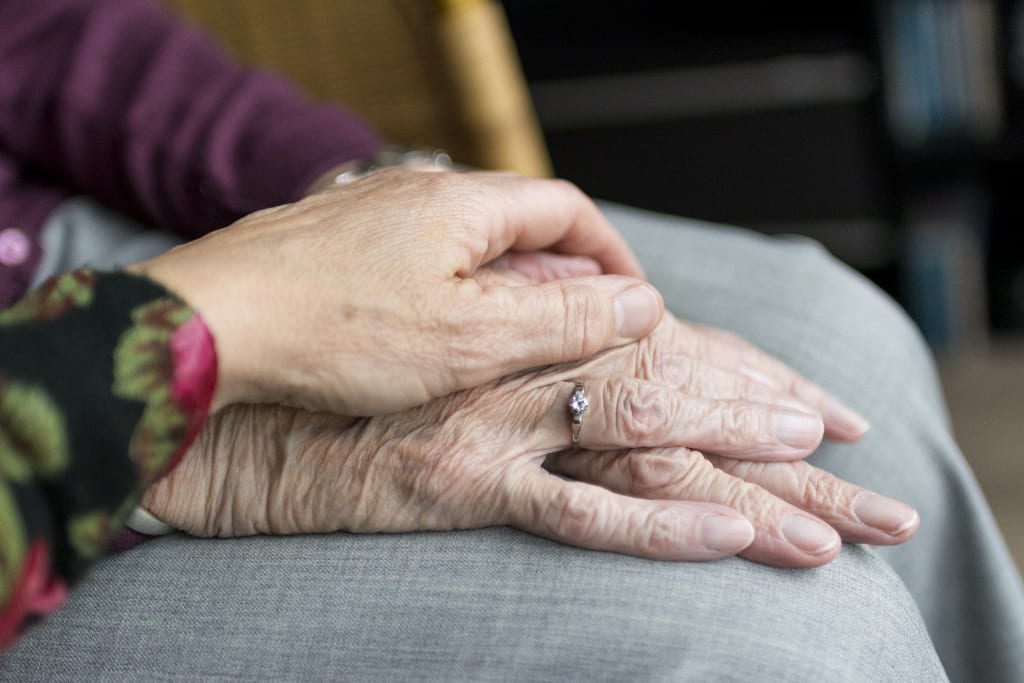 mage by Sabine van Erp from Pixabay
"The greatness of humanity is not in being human, but in being humane" — Mahatma Gandhi
I volunteer at an assisted living facility that costs around $10,000 a month to live in. While the interior of the building is a statement in elegance with the ambience of a 5 star hotel, the exterior is reminiscent of a medieval fortress complete with stone walls and a turret. I often wonder what thoughts cross the minds of residents when they see this huge, intimidating structure for the first time.
The assisted living is one of the three places I volunteer at. I wish I could contribute more of my time but refrain only because of the risk of being stretched too thin. Even though volunteering has helped immensely in putting my personal problems into perspective, the many faces of pain never ceases to wrench my heart.
Saturday mornings is when I normally volunteer at assisted living. My two hours at the facility begins with me walking into the lobby where I am asked to sign my name in a register and clip on a name tag. Then I wait for my supervisor in one of the comfy chairs artfully arranged around the several fireplaces that the building boasts of. At that time of the morning, the residents are usually done with their breakfast at any one of the three available dining areas and the catering staff are in the process of clearing the tables.
"Loneliness and the feeling of being unwanted is the most terrible poverty"- Mother Teresa
Laura, my supervisor is a bundle of energy. She is always full of enthusiasm and good cheer. She has matched me with Guadalupe, who is originally from Puerto Rico. Guadalupe is a sweet lady, in her 70's, whose six kids decided that it was best for mom to move into an assisted living facility when she started becoming forgetful. She rarely gets visitors.
This is where volunteers like me come in.
Oftentimes Laura walks me up to the third floor to a private room with the nameplate Guadalupe Diaz on the door and a professionally done mini portrait of the Diaz family mounted on the wall next to it. The reason Laura accompanies me is in order to reintroduce me to Guadalupe. Even though I visit with Guadalupe every week, she sometimes has trouble remembering who I am.
"I used to think the worst thing in life was to end up all alone, it's not. The worst thing in life is to end up with people that make you feel all alone."
Once the introductions are made, Laura leaves us to our own devices. Guadalupe and I fall into the familiar routine that typically marks how we spend time together. I always ask Guadalupe if she has had her breakfast because I know that she has a habit of skipping meals. I think her shy nature combined with the fact that English is not her native language makes it difficult for her to acclimatize to life in her new home. She finds herself unable to fit in and that makes her sad and anxious about being around strangers. I think she forgets to go downstairs on purpose because eating by herself reminds her of past family dinners.
If she answers that she hasn't breakfasted, I offer to give her company while she eats and off we go to the dining area where the staff are quick to inquire if she would like something to eat despite the fact that they are already setting the tables for lunch. Guadalupe is a picky eater so she always takes a long time to make her choices.
During breakfast I engage her in conversation. I have noticed that I am able to tease a smile from her whenever she talks about her favorite topic, cooking. There is a separate, fully stocked kitchen in the facility for those residents who feel the urge to cook and I'm hoping to encourage Guadalupe to try it sometime.
Depending upon the weather, Guadalupe may prefer to play a game of cards or take a walk along the pathways that meander about the manicured lawns. Sometimes we sit on the garden swing content to observe the student pilots fly their little planes in seemingly endless loops in the sky above.
"I wish you were here but you're not, you're there. And there doesn't know how lucky it is."
There have been times that a staff member or resident has asked if I am Guadalupe's daughter. The first time this happened, I saw tears spring from Guadalupe's eyes. She became withdrawn and asked to be escorted back to her room which effectively put an end to our visit. Yet a few months later when someone again asked her that same question, her response this time was to smile at me and say " I wish she were."
My heart was breaking as I hugged her.
Originally published on Medium.
humanity
Top writer in This Happened to Me on Medium and avid follower of Thich Nhat Hanh. Yana loves to write about life, relationships, mental health and all things she has a passion for.
Receive stories by Yana Bostongirl in

your feed