Fragrant Wealth
Fragrant Wealth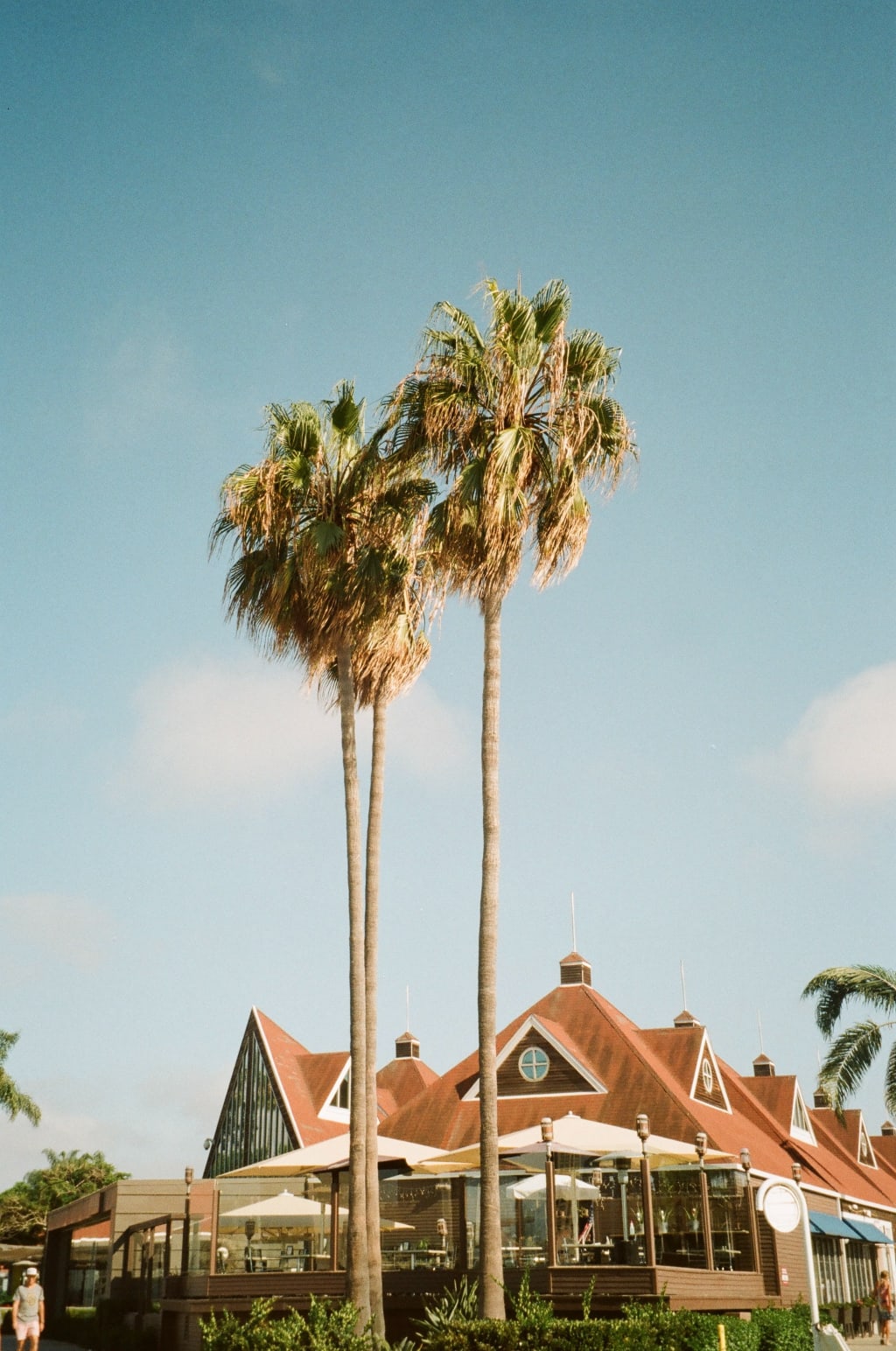 A girl who graduated from a medical university, in the allocation to a hospital after a few years of work, actually quit to give up a stable job, and mobilize their boyfriend with her to return home to start a business and drive the local villagers on the road to riches. To her surprise, she succeeded and realized her heart's desire.
Aspire to return home to start a business
Chongqing Yunyang County Yan Ping township in the rising village, the hinterland of the Three Gorges is a mountain high road far poor small village. Because of the poor transportation and backward economic development in the village, all the people in the village have gone to work outside. There is a veterinarian Yang the village, who opened a shop in the village, although life is a little better than the ordinary villagers, but, is also very strapped. Yang's veterinarian has a daughter named Yang Xuemei, childhood smart, assiduous, and studious. Veterinarian Yang hoped that her daughter would become a phoenix, so he did everything possible to save money for her daughter to go to school. In 2000, Yang Xuemei lived up to her father's expectations and was admitted to Chongqing Medical University to study traditional Chinese medicine. After graduating from Chongqing Medical University in 2005, Yang Xuemei was hired by the City Hospital of Traditional Chinese Medicine as a nurse trainer, earning about 4,000 yuan a month. At that time, her boyfriend Li Li was also working as a doctor in a hospital, and the family also had a traditional Chinese medicine clinic.
If Yang Xuemei is content with the status quo, according to the way most people live, she will get married, have children, and live a stable life without worry. But returns home accidentally, the life track that let Yang Xuemei change him thoroughly. It was early 2008. Her grandmother had died and she was on a funeral trip to her hometown. In her hometown, she saw her hometown as a barren field with no cultivation, the village left behind the elderly and children, still living a very poor life, and she was deeply hurt. After returning to the city, Yang Xuemei had trouble falling asleep for several nights. The helpless and expectant eyes of villagers always appeared in her mind. She even had an impulse to help her fellow villagers, but she could not begin.
Until one day, Yang Xuemei occasionally went to the hospital the pharmacy and found that there are a large number of chrysanthemum, pinellia, honeysuckle, and other traditional Chinese medicine, she suddenly had bright eyes, if in her hometown of the barren land of Chinese medicine, then the villagers can gradually change the face of poverty.
After this idea, Yang Xuemei has been thinking about how to make this wish come true. After some serious thinking, Yang Xuemei put his idea and boyfriend Li Li and dish to give. Did not expect their boyfriend Li Li to approve very much, and support Yang Xuemei to do a career. Then, Yang Xuemei made up her mind to go back to the countryside to plant Chinese medicinal materials and drive the villagers to get rich.
Resist pressure, fail not to give up easily
What makes Yang Xuemui unexpected is, that after she returns home to plant Chinese medicinal materials to start a business to get rich to say, the parents in the home and close friends are unanimous against it, and the attitude is very resolute. They think that after going to college and finding a good job in the city and running a traditional Chinese medicine beauty parlor, their life is already very stable. Why should they go back to the countryside to suffer hardship? The people of the village also gossiped for a while, saying that Yang Xuemei had a problem in the city and could not mix down, and had to go to the countryside to engage in the planting industry.
The family's strong opposition and the villagers' gossip have not been able to stop Yang Xuemei's determination to return home to start a business. She sent the soil, climate, water, and other geographical environmental data of her hometown to the scientific research staff of Chongqing Institute of medicinal planting, and requested environmental research. When the hometown suitable for the cultivation of medicinal herbs after the identification, at the beginning of 2008, she sold their opening only more than half a year traditional Chinese medicine beauty salon, took out their boyfriend and save savings, also borrowed more than 200,000 yuan from friends and relatives, founded Yunyang Yunshan Agricultural Development Co., LTD.
Growing Chinese medicinal materials requires a lot of land, and it is certainly not possible to rely on a few acres of our land. To be able to transfer to the villager's land, Yang Xuemei had to go door to door to persuade the work of mobilization. She told the villagers, again and again, the kind of Chinese medicine than the kind of red sweet potato to make more money. And the villagers said, what if we lose money? Yang Xuemei said firmly, that the debt need not be youtube, and should undertake by me. After more than 2 months of visits, Yang Xuemei finally transferred from more than 20 families to more than 30 acres of land.
After having a planting area of more than 30 mu of land, the first variety that Yangxuemei planted is "dry Pinellia". Because the soil is suitable for the cultivation of this herb, Pinellia drought grows very well under the careful cultivation and management of Yang Xuemei and the farmers. In September, the harvest was almost ready, but the continuous rainy weather caused 80 percent of the dry pinata to rot in the fields. Yang Xuemei did not have a little way, helplessly watching his investment of more than 200,000 yuan lose half. In order not to break faith in the farmers, Yang Xuemei undertook all the losses.
The first planting failed, but Yang didn't give up easily. After consulting experts, she knew that drought Pinellia waterlogging resistance is relatively poor, in Yunyang rainy areas that are not suitable for planting. Under the guidance of experts, she chose to plant Hang white chrysanthemum because it is not tolerant to shade and is also very resistant to waterlogging.
When planting Hang Baiju again, Yangxuemei's funds have been very difficult. She sold everything of value to buy fertilizer and pay the farmers' wages. To ensure the success of chrysanthemum planting, Yang Xuemei even saved her own food money, and sometimes to save a dollar, she chose to walk in the county. In a few short months, she became thin and dark. When her parents saw how strong her daughter was and how determined she was to start her own business, they moved and gave Yang Xuemei 100,000 yuan from the sale of their old house. The support of her family gave Yang Xuemei great courage. With the money, she expanded her acreage further. God pays off, Yang Xuemei hangs chrysanthemum finally planted successfully, and the first time got a bumper harvest.
The Jiulongpo district, a counterpart of Yunyang County, gave Yang an interest-free loan of 800, 000 yuan when the development needed more money. With this fund, Yang Xuemei added wings to a tiger. She again requisitioned 400 mu of land from the villagers, planting varieties not only hang Baiju but also increased honeysuckle, Sichuan Ming ginseng, ginseng, and so on.
To learn the lessons of the last failure, Yang Xuemei learned to rely on scientific planting. Relying on her Alma mater Chongqing Medical University and Chongqing Research Institute of Chinese Medicinal Materials Cultivation, she hired Chinese medicinal materials experts as consultants and humorously learned from professional families who have been engaged in the cultivation of medicinal chrysanthemum and Chinese medicinal materials for a long time. To master the new technology of planting Chinese medicinal materials, Yang Xuemei organized her staff to go to Tongxiang in Zhejiang province and Huangshan in Anhui Province to participate in the training.
As the planting technology and the planting area have been greatly improved, Yang Xuemei's Chinese medicine planting finally turned a loss into a profit. In 2009, we harvested 45 tons of white chrysanthemum, 15 tons of Gongju, 10 tons of honeysuckle, and 15 tons of Sichuan ginseng. These products were sold not only to the major Chinese medicine decoction pieces processing plants in the city but also to supermarkets such as Chahexuan, Carrefour, and Metro, creating an output value of 6.2 million yuan.
For entrepreneurial success, do not forget to drive villagers to common prosperity
The Yang Xuemei that obtains entrepreneurship success, did not forget themselves at the outset and set the oath that should drive villagers to get rich. She began to fully mobilize the surrounding villagers to join in the cultivation of Chinese herbs. Local villagers see Yangxuemei planting Chinese herbal medicine to make them rich, and have responded to her call to join the ranks of planting Chinese herbal medicine. Within a few months, more than 600 villagers joined in the cultivation of traditional Chinese medicine. See numerous villagers respond positively to the planting of Chinese medicinal materials, Yang Xuemeii established "Yunyang county Yan Ping township chrysanthemum planting association", she plans to "company + association + base + farmers" industrial development path, so that the largest ground to drive the local villagers on the road to get rich.
Yang Xuemei not only mobilizes farmers to participate in the cultivation of traditional Chinese medicine but also provides them with technical guidance and services. To ensure the stable production of Chinese medicinal materials, Yang organized 38 training sessions on chrysanthemum planting and harvesting techniques in the local area, which trained more than 2,800 farmers. In promoting new techniques and methods of planting and pest control, Yang has printed 12,000 pamphlets and leaflets on chrysanthemum planting. Whose home encounters a problem in the planting process, Yang Xuemei is driven personally in the past to make technical guidance.
When seeing the planting of Chinese medicinal herbs farmers and more, Yang Xuemei immediately thought of, the substantial increase in output, and the need to solve their product outlet problem. The construction of Chinese medicinal materials processing plants can not only solve the product market but also elongate the industrial chain and improve the added value of products. Then, Yang Xuemei invested more than 600 thousand yuan, built a workshop of 400 square meters, purchased a batch of Chinese medicinal materials processing equipment, their processing chrysanthemum, honeysuckle, sand ginseng, and their products registered "Qing maple", "Guanyin chrysanthemum" trademark. In 2010, the plant alone produced 80 tons of dry feverfew, with an output value of 11 million yuan.
In 2011, Yang Xuemei established herb chrysanthemum planting bases of 1200 mu and 1000 mu in Yanping Township and Hongshi Town of Yunyang County respectively, creating an output value of 8 million yuan and increasing the income of more than 1,160 farmers. Now Yang Xuemei has become a leader in the development of science and technology in rural Yunyang. By 2015, she plans to open up another 30,000 mu of high-quality Chinese medicinal materials production bases for dual-use medicine and food in the two townships of Yunyang and the poverty alleviation development zone in the east, realizing annual sales revenue of over 100 million yuan and driving more than 2,000 farmers to increase their incomes and get rich.
Reader insights
Be the first to share your insights about this piece.
Add your insights