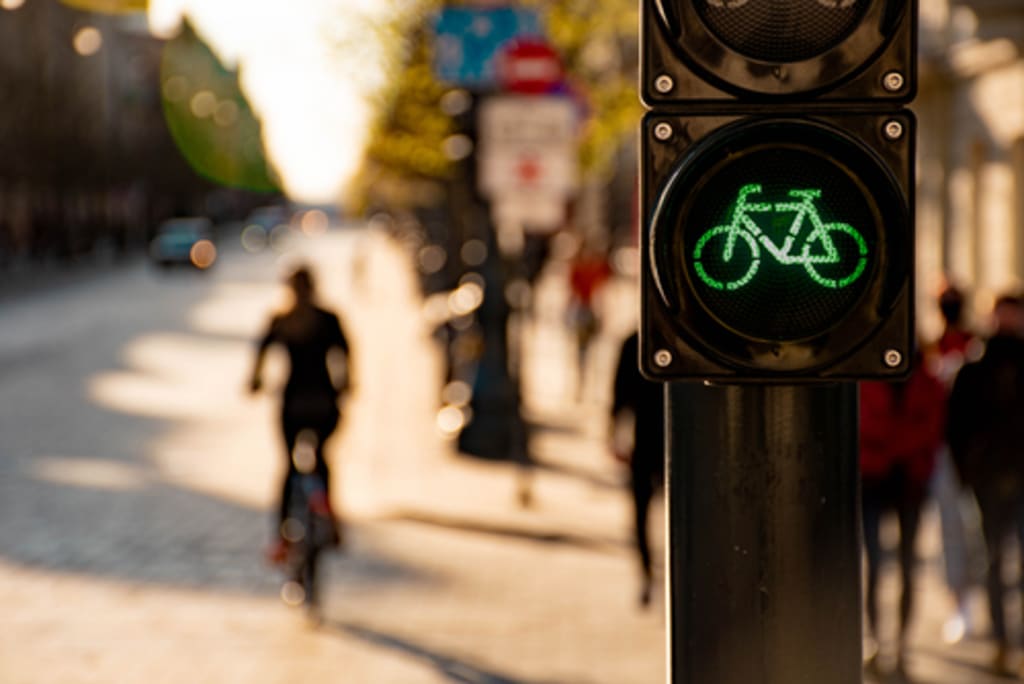 As more and more people are switching to sustainable transport options, to save money and reduce their impact on the planet, this is creating opportunities for new start-ups, to develop innovative solutions to make cycling more convenient, safe and accessible.
We're seeing a great range of small businesses emerge, providing cycling products and apps, offering e-bike-sharing, secure bicycle, indoor training and more - taking biking to new horizons.
Here's a small selection of cycling start-ups, tapping into the growing demand for sustainable transport and helping to revolutionise the cycling industry.
1. Freebike: enabling e-bike sharing services
The global bike sharing market has been growing exponentially in the past few years, and is expected to reach $5 billion (£4.1 billion) by 2025. Mobility on demand is taking its appeal on city dwellers, and start-up company Freebike offers a solution to those who wish to use a bike but might not have the space to store one themselves.
The e-bike sharing service is not only convenient but sustainable, providing an eco-friendly commuting alternative. With bike sharing services available in seven different countries, including the United Kingdom, Czech Republic, and Slovakia, Freebike offers electric bikes featuring the latest technology. Users can rent a bike in just a few seconds through the app and contactless card payment.
Plus, the e-bike's motor doubles up as an advanced locking system, allowing for smart and fast rental, as well as unrivalled protection against theft and vandalism.
2. Spokesafe: providing a network of places for secure bicycle parking
Parking your bike can be a challenge, especially if you're not familiar with the area. While certain locking mechanisms can protect your bike from getting stolen, finding a well-lit and safe area can add an extra layer of protection.
Spokesafe gives you instant access to a network of secure places to park your active travel vehicle. The network is tailored to "cyclists, couriers, delivery drivers, scooter riders and everyone in between" and offers a variety of memberships. You can get a daily, weekly or monthly pay as you go (PAYG) schemes. Corporate memberships are also available for companies who want to provide their staff with off-site secure parking. And for logistics companies, Spokesafe provides safe places to store cargo bikes and goods across central London.
Behind the idea of this start-up stands a community-centred mission to make active travel the preferred choice for inner city transport and logistics, thus making our cities more sustainable.
3. Bikmo: stay covered while cycling
Another critical aspect of cycling that often remains under looked is cycle insurance. Bike thefts are on the rise while injuries, incidents, and bike damage can also occur, making you vulnerable on the road.
A good cycle insurance policy can protect both you and your bike. Bikmo, a cycle insurance company, offers insurance handcrafted by cycle enthusiasts. They offer various insurance policy for mountain bike owners, road bike cyclists, electric bikes protection, and triathlon cover. It takes only two minutes to take out a policy and you access your cloud account 24/7 even from your mobile phone.
4. CYCL: accessories that prioritise safety
Safety while cycling, especially in urban environments, is a goal for Dragons' Den-backed company CYCL. They create bicycle and electric scooter accessories that prioritise safety, confidence, and visibility while riding.
The company developed WingLights – indicators that fit into the end of bicycle or e-scooter handlebars, helping make direction intentions clearer to other road users. Their product range also features an innovative Air Filtering Scarf with in-built washable nanofiber filter, Red Lock, and highly visible backpack cover. All of the products are designed to improve all-round visibility.
The idea was formed after founder Luca Amaduzz experienced the danger of London's traffic from a cyclists' perspective. Now, him and his business partner Agostino Stilli have sold over 500,000 units in more than 30 countries.
5. Zwift: merging virtual reality and cycling
For those who want to replicate the cycling experience but indoors, Zwift is a platform that provides cyclists with the opportunity to ride virtual routes across nine different worlds.
The platform, which easily integrates with a compatible indoor bike (smart trainer), mimics real-life conditions and is great for boosting fitness and performance. Zwift offers a range of terrains to choose from, from flat roads to hills to dirt trails.
Alongside solo rides users can join group rides and races which allow them to connect with fellow indoor cyclists and compete in a virtual environment.
Reader insights
Be the first to share your insights about this piece.
Add your insights