First Real Date in a While
A Short Story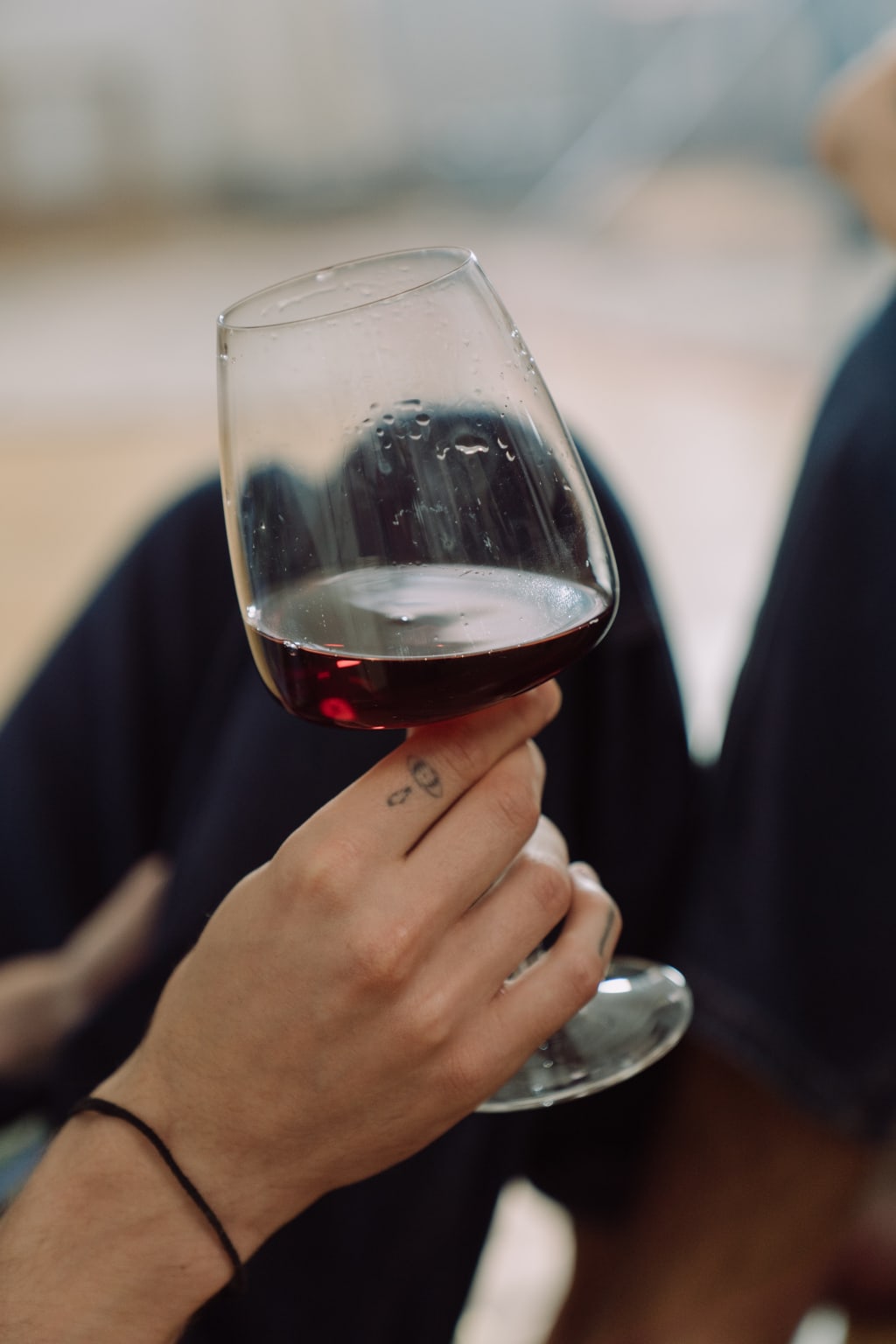 The past few years proved challenging for Jaime, as they did for most people. Between losing her nine-to-five job, losing her mom, and nearly losing her mind, she needed a break. Preferably a few of them.
Sitting on the leather couch in her tiny one-bedroom apartment, she reached over to grab her laptop and placed it on her lap.
I need to hear her voice again.
Jaime opened her laptop to look through her favorites folder and clicked the video she'd clicked dozens, maybe even hundreds of times over.
"My sweet Jaime. I wish I had the energy to tell you everything I'd like to."
The woman was wearing an oxygen mask, and she continuously paused to catch her breath.
"I've watched you become the incredible young woman you are today. I know life hasn't been kind to many of us lately. And you're no exception. But, you are exceptional. Never forget how amazing you are.
My wish for you is that you'll live the life you've always wanted. I played life too close to the chest. But you, you need to take some risks. Go after your dreams. Travel the world. Find your person. Whatever makes your heart happy, go and do it. Once this is all said and done, go out there, and live. Live for both of us. I love you, and I'll be right there with you."
Her mother recorded the video on her third day in the ICU, just moments before her breathing got even worse. A few days later, she passed.
For a little over two years, everything had been digital. Meetings, work, school, dates, and even final goodbyes were all done virtually. Up until today, June 9th, 2022, Jaime and everyone around her had to live life very differently from the normal life they'd taken for granted.
She closed her laptop and contemplated her mother's final words to her. She'd heard them many times over, but they hit Jaime differently each time. The first time hit her like a freight train, causing an endless wave of pain and emotions. After the initial shock, her reaction varied, though it usually brought on a lot of sadness. But this time, Jaime felt inspired. She felt ready to take her life back and live the life she'd always wanted.
Before everything changed a few years back, her longtime friend, Colin, and she had been getting to know each other better. They were connecting and opening up to each other like they never had before. They became so close that Colin asked Jaime out on a date. She wanted to say "yes," but everyone was ordered to start staying home.
"After all of this madness is over, I'd love to go on a date with you." He smiled and told her he was gonna hold her to that.
The pair agreed to keep in touch through texting and Zoom. They shared some intimate moments with one another through video and communicated more casually through text. But it wasn't the same. Just as she started to daydream about the many conversations they'd had together, her phone rang.
"Hello?"
"Hi, Jaime. How are you?"
"I'm doing pretty good. I was just thinking about you. How are you?"
Oh my God. It's been so long! I wonder if he even remembers we were supposed to go on an actual date after things were back to normal? What if he's calling me to tell me he's seeing somebody else? What if he --
"I'm great. I was hoping we could go on that date. The one we were supposed to go on a couple of years ago. I know we've been in touch, but it'd be nice to catch up and talk in person."
"I'd love to go on that date with you."
"Great. Can I pick you up for dinner at around six tomorrow night? I made a reservation for seven o'clock at Giorgio's, if that's okay with you."
"That sounds perfect. I'll see you tomorrow at around six."
Jaime brushed her teeth and got ready for bed shortly after their conversation. As she crawled under the covers, she felt like her heart was pounding out of her chest and she broke out in a sweat. As she stared up at the ceiling, her mind began racing as her face flushed.
I haven't felt nervous about going on a date in so long…
I missed that feeling so much.
She smiled and dozed off to sleep. When she woke the next morning, she was ready to get her life back on track.
Just as Jaime was filling out an online application for a position she found, she received a phone call from a hiring manager who interviewed her a few weeks prior.
"Hello?"
"Hi, Jaime. It's Carol. I wanted to let you know we think you'd be a great fit at our company. Congratulations! The project manager job is yours!"
"Wow! Thank you so much!"
"Are you able to start this Monday?"
"Yes, I am. I'll see you then."
"Awesome. We'll see you on Monday. Have a great rest of your day."
"Thank you again. You too. See you Monday."
Grinning from ear-to-ear, Jaime closed out the application she was filling out and shut her laptop. It was almost three in the afternoon, and she wanted more than enough time to get ready for her first real date in a while.
Her plum-colored strapless dress was hanging outside the bathroom door as she showered. She wore her dark hair pin-straight and down, and applied natural-looking makeup.
Just as Jaime was grabbing her purse and putting on her shoes, the buzzard rang.
"Hi! Come on up!" She buzzed Colin in.
A minute later, she heard a knock on the door and opened it. Butterflies fluttered in Jaime's stomach as she saw Colin standing there. He looked better than the last time she saw him.
"It's so great to see you again," she said with a couple of tears in her eyes.
He smiled, moved close to her, and wrapped his arms around her, one above her upper back, one along her lower back.
"I told you I was gonna hold you to it," he said softly as he held her.
They arrived at Giorgio's and were seated by a window on the left side of the restaurant. The waiter handed them their menus shortly after seating them, and they began chatting.
"I know I said it before but I'm so happy to see you," she said.
"I missed you so much. I'm so happy to see you too."
Colin reached over and gently grabbed Jaime's hand.
"I've got a surprise for you," he said.
The waiter brought over a wine bottle. But not just any wine bottle: A bottle of McCarthy & James Winery Merlot 2015. A wine that had bold notes of cherry, plum, chocolate, and vanilla. The waiter poured Jaime a glass, then poured one for Colin, and left the bottle at the table.
Tears filled Jaime's eyes again as she looked at Colin. Looking at their glasses, memories of her mother came flooding back.
"I… I can't believe you remembered something like that."
A few days after her mother's passing, Jaime confided in Colin. Confided about how she couldn't have a proper funeral for her mother due to the pandemic. How her mother encouraged her to pursue her life and dreams. And, about some of her mother's favorite things, like Greece, and mystery novels, and black cats. One of her mother's favorite things was the exact merlot at their table. Jaime and her mother loved to have a glass of it while out on lunch or dinner together a few times a week.
"To Christy," Colin said as he raised his glass.
Jaime smiled and raised hers. "To mom. To possibilities and living."
A tear of joy trickled down her cheek as her smile widened. Her mother was right there with her, just as she said she'd be.
The two clinked their glasses and took a sip. Jaime saw Colin choosing her every day and she saw herself choosing him. Tonight was only the beginning for Jaime and her exciting new life with Colin, and her mother, right by her side.
dating
Hi! I'm Jenna!
I write horror, politics, romance, true crime, self-help, and much more. Whatever I'm in the mood for, I'll write about it.
I'm a polymath, and I've always got a notebook with me. I love writing!
Follow Me on Social: @jennaguig
Receive stories by Jenna McGuigan in

your feed