Finally Home, Again
The only thing that changed was my location.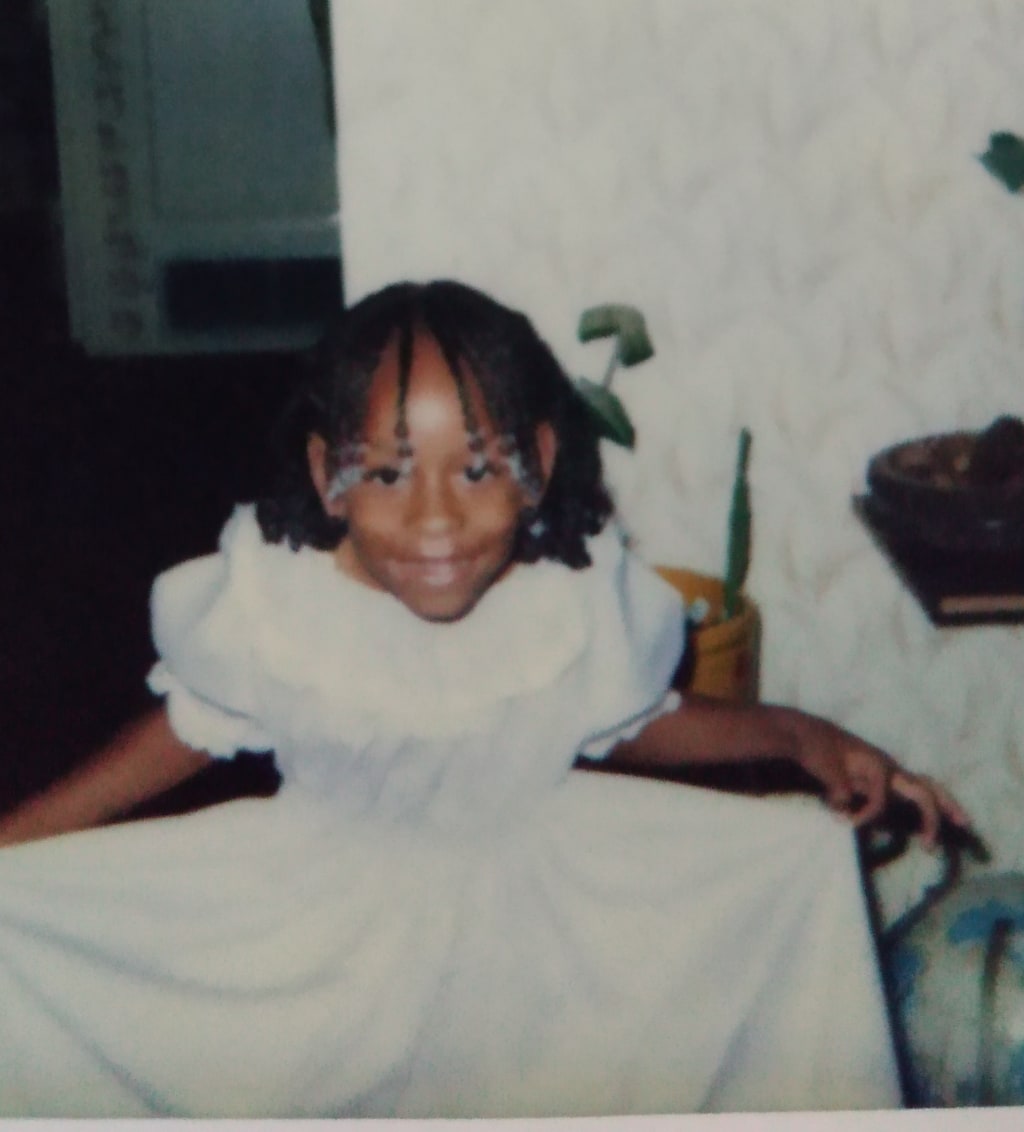 Little black girl comfortable in her skin. Robin L. Jessie-Green
The first home address deposited in my memory bank was in Spanish. Its meaning was something like the trees on the hill, West Verda Des Los Arboles. Although, there were no trees and no hills-- that I can recall. I vividly recollect the dust, the cacti and the desert. I was two when we arrived and nearly eight years old when we left the only place I could remember calling home.
My neighborhood was filled with cul de sacs, ranch-style houses, roadrunners, tumbleweeds and struggling dirt patches trying to pass as grass. The occasional tortoise would visit the lawn of our neighbors' next door, though we were never quite sure why it kept returning? Dina's patch of dirt was no better than ours.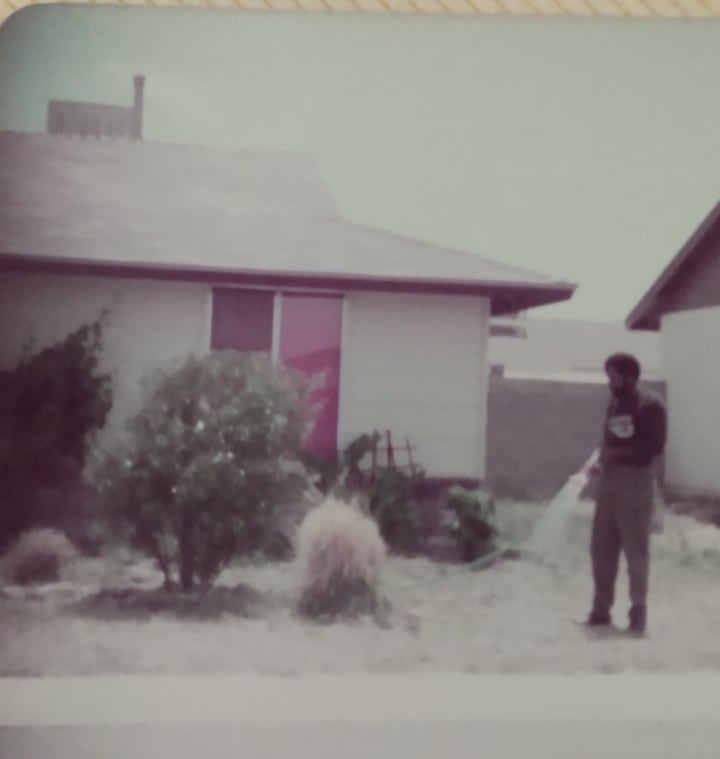 Jessica lived on the other side of our single-level home with her family's nest of various snakes. When invited over, I'd be greeted with a baby boa constrictor placed across my tiny shoulders. You might mistakenly think the snakes were the most dangerous creatures in that household, but Jessica was the biggest threat. Following her into the street whenever the ice cream truck's music began serenading the children of the trees on the hill, began a cautionary tale.
Jessica was struck by cars. You read correctly, plural vehicles. Not to worry, she was hit by different cars on different occasions and didn't suffer any major injuries. She didn't seem to learn her lesson until after the third accident, but the other kids in the neighborhood learned by her example post the first strike.
My family was one of only three African American families in the area. My aforementioned little best friends were a bossy white girl and an impulsive Mexican girl. I was the meek geek of the bunch. We were a diverse trio, but I never felt more different and out of my element as I did once I moved back East.
I say, moved back East because apparently, that's where we were from. Although I don't remember. I was born just outside of the major city we would end up in. I would learn that one of my mother's illnesses led us to the Southwest part of the country, to begin with. We settled in Tucson, Arizona for a little over five years. Those were formative years for both my sister, who is five years my senior, and me.
It was another one of our mother's major ailments that took us back to Philadelphia, Pennsylvania. We landed clear across the country in the Northeast region. The complete opposite of everything I knew at that point in my short years. My sister had precious memories of this noisy, scary, foreign place that I did not share.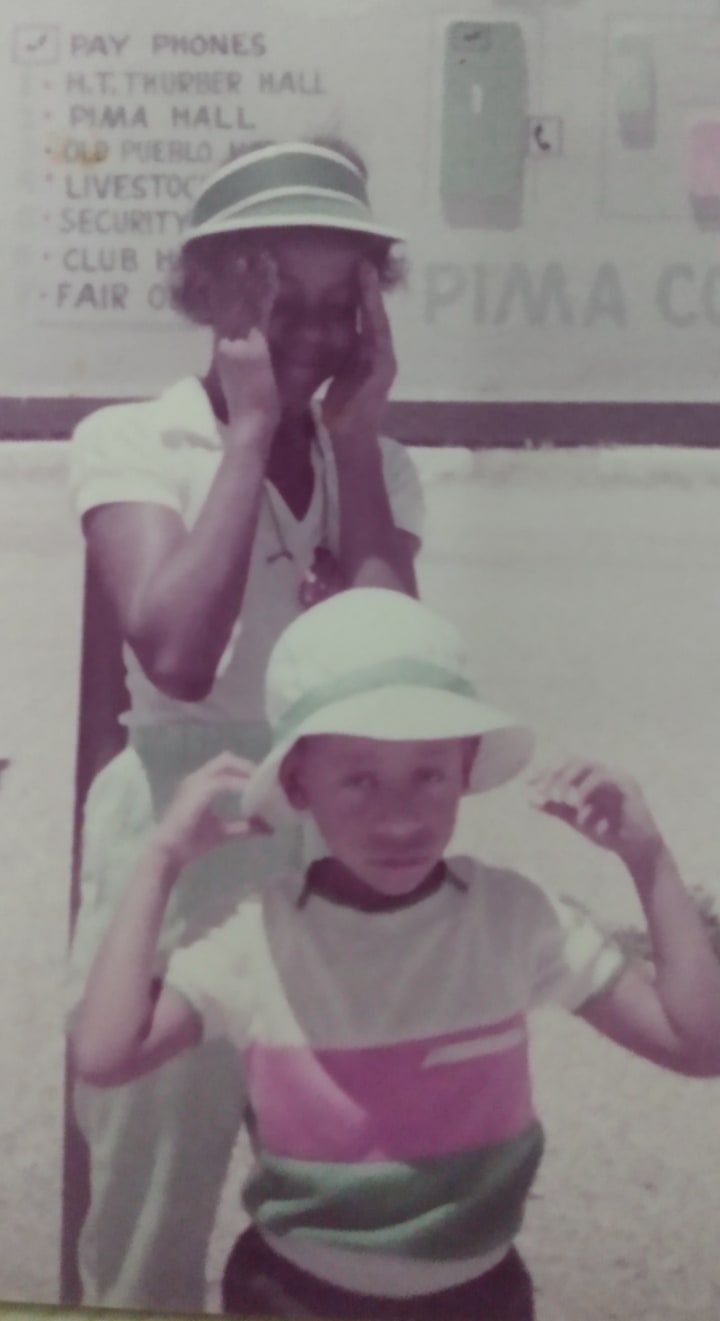 The first thing that hit me was the heat. Coming from having spent more than a few years in Arizona, you're probably thinking I should have been used to the hot weather. Nope. Not like Philadelphia heat. I was used to dry heat, not humidity. There is a huge difference. You can escape the desert sun by seeking shelter and shade. You cannot run from humidity; it clings to the baby hairs on the back of your sweaty neck. The thickness of the wet air clogged my pores and the seven-year-old me was pretty certain I was going to drown a water-less death.
Two little black girls on their first airplane flight, alone. We met a strange man at the airport. My sister called him "Uncle", so I followed suit. He took us to a strange house that smelled clean and familiar. Upon entering we saw a beautiful older woman my sister greeted as "Grandma", so I did too. Our mother was in the hospital; she had been for some time and would be for some time.
After weeks of getting to know this new family I had acquired, Grandma allowed us to venture outdoors but not too far and not for too long. The cul-de-sacs of Tucson were nothing like the streets of Southwest Philly. We went from suburbia to the 'hood and we stuck out in nearly every way imaginable besides our skin.
It was our accents when we spoke-- we didn't think we had accents but there might have been a slight southern drawl. It was our choice of words used-- too proper not enough slang. It was our clothing when we didn't speak-- too preppy. Even our hairstyles were different-- too feathery. That negative feedback was just from kids on the block. At summer's end, we got to experience Philadelphia Public Schools.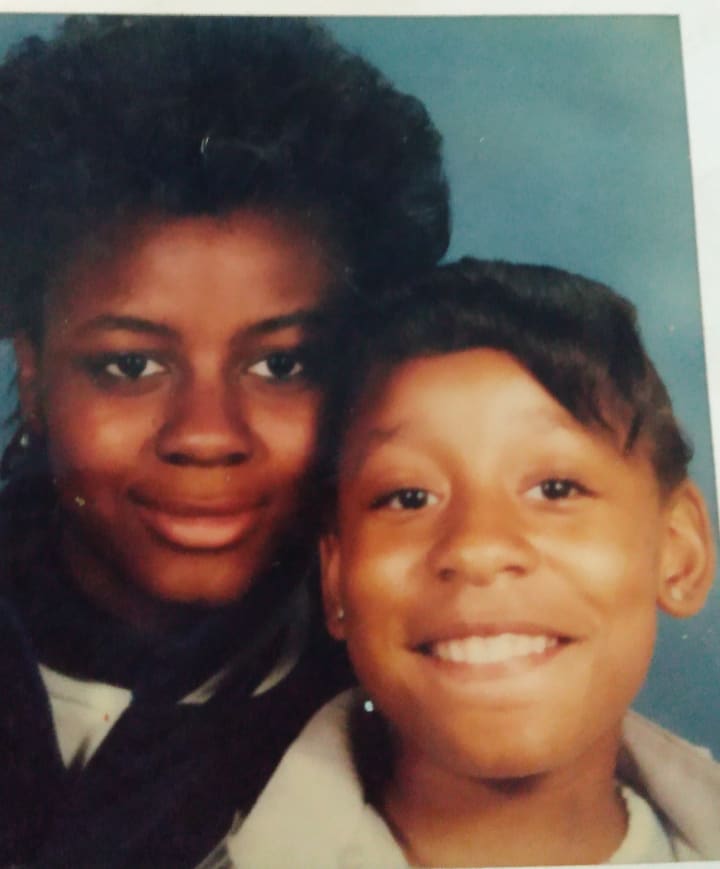 Grandma enrolled me in a neighborhood elementary school. On my first day or at least the first memory I have of the place, the third-grade teacher asked if anyone wanted to approach the blackboard to demonstrate how to write a lower case cursive letter "k". This was back in the days when penmanship still mattered and cursive handwriting was still being taught in school.
I raised my hand, being the meek geek I was, I was confident in this case because academia was my thing. Or so I thought. I was chosen to show my mastery of the English language and my artistic hand script on the board. Chalk in hand, I was mindful not to make it screech and irk the little souls of my fellow classmates. I began to scribe my "k" as I had done many times before in my workbooks at my former elementary school, at my old tree-barren home on the nonexistent hill, and at Grandma's house.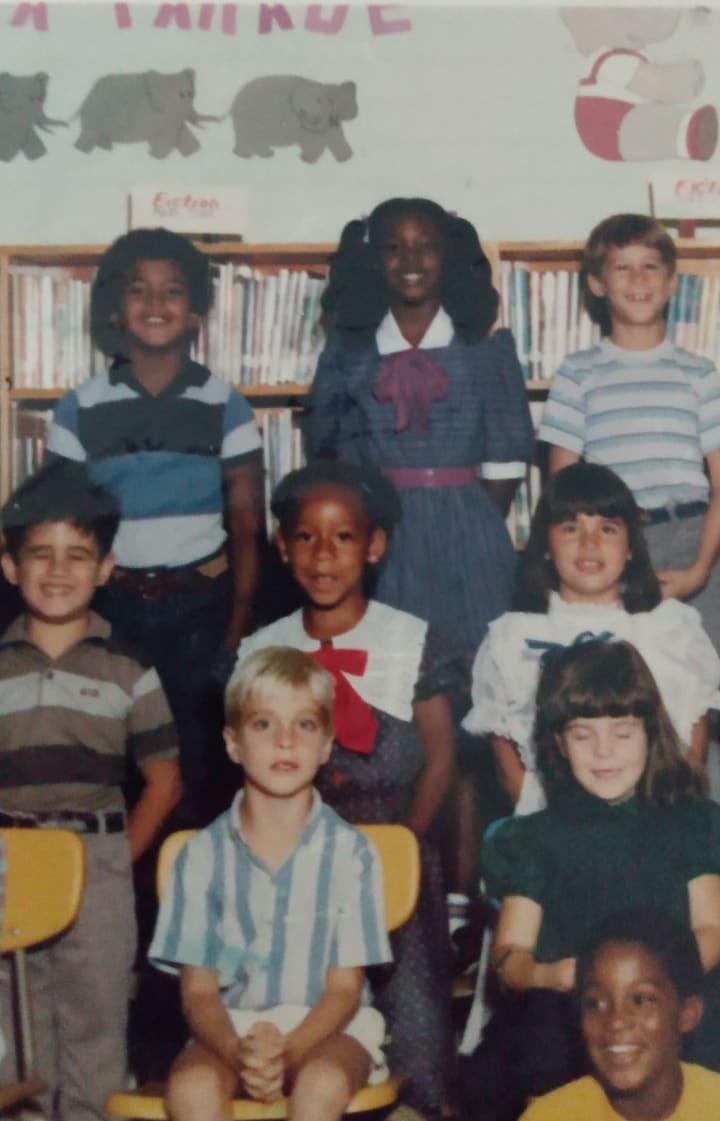 The classroom was in an uproar. Snickers echoed behind my puzzled head. Whispers of: "She drew an 'R'!", "She's so dumb!", "That's not a 'K'! That's an 'R'!" were swirling around the room. The round old lady hushed the class and explained to them that I was from out of town and that in different parts of the country, the handwriting looks differently.
You see, my "k" had long, petal-like elements closing off the letter much like the upper case "R" and in this new-old city, students were taught to basically recreate the upper case "K" when writing the lower case "k". They simply left one side of the letter lower than the other. There's no artistry in that, thought my 8-year-old self (or something close to it).
For a moment, I was embarrassed and the blushing of my light tan cheeks reflected as much. I knew I had done it exactly as I was taught and I was not wrong, but in this new place, even the right thing was perceived as wrong. Speaking proper English was wrong. Dressing too neatly was wrong. And now blessing those kids with my beautiful penmanship couldn't even be appreciated.
I was a fish out of water for a very short time because after my teacher told my parents I should either skip the next grade or be placed in private school, I took a placement exam on my ninth birthday and was accepted to a Christian Private School where I was surrounded by little, bossy white girls, impulsive Mexican girls, Asian superstar boys, Middle Eastern heartthrob boys and black meek geeks like me. I was never the problem. I didn't have to change a thing about myself. I was finally at home, again.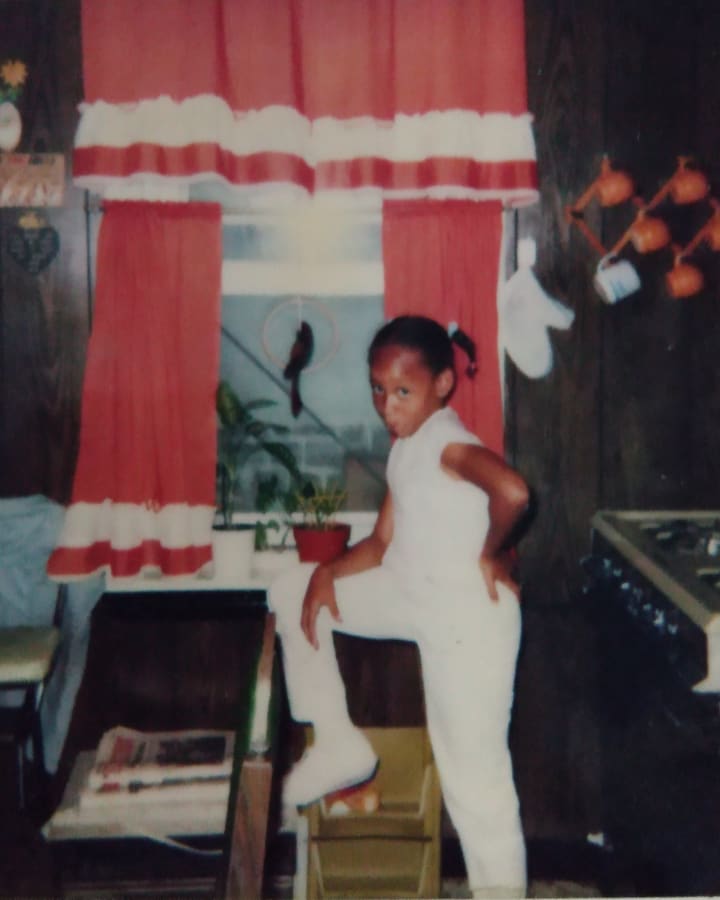 humanity
Temple University BA and AIU Online MBA Alumna.
Content Contributor for Medium, eHow, Examiner, Experts123, AnswerBag, Medicine-guides.com and various other sites spanning a decade.
Visit my Writing Portfolio to see what else I've written.
Receive stories by Robin Jessie-Green in

your feed