"Falling For You"
A married woman struggles to find peace within her marriage until she meets with her client who threatens to turn both of their lives to a different path.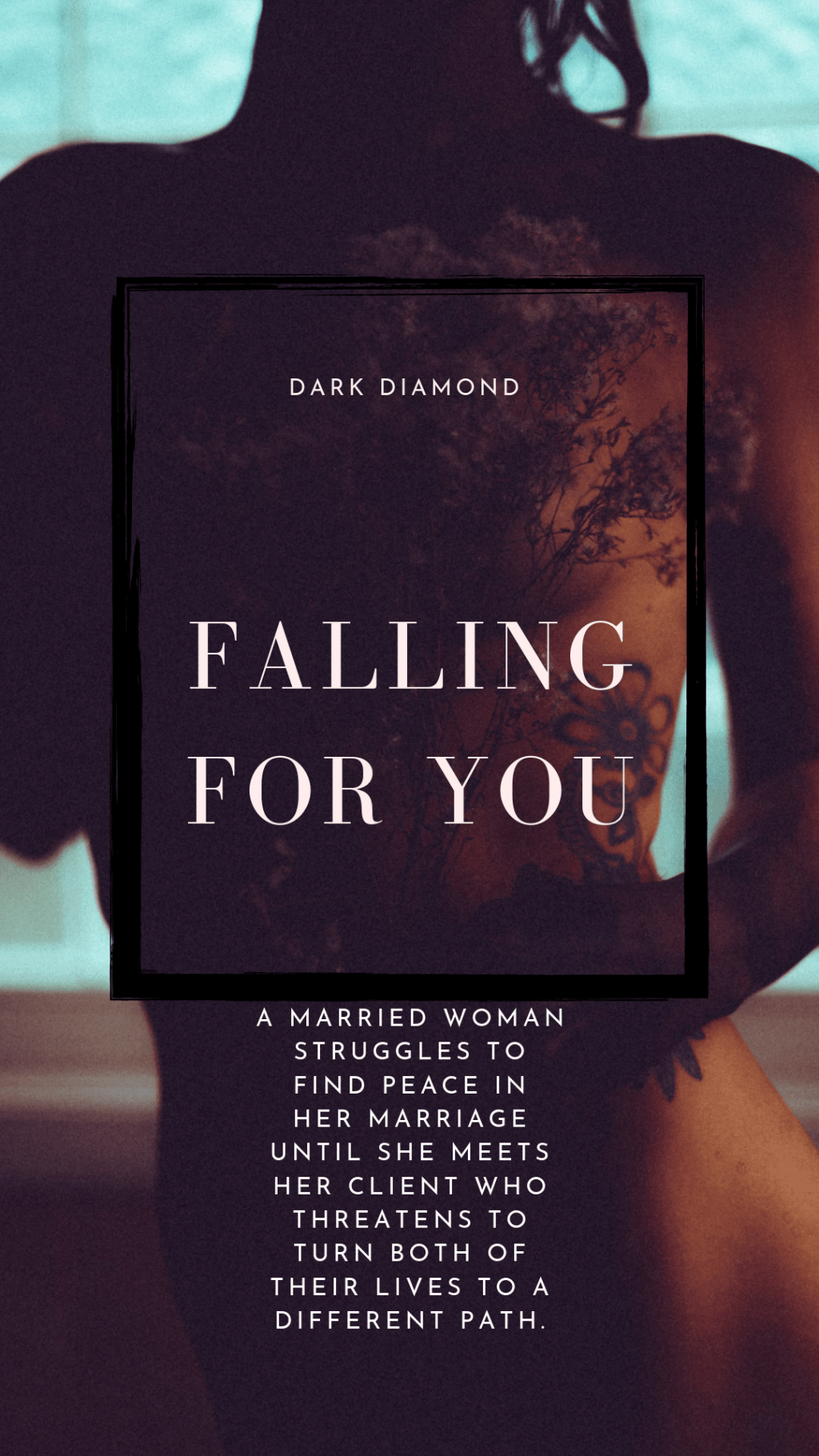 The love between them has been a composition of sweet and sour over the years. Abby grew tolerable of it.
Sometimes, to find true love you must break the rules. Abby Blacksmith and Sam Blacksmith have been married for seven years now.
There seems to be a difference between when they were newlywed and now that they've spent several years together.
Just as the saying goes- "Love is patient, love is kind. It does not envy, it does not boast, it is not proud. It does not dishonor others, it is not self-seeking. It is not easily angered, it keeps no record of wrongs" but in Sam and Abby's world, those rules seem to have grown an expiration date.
Abby works as a real estate consultant and her husband Sam works as an engineer at a tech company that creates codes to make Applications you can download on your phone.
~•~
The running sound of the engine shuts off as Abby parks her car in the garage. Her heels click and clacks as it hits the pavement while she makes her way to the doormat. She inserts the key into the deadbolt and enters her house. The squeaky door hinges when she opens and closes it. She places her keys on the table by the door and looks around, expectedly, maybe hoping for there to be something, someone.
"Honey, I'm home! Sam?"
Her voice seems to have dissolved in the quiet ambiance of the room.
The hope that masked her face slowly faded. She wasn't worried or disappointed, maybe crestfallen for allowing herself to be so naive. There was no sign of Sam and this is not the first time that he had dismayed. Several hours pass and he still hasn't shown.
Slowly, the front door opens revealing Sam.
"Honey, I'm home. You wouldn't believe what happened today-"
Sam stops in his tracks when he sees the look on Abby's face, standing in the kitchen drinking wine.
"Babe, what's wrong?"
Sam approaches her while putting his keys down on the kitchen island. She puts her cups down while leaning forward on the island, gently tapping her nails on the glass.
"What's wrong?!"
"Sam you promised you would be here! One night is all I asked for and you couldn't even make time for me!"
Sam loosens his tie and unbuttons his shirt.
"Abby, you know my job demands more..."
"More of what?"
"Sam don't make promises you can't keep!"
"Babe, I'm sorry!"
He says while avoiding her eyes, letting his head fall back.
"Of course you are."
Abby waves her hand carelessly in the air and begins making her way to the stairs. Sam catches up to her, grabbing her arm and gently, he pins her against the wall. Only inches apart from her face, he looks in her eyes and stroke his thumb on her lips. He felt a great desire to kiss her.
"Stop,"
Refusing, she says placing her hand on his forearm.
"Abby...!"
"You are not the man I married seven years ago."
A soft broken whisper was the sound of her voice.
"Then let me be that man right now. This moment!"
"Stop!"
He slowly presses himself unto her, placing his hand on the wall, lowering his mouth to hers.
"Let's have it, now."
Abby looks away and turns her regard on the floor. A tear rolls down her cheek. She looks at his lips then away. Trapped in deciding whether she should let herself be taken away by his charm and cunning words that will never come true or just walk away.
"I can't!"
Slowly, she slips away and walks without ever looking back. Sam paces back and forth and throws his fist on the wall in anger.
~•~
It became morning and the sun shines at its best. Just like any day, Abby walks in the doors of her office.
"Abby, hey! How is your morning so far and oh my goodness, did you wake up like this? Because you are gorgeous!"
"Hello to you too, Josh! I feel like a bear and thank you!"
"Is that a good thing?"
"Take a guess!" Abby replies while login in her laptop.
"Then I shouldn't upset you! Has your husband been treating you well lately?"
"Take another guess!"
"Man, I regret not proposing the first time I saw you!"
"Hmmm...I'm flattered."
Josh Summers, the charming best friend of Abby Blacksmith. Their friendship is as solid as a rock.
Josh runs his hand in his hair and puts his free hand in his pocket.
"How about dinner after?"
"You don't even to ask. Just take me there!"
They both exchange smiles and Josh leaves her office. She stands and walks over to her coffee making machine.
"Hey, Blacksmith?"
She turns to look at him with her hand on her hip, smiling coyly.
"Yes, Josh?"
"Smile!"
"What?"
Josh takes out his phone and takes a picture of Abby. She gasps in surprise and laughs it out in the end.
"Delete that picture now, Josh!"
"ABBY! In my office, now!"
"And the she-wolf calls!"
Josh grimaces his face and holds his laugh. Abby walks pass him and while doing so she slaps his shoulder.
Samantha summons, the boss of the company Abby works for. She is known for being a strict and coldhearted bitch. She earned her title when she fired an intern just for the wrong order of coffee and many other things that are best kept in the dark. Abby enters Samantha's office and closes the door.
"You called for me?"
"Yes, there is a client I would like for you to take. She is a friend of mine, Ellie Brian."
Samantha shuffles through the papers on her desk as speaks.
"Here is everything you will need to know about her. I need her to purchase that house. It will bring forth new opportunities in the future."
She puts the final papers in a folder and slides it over to Abby. Abby picks it up and looks in it.
"This must be important to you."
"Yes, it is."
Samantha replies, standing up and walks around her desk, leans backward on it, arms crossed.
"You usually give the difficult ones to Summers."
"Do you think you are not up for the job?
She asks, keeping her eyes on Abby. The look in them made Abby feel uneasy and uncomfortable.
" I am capable of...You know what? I got this! I will do everything I can!"
"That's what I like to hear! Close the door on your way out."
Samantha walks back to her chair and sits comfortably while Abby closes the door. As soon as the closing sound of the door clicks Abby exhales as if she has been holding her breath forever.
--- --- ---
N/A (Author)
Thank you for reading my story! I hope you all enjoyed it! If you have some ideas on how this story should go, feel free to let me know what you think! Until next time!