Ex Best Friend
"I wanted to send you a special note letting you know I wish you well."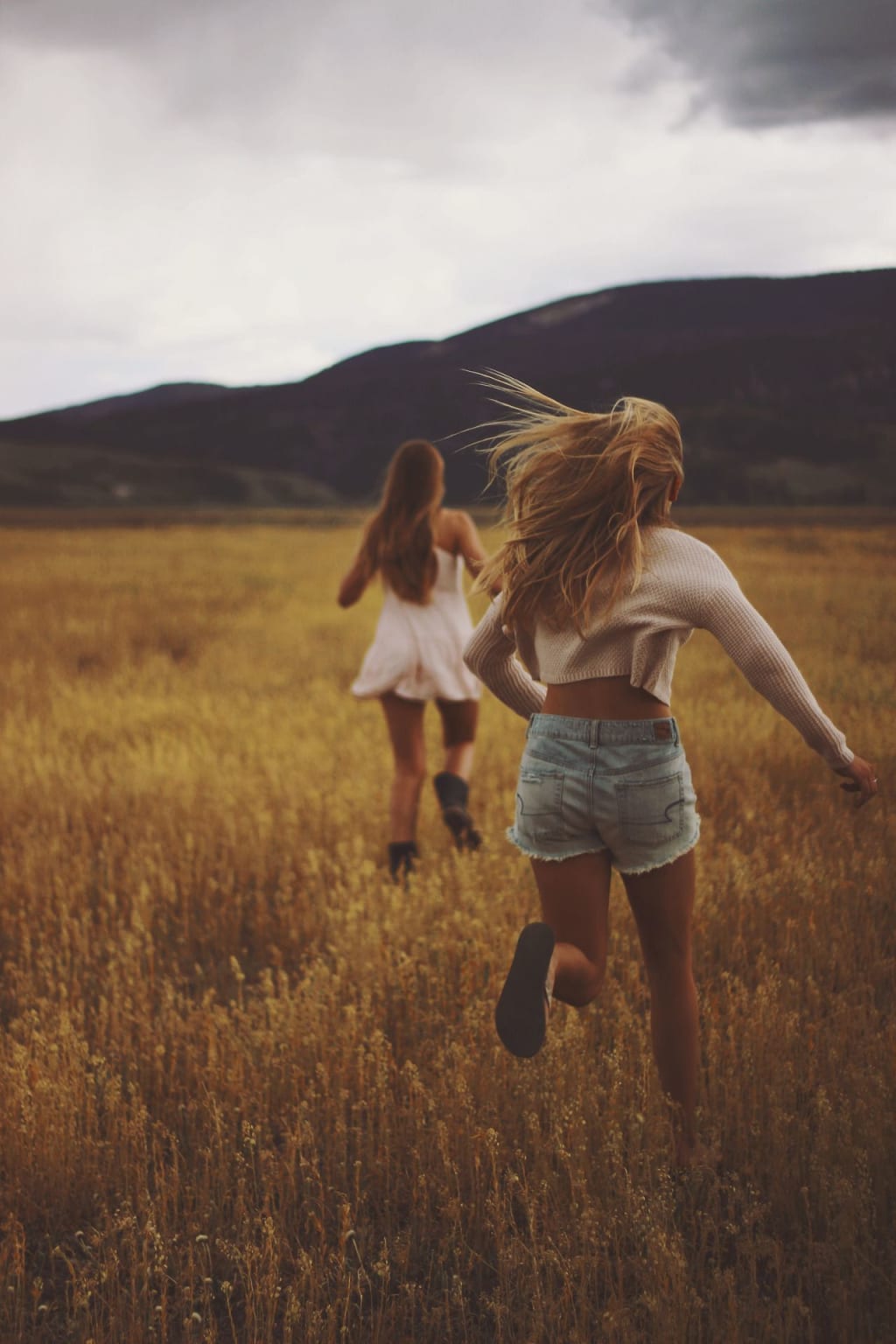 "Maybe some people just aren't meant to be in our lives forever. Maybe some people are just passing through. It's like some people just come through our lives to bring us something: a gift, a blessing, a lesson we need to learn. And that's why they're here. You'll have that gift forever."
To My "Ex Best friend,"
I have no clue how we have ended up here, years without speaking. Who would have seen that coming? Because I definitely didn't. Sometimes I see the greater picture of our lost friendship, but I'm also mad it had to happen. We spent everyday together, and pretty much became twin sisters. I could read your mind, and you could read mine, we could talk through expressions, and finished each other's sentences. We became so much alike that people would ask us if we were twins. I held you down and you held me down, so I had thought, but it's okay, I forgive you now. We became each other's security blankets, and we did everything together. I think we needed to grow without each other. We never went anywhere without one another and if we ever did, it was always so weird. So much has happened over the last few years, and I've wanted you to be apart of it and know it all. Isn't that twisted and weird?? Even though we're no longer friends, I still want to tell you all the things I used to. And it sucks because you're not that person to me anymore and probably never will be again.
"To lose a friend is the greatest of all losses"
You were the one person I was supposed to be able to count on for anything and everything. You used to be a phone call away, but suddenly you stopped answering. You were supposed to always look out for me, but then you were talking behind my back. We were supposed to be friends forever, but you left me. We talked about our weddings together and our dreams. You understood me and I understood you. Dude, you were suppose to be my Maid of honor, planning my bachelorette party and giving a funny speech. We were supposed to travel the world and live luxury lifestyles next to each other. But I guess that's life, Nothing is guaranteed forever, and no one owes you anything.
"You win some, you learn some."
But you know what, as I reminisce coming across our old videos and photos, even though we're not friends anymore, I still want to thank you for being my best friend, and dealing with everything that comes with that. Thank you for all the memories we made together and the friendship we had because it was truly one of a kind. Thank you for the nights we stayed up til dawn just talking and laughing. Thank you for being honest and genuinely caring about me. Thank you for taking me for me, and never letting other's judgments get in the way. Thank you for all the late night jam sessions in the car and to eating off the Taco Bell dollar menu because we were broke, to sneaking in to bars, to breakups, secret missions, flat tires in the rain, always being each other's hype man, workout sessions, shopping partners, and so much more. And I could go on and on, but thank you for being the best friend I needed during that part of my life. Even though we are no longer friends, I just want you to know that I could never hate you. TRUST ME, I've tried. And that sounds terrible, but I thought it would be easier to get over losing our friendship if I could hate you more than anyone, but I couldn't bring myself to do it and have burned out over the years trying. I was hurt when you left, but I will never hate you. You were my best friend. And despite how things ended up, because of that, I will always love you. But like I said, it needed to end for a reason, and I did learn many lessons and more about myself through it all. I no longer have become dependent on our friendship, needing you by my side for every step either.
I hope life has been treating you well and that you no longer hold onto anymore guilt you have in your heart, because I forgive you. I really do. For so long I was mad, but it turned into sadness and then growth. I am now able to wish you well and only hope you find someone you love, I hope you have a good friend to be by your side through this crazy life and I hope you raise wonderful children one day and have a life full of blessings and love. You deserve all the happiness life has to offer and nothing less. Our friendship and secrets will always hold a special place in my heart.
Love,
•Your ex best friend•