Ego Is The New Humanity and Taking Over Personal Space. Is It?
What do you think when people talk badly about each other?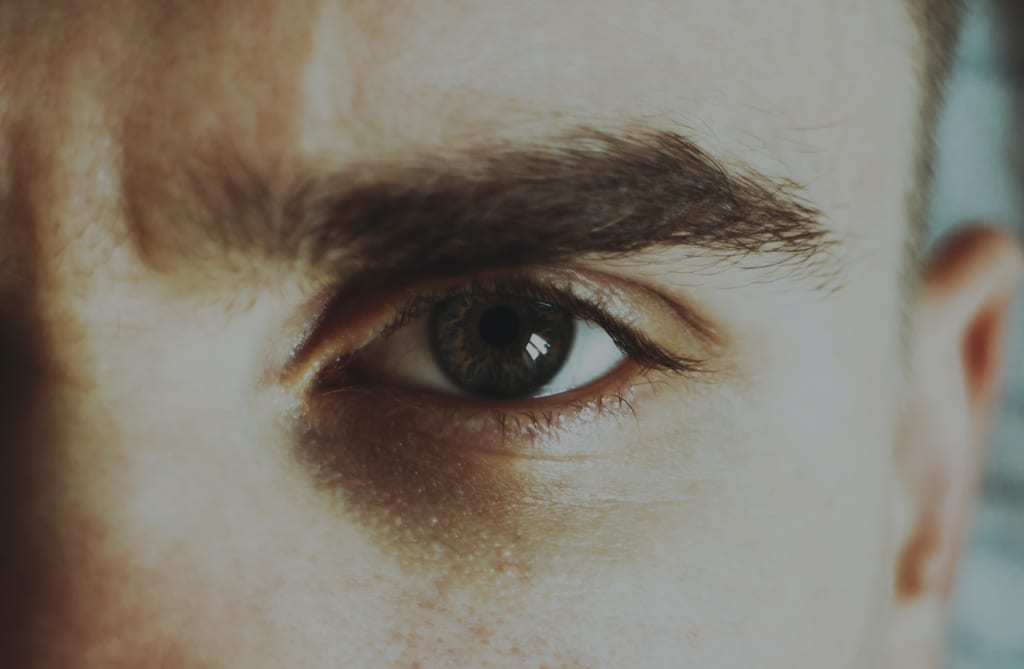 Photo by Abbat from Pexels
I stepped onto the second train — with my oldest descendant — to pick up her two youngest siblings. We had to transfer the train to Utrecht, The Netherlands, to travel to Zwolle. The first train stopped at all train stations. The second train we needed in Zwolle was an intercity — which stopped only at the main cities and big towns. We had a few minutes of transfer time. It was not occupied, on the train.
I heard people communicate a lot with each other. I could be listening to their music — even when they plugged in the headphones.
When I stepped onto the first train, I heard people talking like sh*t about other people. "Have you seen that paper she gave me?" someone, a woman with dark long blond hair and light skin tone, told her fellow conversation partner. I guess they were colleagues. "I have seen it, and full of bullsh*t that makes no sense.", the other, also a woman, but with curly-short hair — replied firmly. "I don't know why he hired her, but she can't do her work accurately. I can do it much thoroughly.", the first one responded.
My eyes frowned high adequately that I assumed they saw me glaring. Yeah, I looked at them too. Sorry folks, but this is not whereby you should speak about anyone else. Only giving yourself the ego you want isn't what humanity is. Humanity is taking care of others who don't know something. Humanity is being in a challenging position to help others to find their way. Are you saying to others that you can do the project more salutary? Therefore you are depreciating your co-workers?
On the other hand, should I have said something? Am I that coward? Or is it just not sniffing in other people's business. Oh, yeah, I just did by lowering, did I? What did I know about the situation? There is always more side on the medallion, but this action lets people think they are everything, but others aren't. People will get more selfish.
My youngest two girls visited their grandparents, in the North of The Netherlands, for several days in their second week of this Summer holidays. I had to pick them up, and I took my oldest descendant with me. It is always great to get your teenagers out of the home. Luckily, she agreed to go with me. Sometimes, she refuses to go with me. Probably that belongs to be an adolescent. Trying to see what she gets and if she can cross my boundaries, testing me out a lot lately.
It was Thursday, slightly warm, and the sun was shining, but it was also not that warm (that I didn't have to wear my vest). Warm enough to take off my jacket, but cold enough to only wear my t-shirt. Still, it was feeling cold. Yet, it was also feeling not cold. Hmm. Does that make sense? But where do I leave my jacket? My purse was too small for my vest. Where else? My daughter suggested: "Why not your waist?". In the first place, I thought: 'That doesn't walk properly.', and 'That is not my style.' I had no other option: I didn't know where to place the jacket. So, I did what my daughter suggested and put my jacket on my waist.
We traveled early and did not get into travel jams or that it would be too busy to travel, which I hate, and that we could get something out of the day in front of us. I was planning on going to the forest or the German border that day. I didn't. I was too tired to go after traveling. The next day I went to the German border. Instead, I stayed home and read some publications, and engaged with the kids. My parents-in-law are living near the German border. Cycling for about ten minutes and you can say 'I am in Germany', while you don't stay there for a long time, just for a walk.
My oldest and I walked to the train station in my village, a little bit running as we were a little bit too late. We also had to recharge the money on our train ticket card (a card you get when you are a member of the Dutch railway company). For ten years, we have had this system in The Netherlands. You have to use a magnet card. With that card, you have to check in and check out when you go in or out of the train service. And then you go through a gate. You have to renew it when you have ten euros on your card. Otherwise, you can't travel through The Netherlands by train. Ten euros is the minimum to have on the card — I am a member — I get a personalized card. When you aren't a member, you can purchase a non-members card, and you don't get a discount on your traveling prize. You can still buy a single ticket, but most of them are more costly. Luckily, the train did come one minute later, and we still had time to do all of this.
It did bother me that other people talked badly about others. Why are they doing that? What is the point of doing that? Would you have a better ego? Would you feel to be a better person? Let others know they are much better? Why bully others?
Studying the behaviors of other people is something I got from my father. He did that too. I guess I have inherited that from him. I have been bullied, manipulated, gaslit, and abused. I always look if I can trust someone or the situation.
This time, I studied the people when I traveled, as well as overheard the conversation. On the second train, I saw a man saying to his partner: "You agree with me that the candy bar wasn't nice." And I thought: 'Wow, you are assuming she agrees on what your taste is.' I saw her frowning at him and said: "Actually, I love it." And her partner slightly got angry that she disagreed with his taste. Het sighted heavingly and put his arms in the air. The rest of the time, they were silent. He sat in a lazy 'I don't care attitude, she on her phone. Sometimes they looked at each other, he was slightly pissed off, and she was disappointed. I could feel it from a distance. What did I do? I did nothing. Why didn't I say anything? Should I have said something? Am I a coward?
We continued our trip from Zwolle to Emmen. We transferred a train — again — this time from a different Dutch railway company. So, we had to check out from the first company. My daughter and I checked in with the second railway company. It was our last train, a stop-train, and we stopped more frequently, just like our first train.
My thought was constantly: 'Why didn't I said something?', 'I should have said something.' The whole time I have had these thoughts. I couldn't stop myself, and at the same time, I got nauseous. I drank coffee during my train trip. I shouldn't have done that. I know I can't handle coffee while traveling.
The next time, I will consider whether it is worth saying something about people's behavior, and I will think if it is worth my mental health and energy.
This story has been published earlier on Medium:
About the writer
Agnes Laurens is a writer. She writes for the local newspaper. Agnes lives in The Netherlands, with her husband and three daughters. You can find her on Vocal, Medium, Elephant Journal, HubPages, Music List. Writing is — aside from playing the violin — one of her passions since childhood. She is on Twitter and Instagram. You can subscribe to my mailing list, and you can subscribe to my Thoughts. Check out her books. She has an online web store, and she has a merchandise store. If you want to be informed about my online store and my merch, please follow this link.
humanity
Agnes Laurens is a writer. She writes for the local newspaper. Agnes with her husband and three daughters. Writing is, like playing the violin, her passion. She writes about anything that crosses her mind. Follow her on Medium.