Don't Revive That Friendship
Trying To Be Friends With a Toxic Ex and Why You Shouldn't Do It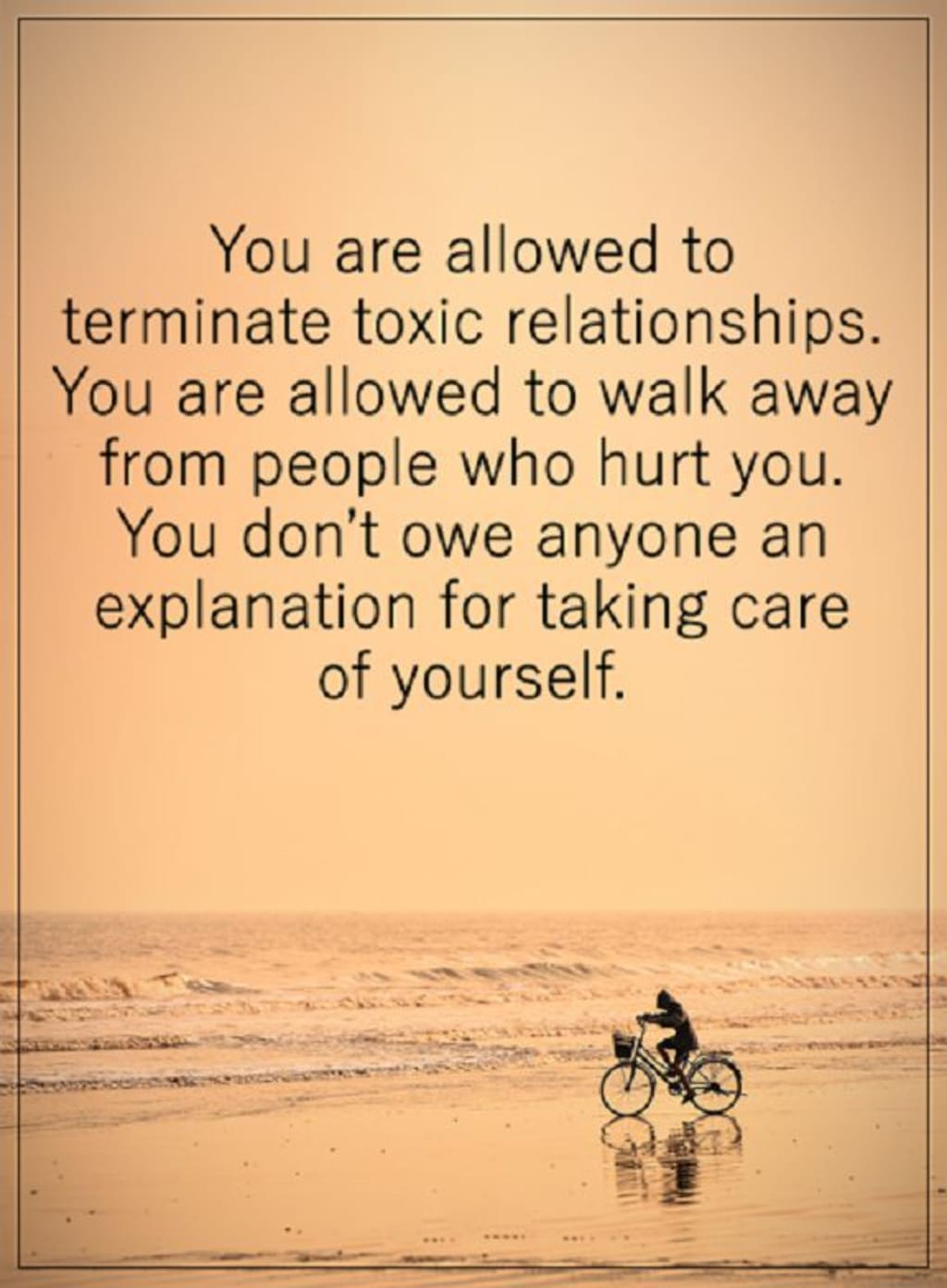 So some of us have been there, while plenty of others haven't. It's fine, some times its okay to leave some things left unsaid, to leave some friendships in the past. But when it comes from a beautiful friendship to a toxic relationship should we be letting them back into our lives? When you felt like you would drag heaven and hell for them and they just turn around and hurt you, should you allow them back? I'm going to tell you a story about when that happened to me and I'll let you decide if it was deemed worthy enough to try to stay friends.
~*~*~*~*~*~*~*~
Nine months into our relationship and I was ecstatic to be engaged, blinded by the future and the possibility of what it all ment. I had just started a new job and with my fiancé at the time I was extremely busy with trying to move out and find our own place. He moved back on with his parents due to money issues with his previous living arrangements. We were just stupid teens, engaged right out of high school, stayed close to our friends when suddenly that had stopped. He was getting mad that I was working more and never had time to see him. He was pushing away all of his friends and was accusing me of not loving him cause I was to busy at home. (I make costumes and sew a lot, he knew that and I was at his parents house every other night.) So when he got bedriddened for a week with a heat rash and I was stuck at home cause I was working late on a costume, what does he decide to do? He's talking to some girl. Don't get me wrong he had plenty of friends that were girls but it wasn't a just a friend and the texts proved that.
I didn't find out about her until she tagged him in a post saying that they were both hours away from our town and she was thanking him for taking her out there. I remember feeling my heart drop seeing that. And when I messaged him, he told me that she had been visiting him when I was at work and when he had been bed ridden and that the trip had been last minute.
There's the first red flag that I should have seen. We used to let each other know before hand if we were doing anything, especially if since we were supposed to be saving money. He kept saying that she's just a friend so I brushed it off, not really wanting an argument. I messaged my male friend who had just been sent home state side about what he thought of it and my fiancé lost it. Accusing me of cheating because I had talked to a GUY I've known for FIVE years for advice on what to do.
Second flag, same girl. Huge fight over this, by now we had the same fight over this girl multiple times, just smaller and he had started to hide his cellphone. He would leave it faced down and get mad if I picked it up, even if it was to move it. I decided to try to be friends with this girl, and immediately I'm being attacked and harassed, being told that he chose her over me. So I video called him and he's in her bed watching television as she's cussing me out and he didn't even have the nerve to ask her to stop. He didn't even message me to explain anything until 4 hours later.
He manages to get me to visit him two day later, as I'm trying to stop crying. He tried to say that she wouldn't give him his phone and wouldn't let him text me back and I still remember the anger and the frustration from that night. I remember yelling through the tears that she doesn't control him. And that if he really cared and wanted me as a wife he wouldn't be trying to hurt me. Countless fights, over stupid things most the time. Like when he would pick me up and my car was at home and he would fall asleep before I had to head home. He'd be pissed at me for waking him up when I told him I had to leave.
Red flag number three, I told him that I was going to an amusement park with some friends, including my military friend. I had been telling him for a month so that he knew I was busy that weekend and couldn't come over. Flash forward towards that weekend; I'm at the amusement park, posting silly pictures on snapchat and he's blowing up my phone saying I never said he was going to be there and that I'm cheating on him. He told me he wanted me to come home now and didn't want me seeing him again. That's when I realized that I was done with his toxicity, that I was done with the control and the fear. I called him out on every girl that he messaged (yes there was at least five from what I saw), called him out on all the fights and all the control. Told him that this wasn't the guy I fell in love with, that the guy I had a crush on from work and school, he was long gone after the first fiancée left him (met him when he was engaged to someone else, didn't pursue until I was sure he was single.). I remember crying that night and know who held me that entire night without making a single move? My friend, he let me cry and scream and when all was down and I finally felt well enough to talk we did.
I tried to stay friends until I found out that he was dating a minor. He's 20 and she just turned 16, so when I called him out on it he came out about the cheating and all the other girls. It still hurts you know, occasionally he slips my mind but then I realized I've become someone else than that scared little girl that he knew.
Don't try to be friends with anyone toxic. If they wanted to really help themselves they would look at all the mistakes that they had made in their lives and would hopefully try to fix it. Just please remember that it is your choice to keep them in your life, if they hurt you more than they help you please leave them.