Don't Play Hard To Get
No matter how attractive someone may be, playing hard to get on either sex is enough to make you uninteresting.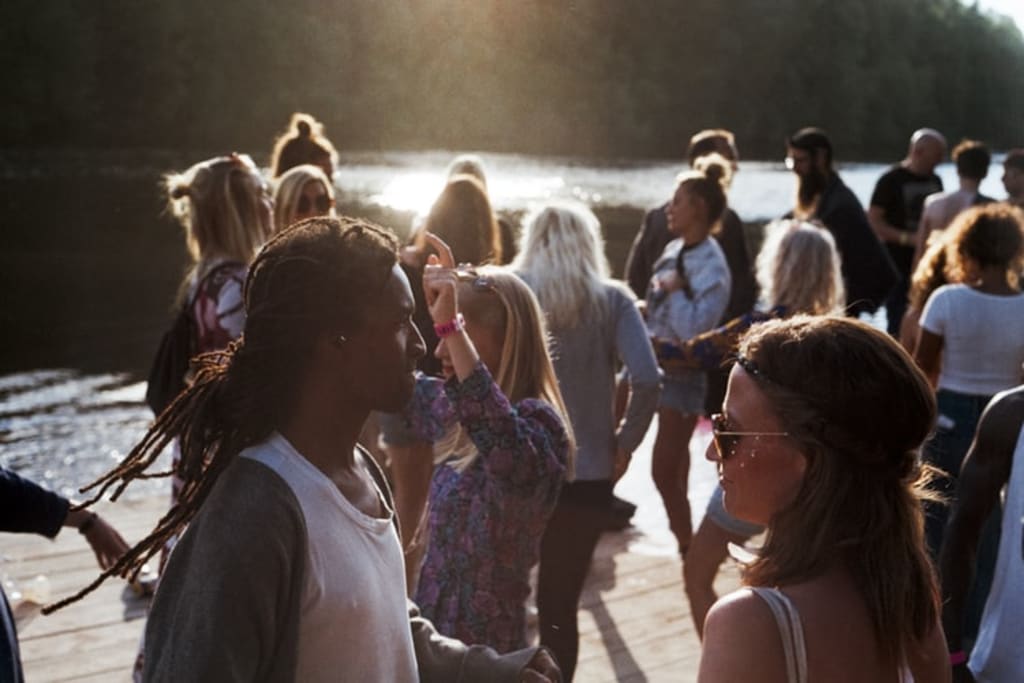 There are those who think being a hard to get person is attractive. But the problem is, that only works as a first time solution or just hard core foreplay. Playing hard to get while trying to attract a sexual partner or a life long marriage partner is not all it is cracked up to be.
You have seen this happen before, your best friend or yourself in this matter finds someone who meets all your criteria button for what you want in a man or a woman and then you decide to play that ridiculous game of hard to get. Don't get me wrong, sometimes talking a lot or just being cryptic is enough to make someone find you mysterious. But that ever present game is going to make someone look like an idiot.
Here are some alternatives to making sure you find a good partner or someone with similar interests without being hard to get or impossible to show an interest in liking someone.
Actually Flirt
While psychology says playing hard to get is good for creating a challenge in a partner, it doesn't usually work out if your potential love interest is a boy. Boys are usually logical or box-like in thinking quality, so playing the impossible interest move is something they see as a turn off or a uninteresting trait someone has.
The best way to get a guy to really like you for who you are is to flirt. Be coy, shy, or cocky with answers or teasing wordplay, guys usually enjoy someone who can laugh and make a few jokes, even if they are inappropriate. Just being yourself or showing a slight move of confidence around someone you like is enough to get them interested. However, if you are extremely intelligent, just find something interesting to say or even use wordplay and pop culture references in your wording. You would be really surprised how many smart women men like later on in life.
Be Mysterious
Sometimes not talking a lot about yourself or disclosing certain information as dates go on is another great way to keep a guy interested in you. Sometimes it can be as simple as him finding out your favorite drink, your favorite desert, or simply your favorite hobbies and interests such as what you like to read or listen to. Best tip for that knowledge is taking a date to a museum. While some men don't care for art or culture, there are those who find some works interesting. Spend a day looking at certain pieces or artists that either of you enjoy and began a discussion on some of their famous works among the both of you, the surprise may be astounding.
If you have to play hard to get, interested men only
This tip is quite useful if you think the boring warmth and friendly conversations are not working. Only men who are seriously interested in you should be considered for the hard to get game. Most times, men usually enjoy women who are open about themselves or contain a mysterious quality in their character traits. The reason why we play the hard to get game is usually going back to those earlier evolutionary instincts all animals are born with, picky about their mates. But in a world where technology and hookups are becoming a thing, the cold-shoulder routine doesn't tend to work on most people.
It is okay to be dependent and clingy, sometimes men enjoy that to show it as a sign they are loved and chosen over everyone else. Even if you don't implement those casual flirting strategies to good use, if someone is really interested then go ahead and flirt away or try to get them to prove their worth, either way you have other options to flirt before you play hard to get, even growing boys don't enjoy that game because they can find someone else who is open and honest before they go for the popular girl who is actually really interested in them.
Web Resources
advice
Lover of words with a hope for a future novelist career.
Receive stories by Heather Wilkins in

your feed