Diary of a Dad Aged 50¾ - Part 5
The cup of kindness is not overflowing!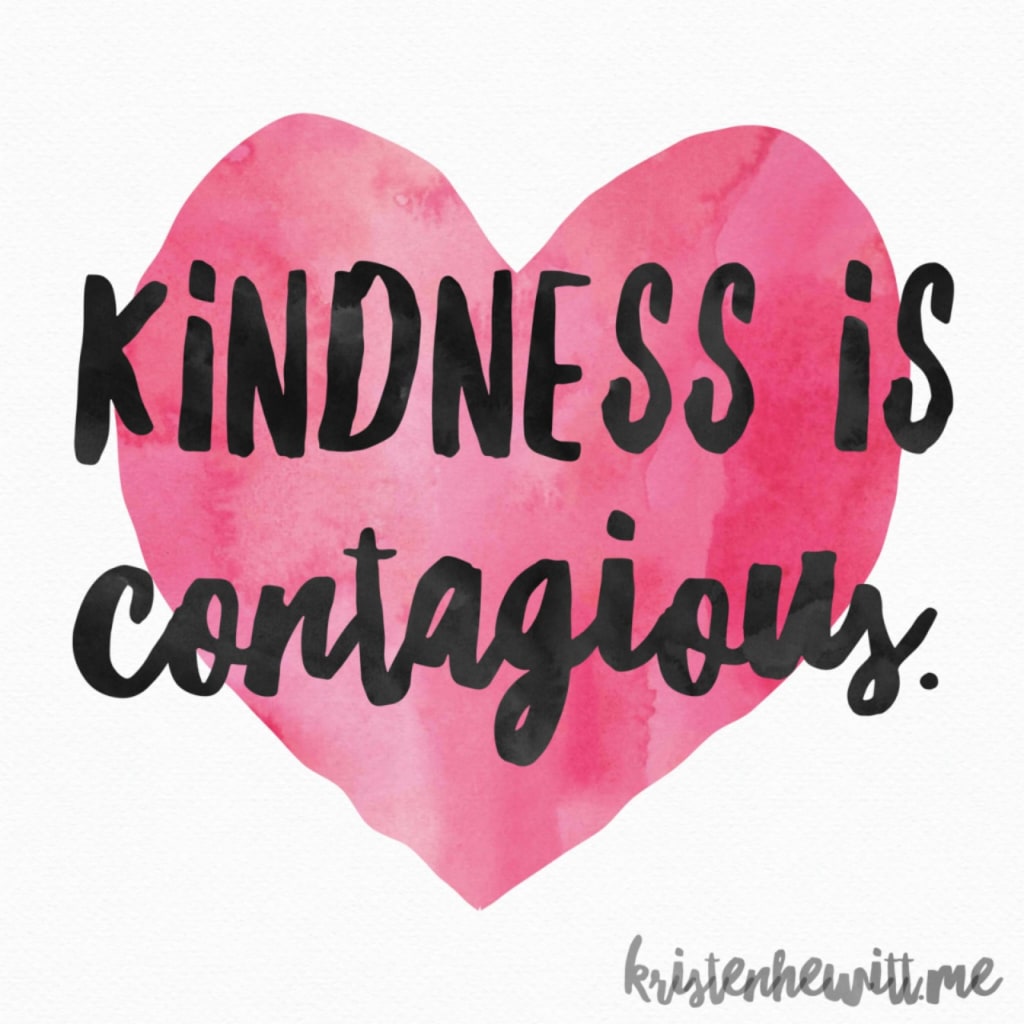 Welcome to the weekend following "World Kindness Day" on Tuesday.
You've got to love a national day but there just seems to be so many. On the Monday before it was:
World French Dip Day (so many thoughts but guess that's salad dressing)
National Any Pizza Topping of Your Choice Day Except Anchovies (anti-anchovy policy here, I declare) &
National Odd Sock day (why in winter when hidden by long trousers?)
In Celebration of Tuesday, I had the day away from work in an effort to allow my colleagues to benefit!
On Wednesday morning I got in the car early to travel a small journey, but then the traffic reports hit the app on my phone to let me know that it may be a small journey but the projected time it would take would make it feel like I had travelled across several continents! Quick thinking and mode of transportation changed. Considering the World Kindness day, I went to a local station to place the car there and be kind to the world, producing less diesel emissions, letting the good old train take the strain!
Looking for signs of kindness at a station at 6.30 AM was going to be a tough ask I thought. I was greeted by a beautifully lit artificial Christmas tree in the station ticket office and it made me physically smile. Ah, a good start.
Into the coffee shop and a miserable lady in the queue in front of me could only mutter the word, "Cappuccino" to the lady serving. This was the first signal that the National Day of Kindness was either:
Forgotten
Had no relevance to anyone else or
Been completely missed.
Now I know what some of you are thinking and yes it's only a coffee, plus what else is going on in the customer's world? Let's explore this for a moment. It is 6.30 AM and you are buying a brown hot liquid from someone in a space that is no more than 8 by 7 foot, making a living and actually being very polite to all the people that she meets with a hello, how are you, and lots of politeness.
No, from the customer buying, not even a thank you—just a grunt when asked if she wanted chocolate on her cappuccino! She paid and then stood behind me and shuffled around, allowing me to demonstrate how to interact with another human being, to make them feel like a human.
In my enthusiastic and clear voice, I said:
"Good morning, can I have a large black Americano please?"
Now how difficult was that—a simple greeting, request, and politeness?
The lady serving responded enthusiastically with a yes, but also asked how I was and where was I heading today. I think I have been to this coffee shop a few times before. Yes, this is two people conversing at 6.30 AM across a counter top, and the day is still to come. More conversation was held whilst the coffee was being made by a second person. I then paid said thanks again and headed off to the platform for any evidence that The Kindness Day had not been in vein!
I went and stood back a little from the platform, in a position that I knew, when the train came in, the doors would be close by.
As an aside, as a social experiment, I would love for one day the train driver to park up half a carriage short of the platform end and see the reaction from the masses on the platform—pure panic of which door do I go to? Now that's a paid university research report waiting to happen!
Standing in position, coffee in hand but about 10 feet back from the platform edge, I watched as the masses of commuters joined to catch the 6:41 train. The platform started to get busier and as it did, the crowd in front of me grew. Other commuters trying to get further up the platform were now finding it increasingly difficult as the regular commuters for this door decided this is where they would stand and this was their piece of platform for the next 5 minutes or until the train arrived.
I love standing back and watching human behaviour. I am not trained in any of these skills and love to do it as a complete novice. If selling this as an activity, it would be:
Go commuting and see the world act in a completely irrational way, where groups of commuters say, "go away (clean for publishing purposes) this is my area and no I'm not moving for you!"
It's incredible but what is it that drives people to this behaviour?
I can also tell you from my day of travelling that it's not just in the early morning this happens. Later in the day, I gave up my seat twice, helped a lady with her massive suitcase, and spoke to someone on the train to help them. Yes, do reread that; I spoke to someone on a train to help them!
Any other public signs of World Kindness day from the fellow human race?
Yes, only as pictures on other people's Instagram accounts, with likes and comments!
Today's observations have got me thinking of starting a new role as an undercover etiquette officer, highlighting those astray and helping those in need; a sort of modern day Robin Hood, but without the money!
I'll pose this question as a last thought. World Kindness day is once a year. If we all did at least one thing a day to make a positive difference to someone else, what difference would it make?
Glass half-full, half-empty, or just no glass at all?
About the Creator
Hi,
I'm a father, husband, writer, voiceover artist & full time employee. Life is too short & I live the dreams and love all aspects of life. Go fill your glass!
Thanks, do contact me by email to let me have your feedback!
Cheers Steve
Reader insights
Be the first to share your insights about this piece.
Add your insights