DeFi Insurance: Understanding the Groundbreaking DeFi Practice
DeFi Insurance Platform Development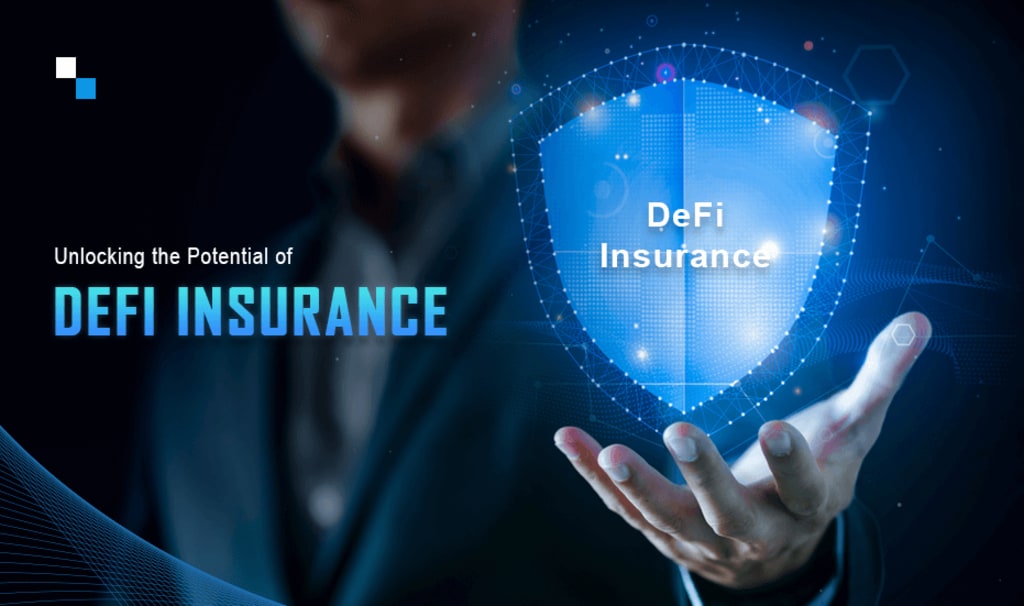 DeFi Insurance Platform Development
The insurance industry has been a thriving space for decades now while bringing customers on the safe side. Name a thing and we got insurance for it.
From house, car, property, travel, motor, and health, to life insurance, we have got every asset insured.
However, the traditional insurance system came with numerous loopholes and shortcomings which eventually gave rise to concerns among customers and market players.
Let's take a closer look at these challenges and how DeFi Development is combating them.
Without any further ado, let's get you started!
Understanding the Loopholes in Traditional Insurance Systems
There are numerous areas where centralized or traditional insurance systems fail and disappoint modern customers. Lack of clarity amongst policyholders in the practice where the insurance agencies calculate rates and premiums is the biggest challenge with the traditional insurance system as every insurance firm has different risk models and price policies.
Besides this, filing and processing claims in a traditional insurance system take a huge time and is a tedious task.
This is where DeFi insurance comes in!
What is DeFi Insurance?
With the rapid adoption of Decentralized Finance (DeFi) across diverse industry verticals across the globe, DeFi is now proving its potential in the insurance industry and is being leveraged in crypto assets and holdings.
The term DeFi insurance refers to safeguarding losses occurring across stakes and assets in the DeFi ecosystem. All the activities in DeFi insurance are based on redeeming claims and quantifying hazards across DeFi members. Though DeFi crypto insurance is still an untapped market, it is gradually proving its worth across wide businesses while ensuring more secure and accessible offerings for modern insurance seekers.
How DeFi Insurance Combats The Loopholes in Traditional Insurance Model
The existing insurance system is troubled with numerous challenges like flash loan exploits, wallet hacks, transaction completion failures, slow and tedious filing of claims, and a lot of other security concerns.
When it comes to filing and processing claims with decentralized insurance, it ensures speedy and hassle-free calculation and brings the insurance agents and customers at ease, unlike the traditional insurance system where the claim processing is held manually. All credits to smart contracts that simply elevate the pace at which insurance filings occur.
As per a recent report, the utilization of DeFi in the insurance industry has been the most impactful as the conventional system suffers from complex procedures, paperwork, and audit systems.
Another area where decentralized insurance excels in trust building across customers while ensuring utmost transparency throughout the insurance operations being carried out.
Crypto insurance protocols are responsible for offering preventative measures and acting as a safety net for the crypto space. It is not only safeguarding the insurance customers, rather it is playing a key role in stabilizing the entire insurance market.
How Does Decentralised Insurance Work?
When it comes to how DeFi insurance works, the mechanism is totally different from the one in the traditional insurance system.
In the case of traditional insurance, the insurance policy gets issued and underwritten by a multinational insurer. However, in decentralized insurance, the insurance policy is totally based on the community members for dictating premiums and orchestrating payouts.
The prime players in the DeFi insurance mechanism are the underwriters that offer capital to the pools for every respective protocol covered while taking a part of premiums, claims assessors and governance token members, and claimants. Based on the protocol, underwriting becomes a completely lucrative pursuit backed by stable and ongoing regular income streams whose major sources are premiums and rewards in the form of native governance tokens.
Benefits of DeFi Insurance Platform Development Services
Decentralized insurance is not an ordinary trend that will fade away with time, rather it has the potential to simply transform the customer experience while bringing businesses on the safer side and tackling unexpected losses, digital crimes, and other market threats like a pro. Let's take a glance at other convincing reasons why to invest in DeFi insurance platform development services.
Secure and Rapid Transactions
Backed by distributed ledger technology, all the transactions in DeFi insurance are free from the control of a central authority. Customers and partners are connected directly without any intermediaries and this ensures super fast, smooth, and completely secure transactions. Moreover, businesses dealing with a high volume of transactions on a daily basis can save a huge capital spent on third-party payment offerings.
Wider Lending Opportunities
Aave and Compound are decentralized peer-to-peer lending platforms that offer numerous privileges to users such as they can borrow money with their crypto assets as security and even lend crypto comparatively higher interest rates.
Superior Compensation Process
Backed by smart contract automation, the paying-out procedure in DeFi insurance is far superior to the traditional insurance system. Every decision on insurance claim validity and the quantifying of redemptions depends on the algorithms. Therefore, the finalization becomes faster and free from biases.
Digital Asset Trading
Since there is no central power in the DeFi model, crypto exchanges ensure peer-to-peer trading that strengthens customer sovereignty over all their funds. Getting started is just a click away for newbies, all you need is a stable Internet connection and a wallet like MetaMask. You now have the liberty of accessing crypto assets irrespective of any geographical barriers.
Investing in crypto insurance in today's times can assist modern businesses with improved profitability, scalability, client satisfaction, and retention in the long run.
Check out the popular use cases of DeFi insurance by clicking on this link Insurance Over Blockchain: How to Pursue the Transition?
Best DeFi Insurance Projects
For the ones who are planning to invest in DeFi insurance platform development, it is important to be aware of all the popular and reliable DeFi insurance projects available in the market.
Nexus Mutual
inSure DeFi
InsurAce
Etherisc DIP
Bridge Mutual
Tidal Finance
ARMOR
YAM
Unslashed Finance
Cover Protocol
The Takeaway
DeFi insurance has experienced notable traction across global industry verticals that are reaping countless benefits from this practice. It continues to be one of the most groundbreaking use cases of decentralized finance lately.
Protecting funders and insurers from all possible risks and threats while making insurance offerings more accessible to customers is now becoming mainstream because of the DeFi insurance platform development.
Prior to getting started, it is always recommended to invest a great time exploring the ideal DeFi insurance company that has the potential and skillset to meet your business needs perfectly.
Looking for expert assistance on DeFi insurance? Book a session with the subject matter experts at Antier.
Original Source: https://www.antiersolutions.com/defi-insurance-understanding-the-groundbreaking-defi-practice/
About the Creator
Hire the experts to receive the best DeFi Development Services helping you develop immutable, scalable and highly advanced DeFi solutions. Schedule a call with our subject matter experts today to share requirements.
Reader insights
Be the first to share your insights about this piece.
Add your insights