Cozy cardio' is a kinder, gentler way to begin getting in shape.
Cozy cardio,workout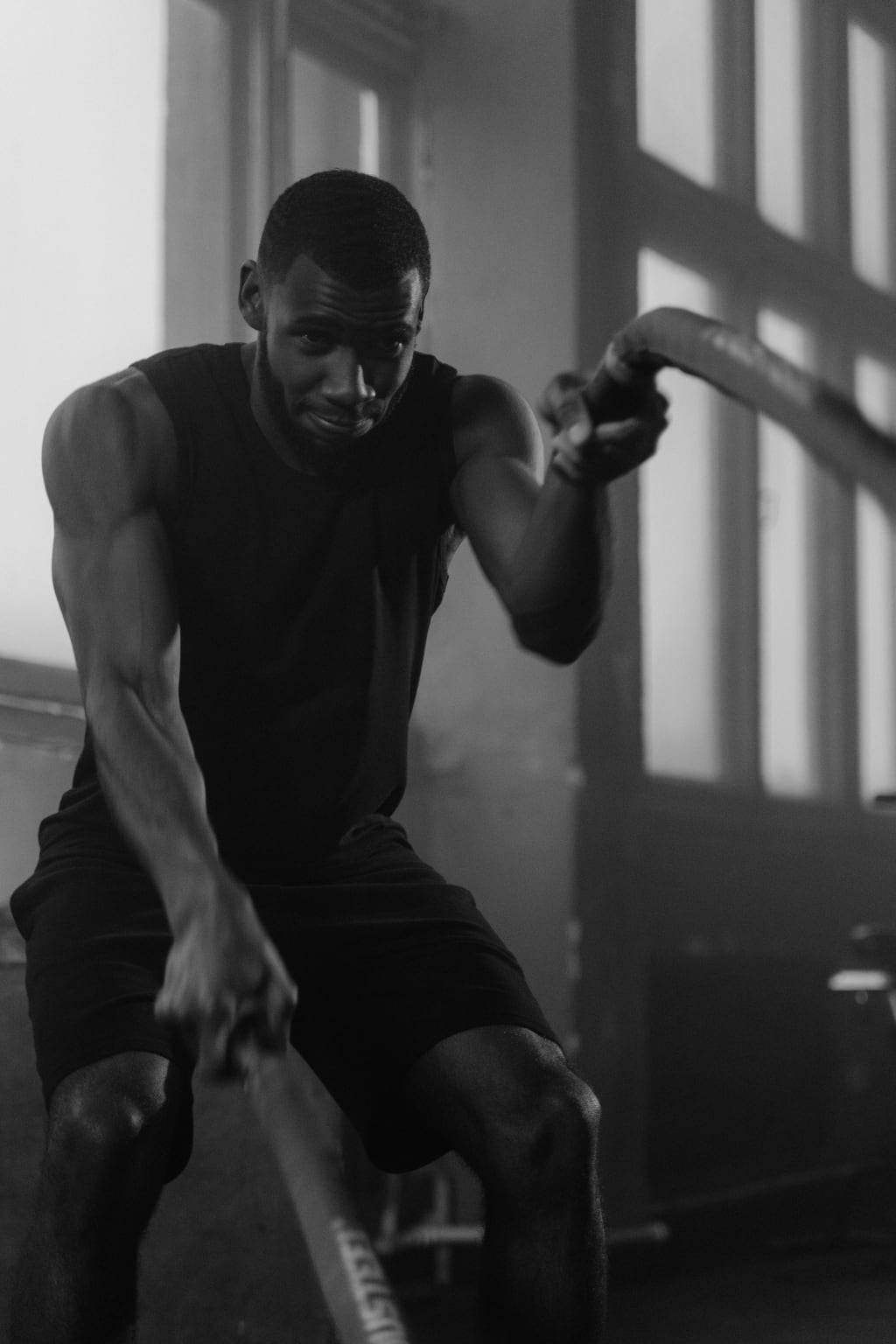 the thought of sweating in a noisy gym full of strangers or out under a hot sun is unappealing. If that sounds like you and you're looking for a way to improve your health, consider giving "cozy cardio" a try.
The workouts "truly bring joy to my day," said TikTok influencer Hope Zuckerbrow.
The workouts "truly bring joy to my day," said TikTok influencer Hope Zuckerbrow.
Cozy cardio is a term popularized by social media influencer Hope Zuckerbrow, who is based in Paradise, Texas. In her TikTok videos, which have gained 34 million likes, she is often seen on a walking pad in her living room, which softly glows from colored lights and candles. As she strolls on the pad, sometimes in pajamas and a fuzzy robe, Zuckerbrow watches TV and sips her favorite protein coffee drink. After a half hour or so, she's done.
Before these cozy cardio workouts, Zuckerbrow followed a workout plan, filled with loud music, to lose 100 pounds. But after regaining about half of that weight, she didn't want to return to an intense regimen to improve her health.
"I realized I needed to heal my relationship with exercise," Zuckerbrow said. "Exercise wasn't fun anymore, and I was only moving to lose weight, not to feel good or be healthy. I wanted to spark joy when it came to movement."
So she gathered her favorite items — those candles, colored lights and protein coffee — and began a slow, relaxing stroll on her walking pad early one morning. The first TikTok video she posted of her new exercise routine garnered 400,000 views, and cozy cardio was born. But is a slow, short walk effective exercise?
"Getting that initial momentum is great," said Dr. David Sabgir, a cardiologist at OhioHealth Physician Group in Columbus, Ohio. "You can't go from 0 to 60 right away. Just getting those endorphins and adrenaline going will facilitate getting into a more regular routine and a more intense level of exercise."
Indeed, Zuckerbrow now walks faster and longer than she initially did, progressing from 15- or 20-minute walks to 45- or 60-minute treks at a faster clip.
"Finding an accessible way for people to start engaging with physical activity is excellent," agreed fitness specialist Nick Occhipinti, an assistant professor of anatomy at Rutgers University in Newark, New Jersey. That's partly because there's an inverse relationship between step count and all-cause mortality, he said. "The more steps you take, the less likely you are to die," Occhipinti said.
Replacing 30 minutes a day of sedentary time with light-intensity physical activity was associated with an 11% reduction in all-cause mortality and a 24% reduction in cardiovascular mortality, according to a January 2018 study. Another study of low-intensity walking, published in February 2019, showed beneficial effects on blood pressure and heart rate, suggesting it may be an appropriate form of exercise for hypertension management, especially for those who are frail or have a chronic illness.
Progressing beyond cozy cardio
While cozy cardio sessions are definitely better than no exercise at all, they should ideally lead to more vigorous activity, experts say. Adults should be getting 150 minutes of moderate-intensity physical activity each week, according to the Physical Activity Guidelines for Americans, published by the US Department of Health and Human Services.
"If cozy cardio is your first step to building up to that higher intensity, excellent," Occhipinti said. "But if that's all you're doing, and it's your understanding that that's enough, that's a little misguided."
Woman working from home at standing desk is walking on under desk treadmill
Cozy cardio is a good starting point, but plan on gradually building up to higher-intensity activity to improve your health, experts said.
To progress to moderate-intensity exercise, Occhipinti suggested going outside and timing how long it takes you to walk a mile. The next time you head out for a stroll, try to beat that time. Then continue trying to best your time each week. "Exercise doesn't have to mean sweat dripping everywhere and your heart racing, but you do have to get to the point where you're working hard enough to elicit fitness adaptations," he said.
Shifting your workouts to the outdoors — at least some of the time — is ideal, Sabgir said, as the health benefits of being outdoors are phenomenal. One study from January showed visiting nature three or four times a week was linked to lower use of medication for issues such as high blood pressure and asthma. In addition, if you grab some friends to work out with you, you'll reap even more benefits
Reader insights
Be the first to share your insights about this piece.
Add your insights