Compliment Yourself – National Compliment Your Mirror Day
Let your Beauty and Soul Shine - Compliment Yourself!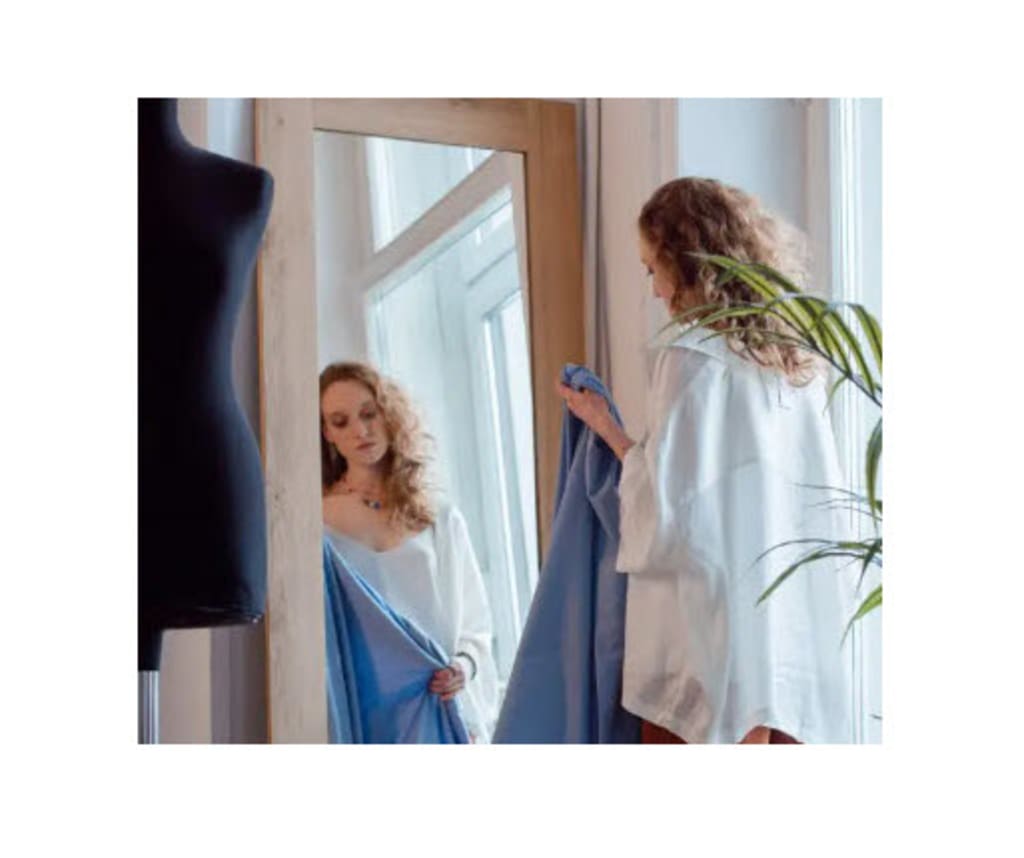 Compliment yourself! In the first place, when you look at yourself in the mirror; it is essential that you like what you see.
Compliment Yourself
So, when you look at yourself in the mirror; what do you see?
Since most people tend to be overly critical of their own appearance; it is important to look beyond your physical appearance.
Because many people suffer from low self-esteem; it is important that we recognize everything that makes us the person we are.
In the 1970s; self-esteem was seen to be something many young people struggled with. Though this wasn't something new; it became more recognizable. In fact, in the 18th century; David Hume wrote how it is important to value yourself.
However, this day isn't just about your physical appearance. More importantly, this day is about making changes to "Live your Best Life".
Moreover, it is important that everyone relates to themselves.
First and foremost, it is important to think positive thoughts the next time you look in the mirror.
What the Mirror Tells You About Yourself
In fact, many people have been writing themselves messages with post-it notes, lipstick, or washable mirror markers.
For example, write yourself a message.
I am beautiful
I am enough
Mark your Mirror
Washable Neon Liquid Chalk Markers
Whether you want to write yourself something inspirational, leave a message for a family member, a roommate or your significant other; these washable markers can be used to create artwork, messages and quotes.
So, get creative!
Compliment Yourself - National Compliment your Mirror Day
Make Changes
Of course, if you don't like something you see; you can make changes.
For instance, if you have doubts about yourself; it is essential to change your mindset. Check out my How to Build a Better Self Image Week September 20 – 26 post for tips to build your confidence.
Next time, you don't like something you see reflecting back at you; take control!
When you see yourself looking sad or not yourself; it is time to turn things around. For example, try to focus on how you appear to others, Of course, you want others to view you in a positive light. And, the best way for others to look at you; is for you to put on your "Happy Face".
Smile!
At the same time, we each have imperfections. Hence, it is essential to look at yourself with positive thoughts.
Meditate!
Meanwhile, a mirror doesn't look inside your head. Find the beauty in yourself! When you like what you see and feel good about yourself; it is sure to shine through and of course, others will look at you and react in a positive way.
Furthermore, a mirror gives us the opportunity to get in tune with ourselves. Learning to tune into yourself; makes you a better version of yourself.
Fall in Love with Yourself
When you are looking to learn more about yourself; this journal is ideal to write reminders to yourself as well; as positive affirmations.
Celebrate National Compliment Your Mirror Day
So if you are looking for ways to celebrate this day; the most important thing you can do is pay yourself a compliment. Tell yourself you look good or you're going to have a great day.
In addition, you should use this day to pamper yourself.
Do something you like. For instance, get a haircut, go to a spa or create your own spa experience at home. For some tips on looking and feeling your best; check out What do you Need for National Relaxation Day – Spa Day at Home post.
Also, another fun idea I have for you is to get your friends together and give everyone small mirrors and use the washable markers above to write something complimentary about the person next to you.
Serve some fun finger food and make it a day to celebrate yourselves.
Magnifying Compact Glitter Diamond Mirrors
Shine bright like a diamond!
In the same fashion, these mirrors not only look luxurious; but they are the perfect size to tuck in your handbag.
Moreover, there will be people in and out of your life; but the one constant is yourself.
In summary, love yourself.
Put your best foot forward.
And, shine bright!
Let the world see your inner and outer beauty!
As always, I welcome your comments on how you will compliment yourself today as well as all the time?
humanity
About the author
Hi - I'm Lynne Black, Founder of Fashionista Bombshell Whims!
I'm a Freelance Writer/Blogger and Published Author.
My stories and posts offer a peek into my life.
Of course, my goal is to inspire you through my books and articles.
Reader insights
Be the first to share your insights about this piece.
Add your insights