Online Dating
Coffee Meets Bagel
Dating App Review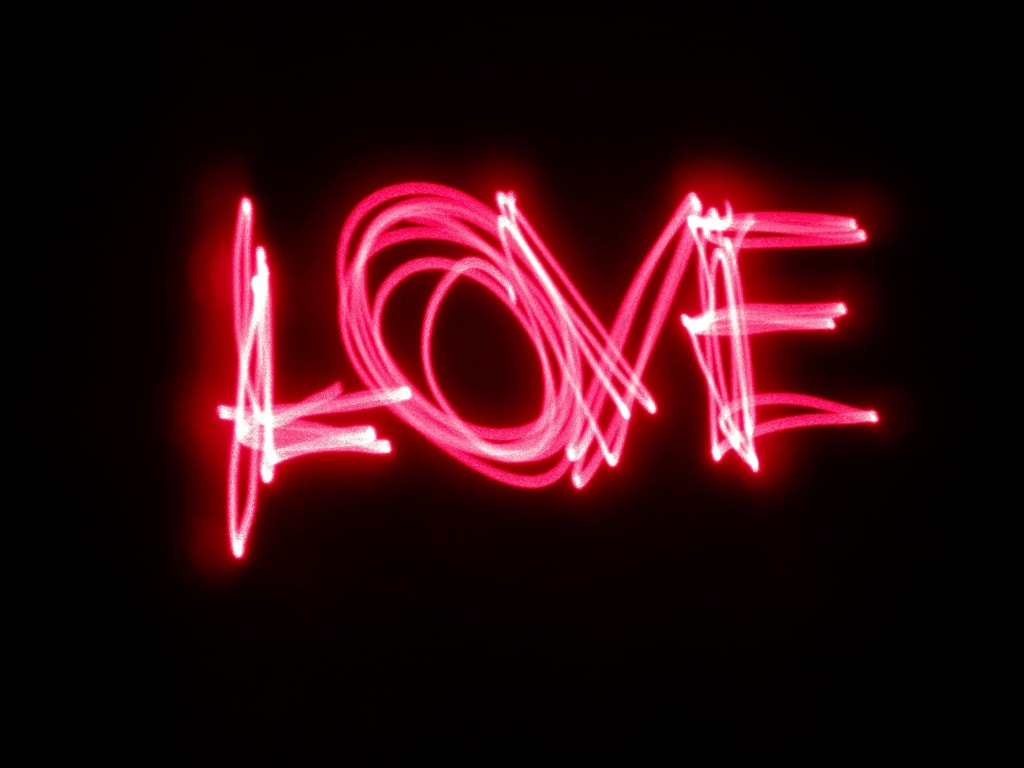 Let's be honest, there are thousands of dating apps on the mobile app market today and a lot of them are garbage. If you scroll through them all you'll see the popular go-to's like Tinder, Bumble, OkCupid, Match, and eHarmony along with the less classy hook-up apps that you know were meant for one night stands and baby daddy traps.
I've tried Bumble, Tinder, and OkCupid, but I felt they didn't quite meet my particular set of dating standards. My particular predicament isn't so much about the quantity of guys but the quality. It's okay to be picky, especially in this day and age.
It's no fun when you have gross guys or ladies hitting on you left and right and they don't even care two licks about you or what's on your profile.
Coffee Meets Bagel, a relatively new dating app on the scene, is all about making the best matches for the individual.
What is Coffee Meets Bagel?
The whole gist of the app is that everyday at noon a new quality match called a 'Bagel' is sent to you and you can either 'Pass' or 'Like.' They also have a 'Discover' section with similar matches if the Bagel they provide doesn't quite make the cut.
They have one of the best matching algorithms I've seen, which is why their matches are so precise.
Perks
The profile section is short, sweet, and to the point, making it easier to connect with your daily matches. You can check out mine below.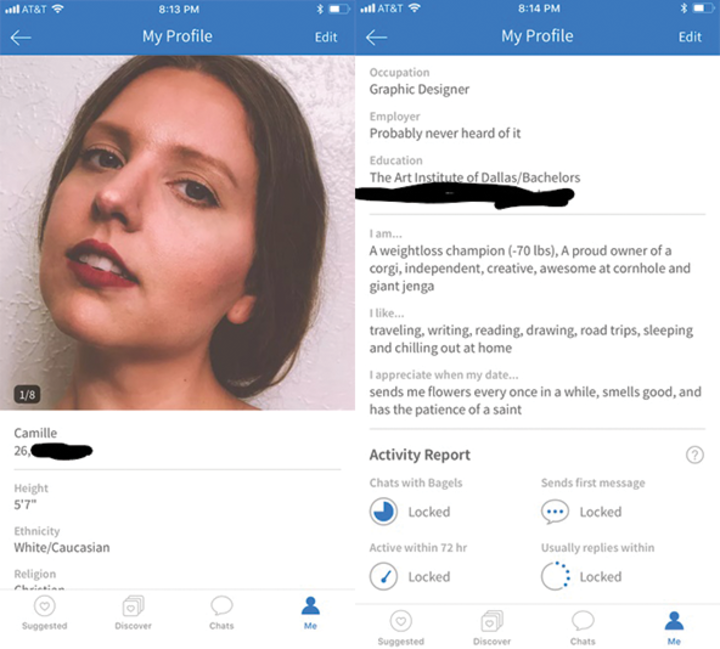 I like the fact that I am not bombarded with matches. You get 1 match a day and that is enough for me.
You can only chat if you and your match have liked each other. No random ass schmucks sending you dick picks or ladies showing off their goodies without your mutual consent.
You can earn points! With each Bagel you like or pass you earn points that allow you to like or pass more Bagels in the Discover section.
Each person is asked on their profile to provide an interesting fact about themselves. The app uses this as a conversation starter when a chat is started between matches.
Irks
Sometimes, if you pass Bagels too many days in a row, they'll send you straight to the Discover section. It can be annoying and a little discouraging at times.
Chats are time sensitive. You only have so many days to chat so if you haven't exchanged phone numbers by the end of the time period, you snooze you lose. You'll be asked for one free conversation extension but once that has run out you'll have to use your points to continue.
Earning points comes with time. But hopefully, if the app is successful at doing it's job, you won't need to use it for very long.
This is still a dating app, you will come across those people who don't read your profile or want you because of your intellect or personality. Be wary always.
If you're like me and not on your phone all day everyday, this app is great. There's no obligation to check it everyday and you only get one match a day so you're not overwhelmed with hundreds of prospects at once. It's straightforward and easy to use.
Due to my dating standards, I've gone days without an appointed match and was redirected to the Discover section instead. It can be discouraging and make you want to reconsider your preferences when you shouldn't have to.
As a result, I give this app a solid 4 out of 5.
If you are looking for a new dating app to try, I would definitely check out Coffee Meets Bagel.
review