Celebrating romance!
A romantic gift guide for him and her!
When it's time to celebrate the love you share with your partner, whether it's Valentine's Day or your Anniversary or even a birthday, finding the perfect gift can seem a bit challenging, to say the least.
So, I compiled the perfect gifts that shout 'I LOVE YOU' for him or her.
HIM:
1. Customized Star Map: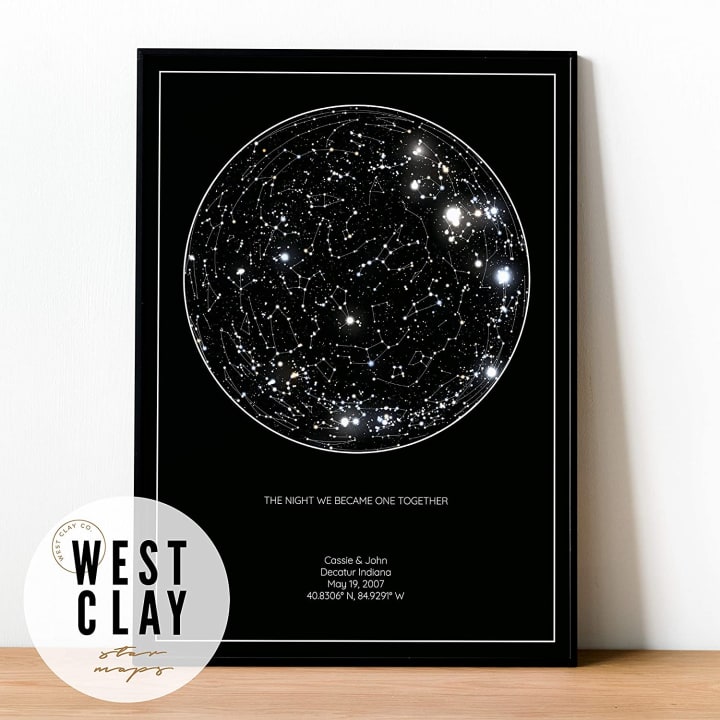 This customizable star map is the perfect gift to look fondly on that wonderful memory the both of you will share forever. See the night sky exactly how it was on that special night. You can purchase it on Amazon for $35-$95, depending on the size and frame. You can pick what title you want to go directly under the stars, the date, the location, what size and framing you want, background color, if you want to add names (optional), if you want to add a time (optional), and if you have any special requests or questions (Optional).
2. Ultra Thin Metal Wallet Card: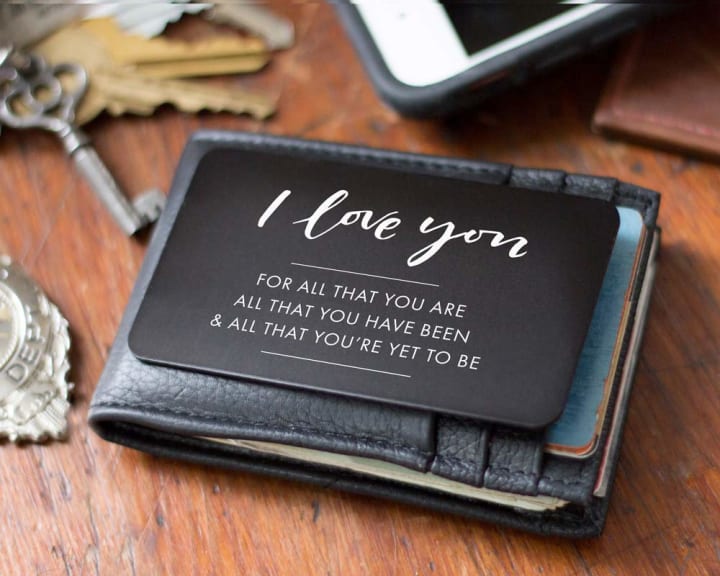 This ultra-thin metal card will surely put a smile on his face. It's the perfect way for him to carry around your love. The credit-card-size of this will fit easily in his wallet but isn't bulky or heavy. You can purchase this on Amazon for $15.
3. Personalized Couples Portrait: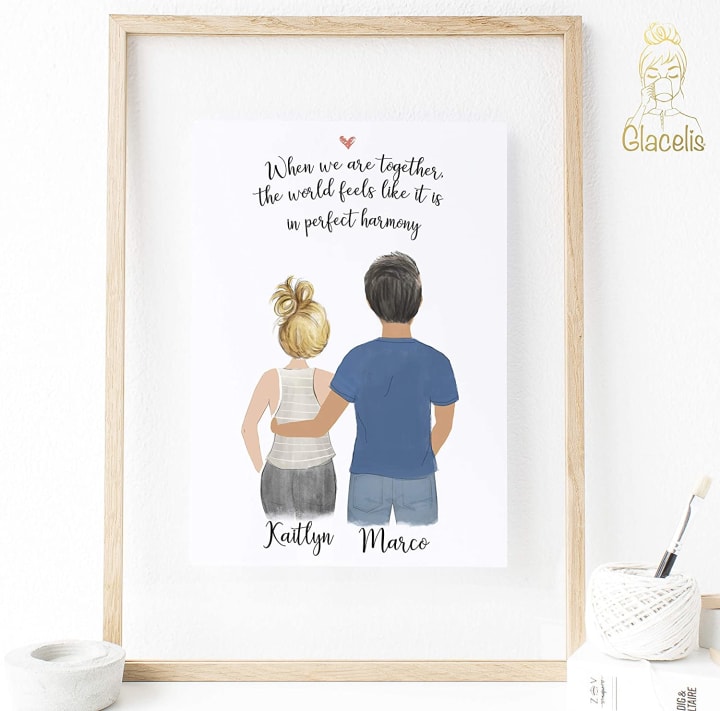 This idea is so cute! You can customize it by her hair and skin tone, his hair and skin tone, enter both your names, pick one of the seven quotes or you could also decide on no quote. This picture doesn't come framed, by the way. If you want it framed, that will be a separate purchase, unless you have an extra frame at home. This picture comes in the size 8x10. You can purchase this on amazon for about $25.
4. Custom Photo Crew Socks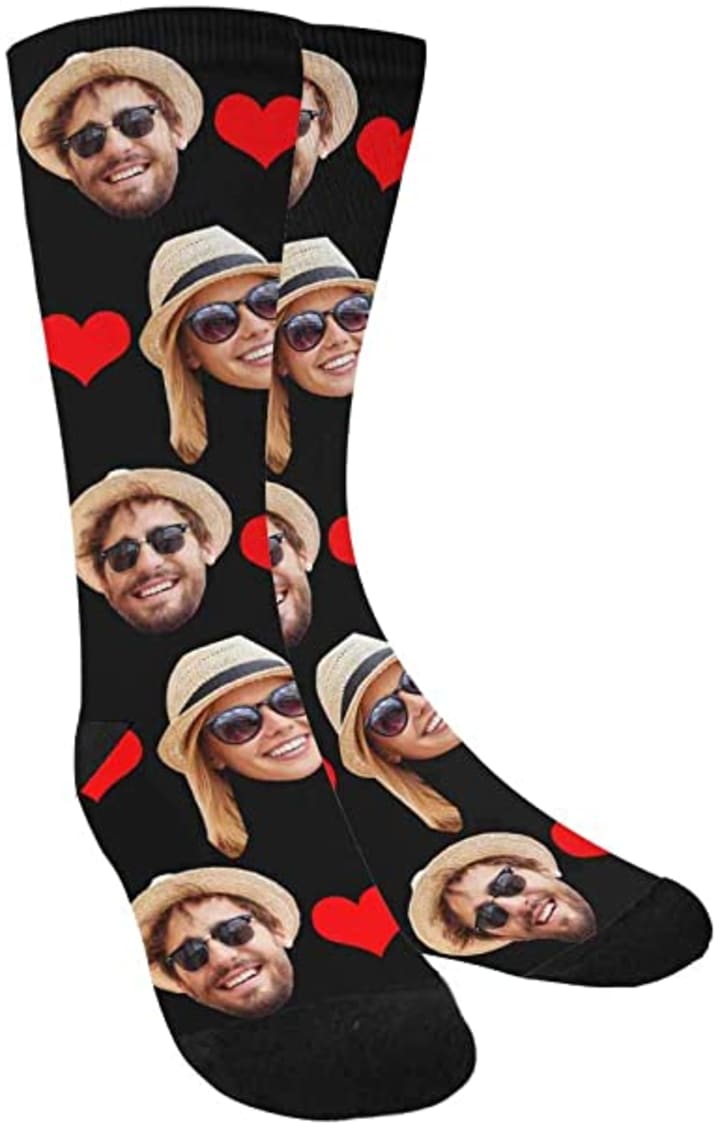 These custom photo socks are fun and silly. They are around $16 on Amazon and they come in a variety of colors. Choose the color you like and upload two photos of your choice and the designers do the rest! They are machine washable and should be air dried out of the sun so that they won't fade.
5. Star Wars Han Solo and Leia Print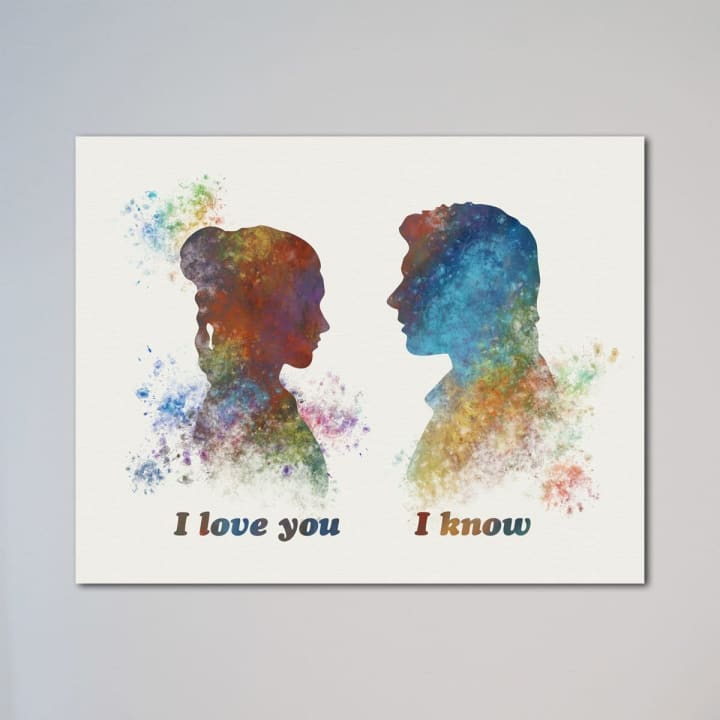 For all them Star Wars fans... your love is as epic as Han Solo's and Princess Leia's! This wall art is sure to make the statement! It's an 11x14 print and will go with any decor. You can purchase this on Amazon for $25.
Her:
1. Wireless Charger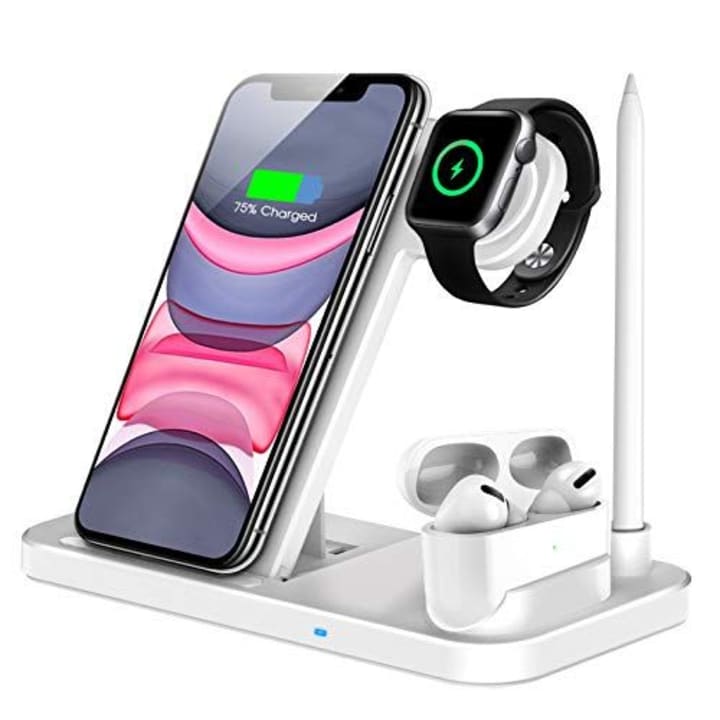 Does your partner love her gadgets, but doesn't want the clutter of cords surrounding her desk? Well, it's time to introduce her to this wireless charger! This desk-friendly stand can charge her smartphone, Airpods, apple watch, and her apple pencil all at the same time! She'll be so grateful you thought of this. You can purchase this on Amazon for under $30.
2. Heavy Duty, Non-Slip, Anti-Tear Yoga Mat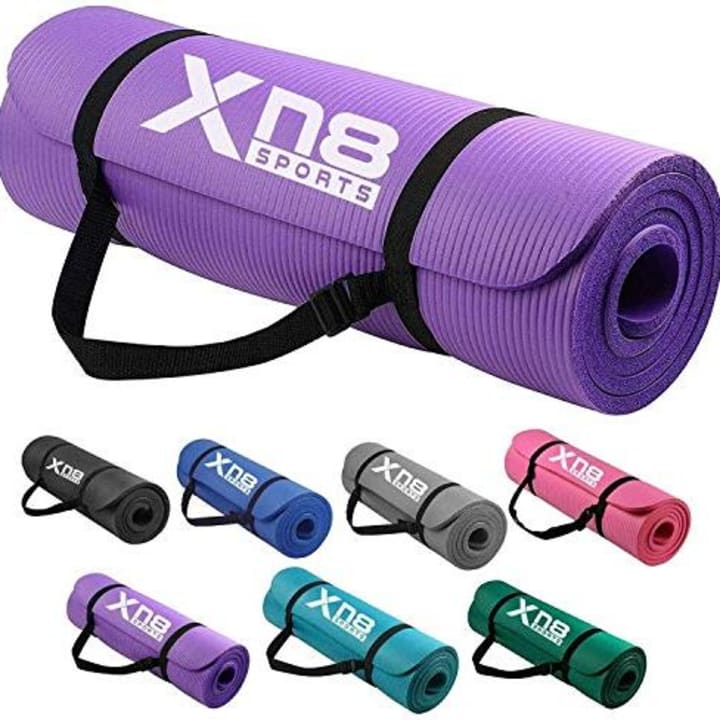 Does she love waking up with soothing yoga? This is a perfect durable product for her. She will love having this to make her life even less stressful. This is on Amazon for about $27 and you can choose from a variety of colors.
3. Electric Tea Kettle: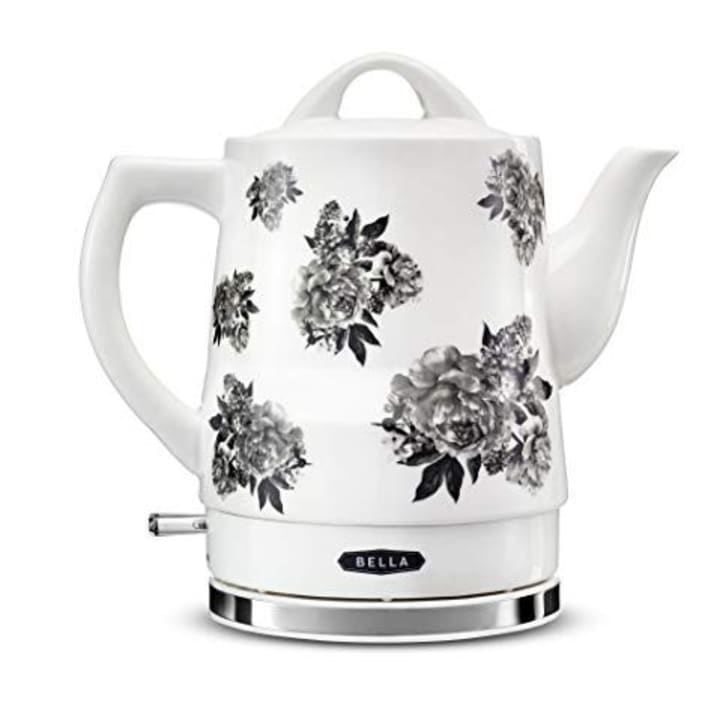 This is the perfect gift for the avid tear drinker, instant coffee, oatmeal, top ramen... whatever you need boiled water for! She'll thank you for the ease you've provided her. It just needs water and the push of a button (after putting it on the proper settings, of course). You can get this on Amazon for $48 in various designs.
4. Freezable Wine Bag: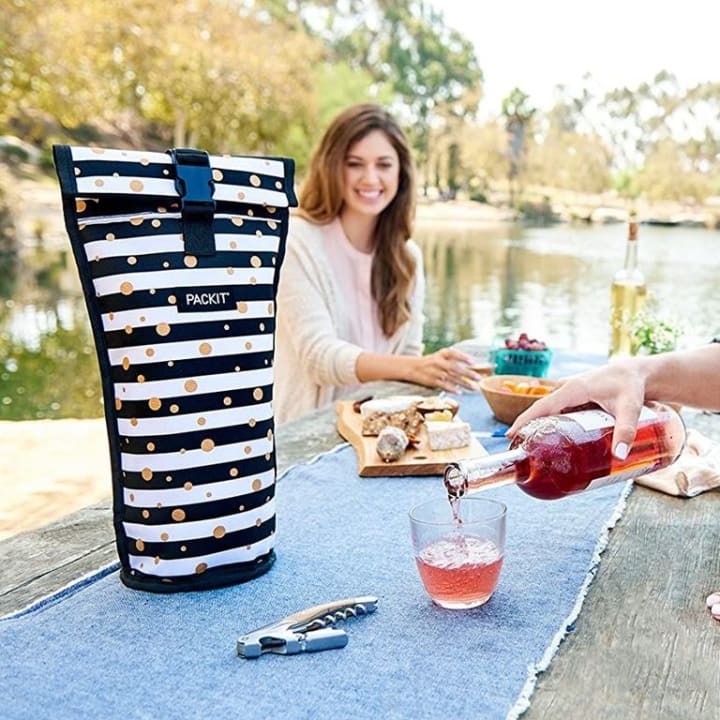 This is the perfect thing when she goes to her girlfriends' house or bringing wine to Friendsgiving. Wherever she needs to bring her wine, she can rest assured that her wine is chilled. This product is sold for $16 on Amazon with an assortment of styles.
5. Essential Oil Diffuser: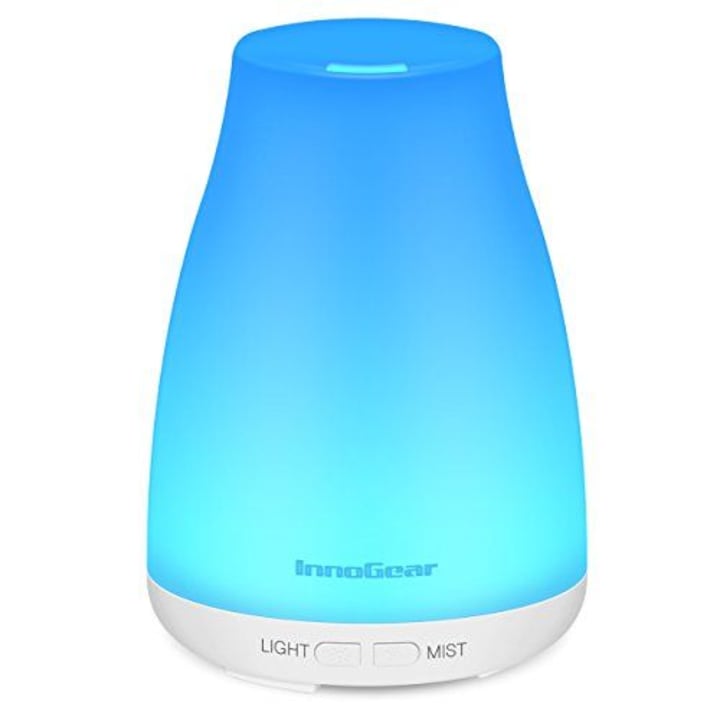 Essential oil diffusers are great for helping her relax at the end of the day with these pleasant scents. This can be found on Amazon for only $15. It's a lovely frugal gift for her.
Something both of you will enjoy:
1. Long Distance Touch Bracelets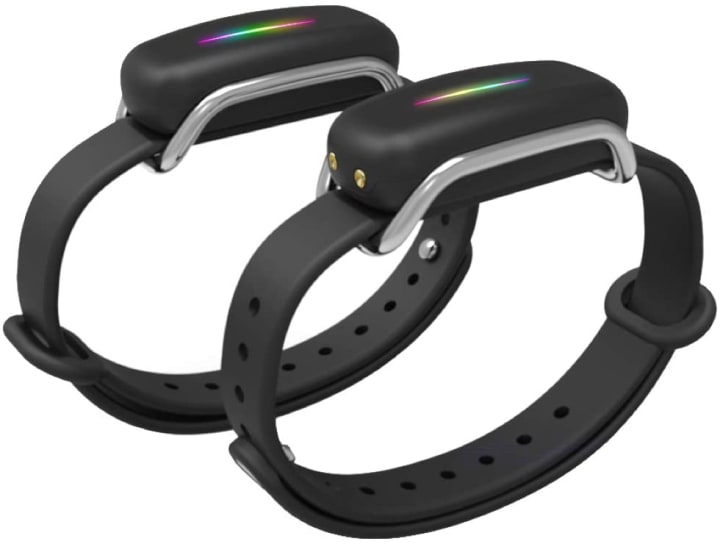 This is the perfect gift to give or get when it's hard to be away from your partner. A pair of Bond Touch Bracelets for you and your partner. When one of you touches it, the other will feel it, no matter where they are on the planet. You'll always be together. The bracelet emits a vibration that mimics your partners touch and, when you send a touch, your partners bracelet will light up in the color of your choice, or vice versa. It's the perfect way to let each other know that you're thinking of one another and when. These are sold on Amazon for $98.
2. Mr. and Mrs. Aprons, Oven Mitts, Pot Holder, and Romantic Recipe Book for the Happy Couple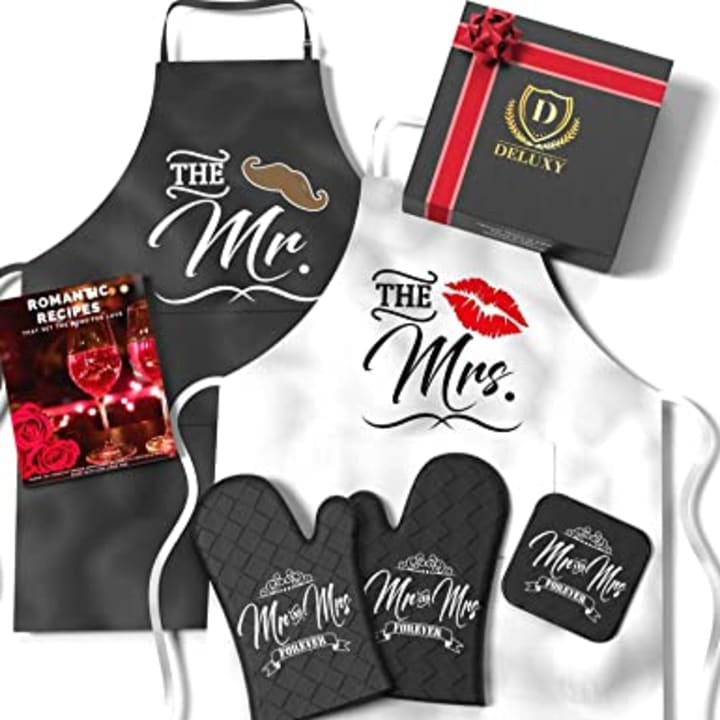 This is great for when you love cooking with your partner! Great for romantic kitchen fun! This is sold on Amazon for $30.
3. Mr. Right and Mrs. Right Novelty Wine Glass and Beer Glass Set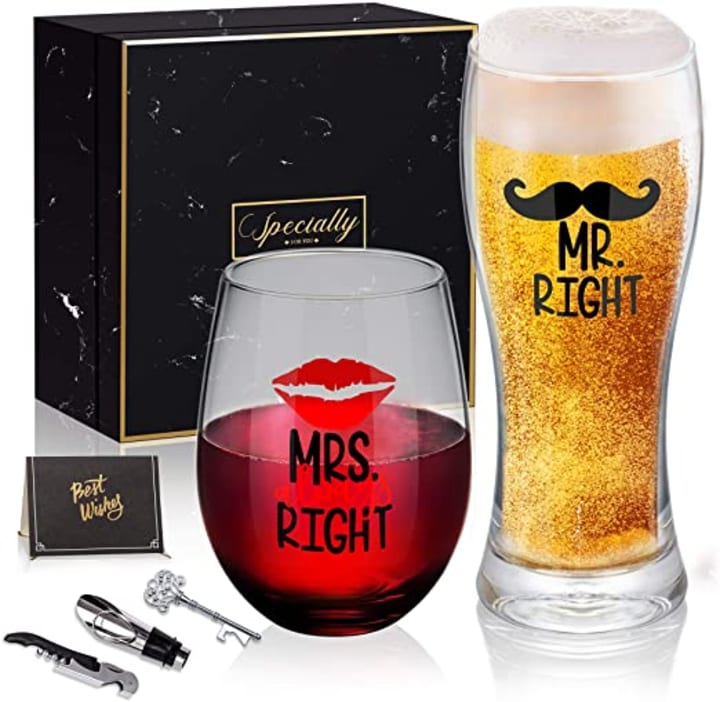 Mr. Right and Mrs. Right wine and beer glasses combo are funny and cute. It comes with a wine pourer, wine opener, and a key bottle opener, a greeting card, and it arrives in this lovely box. This can be found on Amazon for $31.
Hope you enjoyed this list!
Congrats on your beautiful love!
Skye Marin

S. G. Marin
I'm optimistic, married, a mom, a writer, a reader, an artist. Being only thirty years young, I want to be a published author when I grow up. I hope to help heal the world with my words, for they are quite powerful when used correctly.
See all posts by S. G. Marin →