Blue
A Short Romantic Story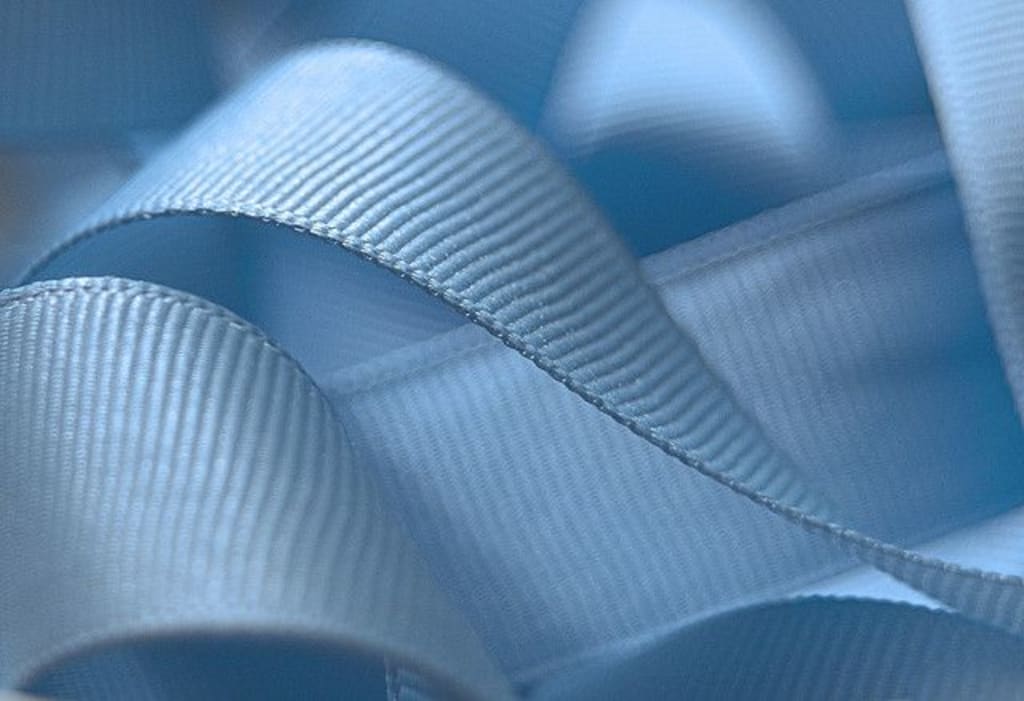 There had been nothing more blue than her eyes. It was the first thing that Arthur had noticed about her, and the last thing he'd seen before she'd passed away. It wasn't sudden, but to lose his love still hurt all the same. To pass the time, he sat alone in their living space, remembering her. He picked apart all the details of their home, reflecting on every moment that he could recall with her.
They'd bought the house almost sixty-five years ago with their combined savings. Back then, the floors weren't creaky, the curtains weren't musty, and the wood panel walling was acceptable. When Arthur had come home from his workday after purchasing the place, he'd adored coming home to her and that lovely blue apron she wore around the kitchen. Although she would never let him know, that apron was just for him.
"Lorraine," he would say. "I'm home, my sweetness." And then, he would place a gentle kiss against her cheek.
"Arthur," she would respond. "I've missed you, my dear." And then, she would give him a taste of whatever she was cooking up for dinner.
On their third date, Arthur remembered the dress she'd worn. It was white, with a blue ribbon tied right around the middle. It was in their prime days of high school, before either one admitted to going steady with the other. Lorraine had been the prettiest, most fiercely independent girl in town, and Arthur was only a big dreamer, who worked as a cook at the local cafe on the weekends.
"Lorraine," he had said. "You look so beautiful." And then, he took her hand in his and walked her to his car.
"Arthur," she had responded. "You look very handsome." And then, she subtly winked as he opened the door for her.
When thinking of the time they'd first met, Arthur convinced himself that they were simply foolish kids. The way his eyes lit up at her made him feel like such a dope. He hadn't thought once that Lorraine would ever give him the time of day. Years later, he'd found that she had noticed him in the very same way, on the very same day. She adjusted her blue bow every time she caught him staring, wondering if it made her look like she was trying too hard.
"Lorraine," he had pointed her out to his best friend. "I want to marry her." And then, he made the biggest decision of his life and asked her on a date.
"Arthur," she repeated with a grin. "I would love to." And then, she agreed to begin the part of her life with her love.
It had caused a terrible ache in his chest to go on without her, but he knew it's what she would have wanted. If she were with him at this very moment, she would bat her eyelashes and and show him those pretty blue eyes of hers. They never seemed to dull with age, which meant that he never learned how to say no to them. He pushed his glasses up the bridge of his nose, looking at the photo of her that sat beside him on the table.
"Lorraine," he swallowed the lump in his throat. "I miss you, my sweetness." And then, he turned away from the picture altogether.
"Arthur," he imagined her voice whispering. "I will see you again, my dear." And then, he waited for her words to ring true.
love
About the author
Reader insights
Be the first to share your insights about this piece.
Add your insights