Black in Beauty and Business
My Friend, Role Model, and Mentor, Jamica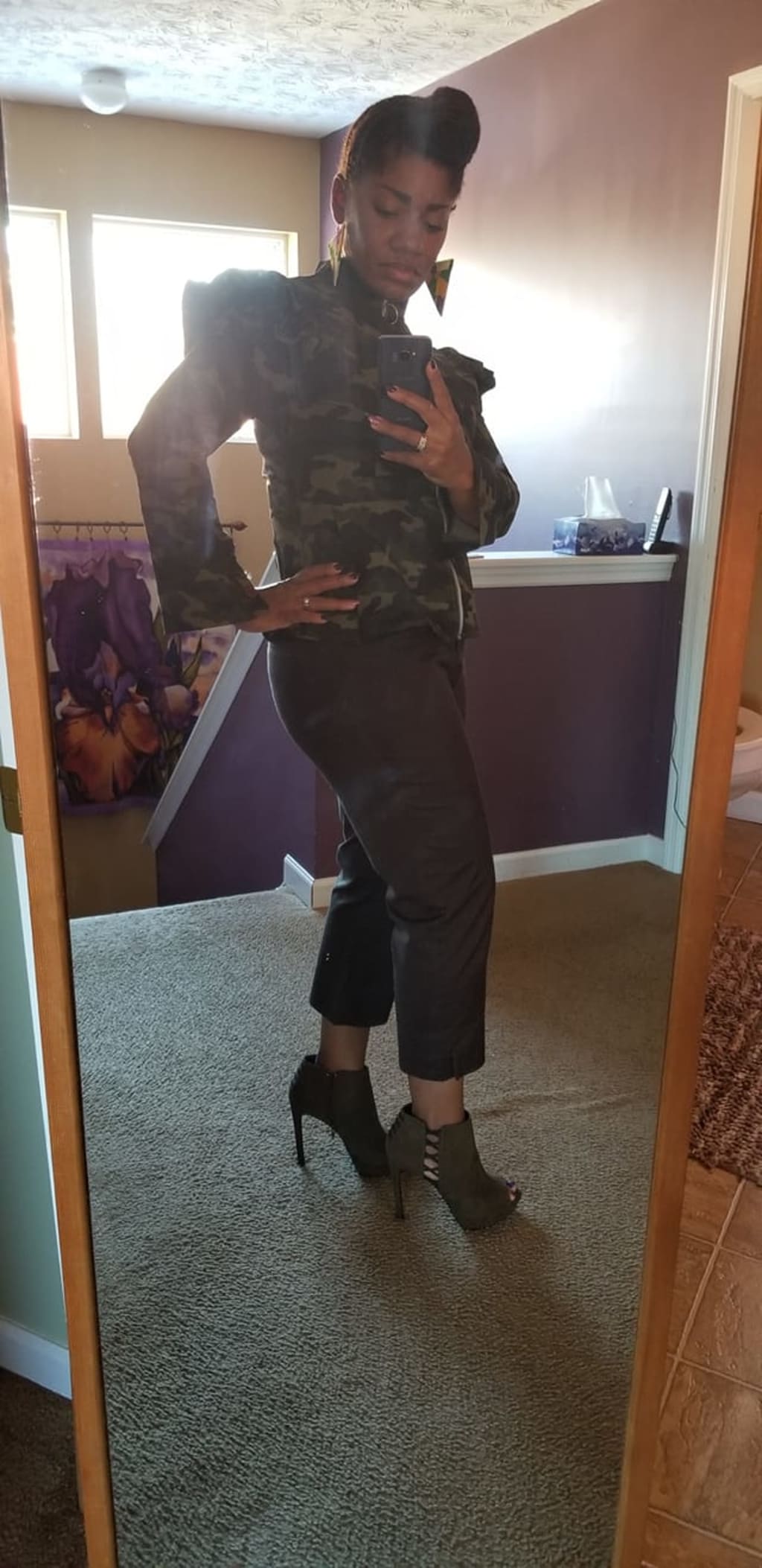 What it is to be African, or African-American, or mixed, in America in 2021. I won't bother with highlighting that this racial identity has been continuously mistreated in this country before America was even America. Today, I sit in Atlanta, GA. I've been to the museums that speak about the progress our society has made from mistreating others in this city, and in Boston, MA and even Washington DC (I don't remember that trip, I was a child). For all the progress that's been made, there's still a LONG ways to go. I can't fathom treating another person so horribly. I feel their pain, and I am with them for the war.
While I myself am not African, or African-American, I'd like to highlight one of my dear friends, Jamica. Jamica is a strong African-American woman who works in human resources and has had over three businesses. She's a wife, friend, sister, daughter, aunt, mother to two boys, active in her church, and in her community.
I met Jamica in 2014, in an introduction to finance class for the MBA program we were both it. She definitely caught my attention in that class – she wore heels and classy pantsuits, with her hair in a knot on the top of her head. She was not shy about asking questions, which I appreciated, but our professor did not. Our professor was a nightmare – I dubbed her "dragon-lady" as she was definitely reminiscent of a strict Chinese professor who just thinks you're dumb if you can't get the math correct. She'd try to whiz through every problem too quickly for the class to keep up between decoding her accent and writing, much less understand the material.
Jamica and I became fast friends. When she couldn't get an answer out of the professor, she'd ask me and since most of the material came easy to me, I'd lend my notes as much as I could. Study sessions on the whiteboards while eating dumplings – I still owe a recipe. I got into a car accident early on in the class and messaged her. She covered for me with the professor, and I think I spent most of that class very dazed. Sadly, I don't think my assistance in the class was adequate, but we kept in touch afterwards.
We share a love of fashion/shopping, new ideas, and business. I view Jamica as both a friend and a role model. One of my favorite phrases from her that echoes around in my brain is 'Just keep it moving.'
Since our finance course, Jamica has re-attempted the finance course with more helpful professors. I attended her launch party in 2017 for an online clothing store where she was working with vendors in China to offer cheap fashion picks in America. She chose the clothing that was featured and worked with clients to ensure that items came in on time and could be returned. I bought some clothes at the launch and while those pieces are no longer in my wardrobe, it was an experience to see her grow her love of shopping and fashion into a business. I met her boys and they were very shy and but respectful at that young age.
Some time after that launch, Jamica contacted me in 2018 about putting together some plans for her to get out of credit card debt. As all shopaholics and businesspeople know – it takes money to make money, and that credit card can be an invitation to hell when shopping. Combine the two? You've got trouble. She told me what she was willing to do to get rid of it, and I put together some options for her. She got rid of that debt in lightning quick speed with the options I gave her.
We went walking together for a good portion of 2018 at a local gym – working out is always more enjoyable with a partner. While we walked, we talked about family, business, ideas. One of our ideas was a way in which scuffed heels could be replaced or repaired. I think I mentioned 3D printing, but I found out that this idea had been done about 2-3 decades ago in Australia.
Of course, the business spirit cannot be dampened – I attended another launch in 2019 for a specialty skin care solution. Jamica was representing a Rodan and Fields and was able to document results for her family and I referred the solution in my family. One of the things I respect most about Jamica is that she never represents anything she doesn't believe in or use herself.
More recently, I went through some personal problems, and Jamica invited me to attend services at her church. While I myself cannot be described as religious, it was definitely a welcoming and calming experience. It was amazing that everyone was gathered there; minds, hearts, and souls in a shared place, uplifting each other. After the service, we went to a local black business gathering. She's been honored for her contributions to the church and her community.
Since then, COVID occurred and I haven't seen Jamica in a while. We keep in touch electronically but are definitely long overdue for a lunch or dinner. She's been leading the local chapter of BLM, with masked messages to the local community. She brings together people electronically and physically (safely of course) to talk about the experiences of how George Floyd and Breonna Taylor, and so many other police brutality events. She is also working on her business as a resume consultant and career counselor. She's able to help many people to find and progress in jobs.
I am grateful to call this strong, sassy, determined African-American QUEEN my friend, mentor, and role model. I hope to emulate her in my undertakings and 'always keep it moving.' Most of all, I can't wait to see what Jamica does next.

Felicia
Avid lover of coffee, wine, pharmacology, mixing drinks, Chinese food, chocolate, salt, warm weather, smart budgeting, and traveling. Type 1 Diabetic. Hope one of my posts will reach you. XO, Felicia
See all posts by Felicia →