Better Days and Turning Forty
When Pandemic Cancels Experiences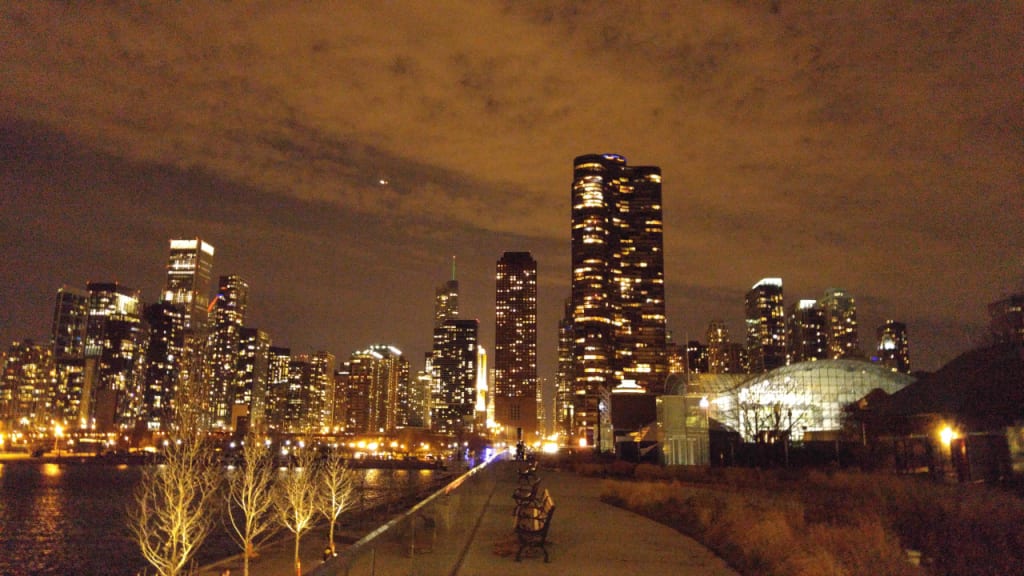 Chicago Skyline from Navy Pier, December 2015
The year 2020 was supposed to be a celebratory year for me. I will be turning 40 in November and have been planning various extravagances for several years. While I was relatively sure that I would never be able to do all of it, I still had the plans. The dreams were all still there, still calling to me, giving me something to which I could look forward.
In 2015, I flew to Chicago to see my favorite band play their final, farewell shows. But that last night, as a few hundred people from all around the world gathered to celebrate and mourn together, the band we were there to see, the band announcing their retirement, were already hinting at the possibilities of future reunions. That weekend, in the frozen snow globe of Chicago, many of us who had grown to be like family, started making plans for our own reunion, in September of 2020.
That was the one plan I knew I would consider selling an organ to keep. To return to a city that had stolen my heart before I ever set foot below its architectural marvels. To see her in the light of a waning summer rather than the glow of Christmas. I hoped that I would be keeping that plan with friends but I was so determined that I was willing to go alone.
It's something I learned a long time ago. If I wait for other people to join me, I will never do anything. So I make plans with the expectation that I am flying solo. And I was willing to make this trip alone, too, even if it was meant as an early birthday celebration. Because if I wait for other people to join me, I will never do anything.
But, despite my love for the city, I have been to Chicago. I wanted to go somewhere I've never been before. I accomplished that, on a surface level, with a perfectly timed trip to Disneyland in February, but another thing I learned long ago is that I have asphalt in my veins. It is bittersweet for me to visit a new city and not see the city. Sure, I can, now, say I've been to Los Angeles, to Anaheim, Hollywood, but not in the way that feeds my soul. The idea of a return trip, to see things my way, was not off the table.
I am also looking down the barrel of a lifelong dream, publishing my first novel in September, the week following my adventure to the White City. A few weeks after that was supposed to be my first professional appearance, my author's debutante, a table at the local comic convention. And in between, I intended to attend every concert I could get to. I had five lined up when the cancellations started.
When the world opens up again, I will be spending the first day much the same way I have spent my time at home – in front of my computer. But instead of writing stories of someone else's adventures or daydreaming of my own, I will be planning them. I will be looking for concerts in places I've never been and booking flights. I will be looking for opportunities in those same new cities to share my writing, at conventions and at cramped and quaint little bookstores. I will be booking rooms in high rise hotels with city views and free breakfast. For years, I have believed that life is made by people and by experiences, not by things. When I am again given the opportunities for having experiences with people, I will not be squandering them.
It is the one lesson I hope everyone learns from this.