Attractiveness Is More Than Good Looks, Or Is It
How to make a great first impression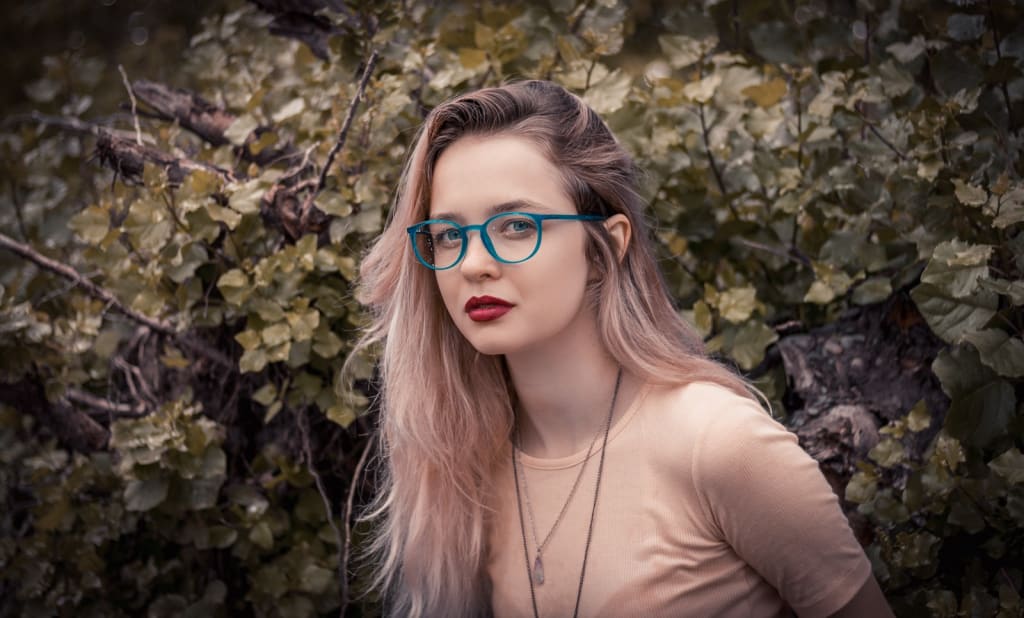 Photo by Max Ilienerwise on Unsplash
Attractiveness comes from the inside and the outside. As much as you or I don't like to admit this sometimes, it's not just the inner qualities that make or break attractiveness. They should, with the people we really know. But a stranger won't notice these inner qualities unless they get to know you. Here, your immediately perceivable qualities are important. These show up in the first few seconds, otherwise known as the first impression.
What people get wrong about good looks
It's a mistake to think that good looks are all that's necessary during these first few seconds of meeting a stranger, a future boss, a partner, or whoever else.
Handsomeness matters, but the first impression barely depends on that.
There are a few other superficial factors that surely influence this first impression, however. Let's get these superficial ones out of the way first.
Clothes
The way you dress will define a huge part of your first impression. Stating this as the first argument might surprise you, but think about it! Your clothes, your outfit is the first thing a stranger's eye will fall on. Whether we like it, presenting ourselves means dressing in a put-together, appropriate, and, yes, somewhat fashionable manner. It's a basic principle in the animal kingdom. We're just the only species to do it with clothing.
What do I mean by appropriate and put-together? Well, there are cultural principles that dictate certain style choices. You don't go to a funeral wearing a funky band tee… usually. You don't go to a wedding in your pajamas. You present yourself in a way that's acceptable to your surrounding culture and etiquette. Luckily for many of us, it's become much easier to do this, because the "rules" have been loosened over the last few decades.
A great outfit will without a doubt enhance every first impression.
I've written about my perception of a men's basic wardrobe if you like to read more on that.
Haircut
Another way of enhancing any first impression is your haircut. What this doesn't mean is a lack of choice. You can wear pretty much any style you like,  bald, short, medium, or long,  and still present it perfectly. What this means, however, is taking care of your hair and ensuring that it looks on par with the rest of your outfit.
Cleanliness should be step one. But regular maintenance, a haircut, and a trimmed beard if you have one do matter. Finally, the way you style your hair should be taken into account as well. I love a messy hairstyle. It's super trendy and looks awesome on many guys, but it might not be the way to go for a job interview at a more conservative office. In this case, you might want to tame the hair a little more.
Now let's shift gears and talk about the inner qualities that do affect the first impression and therefore your attractiveness.
Confidence
Foremost, and also the quality I used to and still struggle with the most, is confidence. If you're not naturally confident, it's a hard one to master. It takes time, effort, and repetition. But in the end, self-confidence will probably impact your attractiveness and first impression more than anything else.
Confidence can take many forms: it doesn't have to be in your face.
It might end up being cockiness instead. Even a shy or introverted person can be confident without a 180 degree personality change. Just so much as making eye contact, smiling, standing up straight, holding your posture will have a huge impact here, eye contact being among the top factors. We're talking about only a few seconds during that first impression, after all.
Attitude
Now, this is a biggie. No fashion sense, no amount of confidence, or handsomeness will overcome a lacking (or over-bearing) attitude in the long run.
Attitude will make or break the first impression and any relationship beyond.
It can be split up into multiple subcategories like interest, politeness, demeanor, positivity, humor, honesty, and much more. It's an umbrella term.
Interest
Let's take interest as an example. If you're on a date, the opposite person wants your interest. You'll do that by making eye contact and by asking questions to which you can refer later. You won't do that by looking at your phone constantly.
Humor
Humor is another obvious one. People love a good sense of humor. Some people are naturally funny. Others have to try harder. But everyone likes to laugh.
Positivity & politeness
Always try to be polite to the people around you.
A "Thank You" goes a long way,
and will add to your attractiveness. The same goes for positivity. Nobody wants to be with a nagger. This was specifically hard to learn for me as I come from a family that just loves to nag. But more often than not, it's perceived as being negative about everything. A positive vibe will open more doors.
Honesty
It goes without saying: Honesty is an essential quality. Nobody wants to build a relationship on lies.
Honesty builds trust. Trust builds relationships.
Parting words
What's the takeaway? We can't all look like Brad Pitt or Johnny Depp, Scarlett Johansson or Jennifer Aniston. (Yeah, I am old). But what we can do, is practicing and improving on attractive qualities.
Don't get me wrong: I am not close to mastering all those qualities above. I'll probably never be. I used to be notoriously bad with hairstyles and clothes because there's a learning curve involved. I am not naturally confident. That takes a lot of effort. But I can try my best. And you can, too!
Navigate the online world with me. Subscribe to my newsletter! It's free & priceless ;-)