Antisocial Media
Love and Loss on the World Wide Web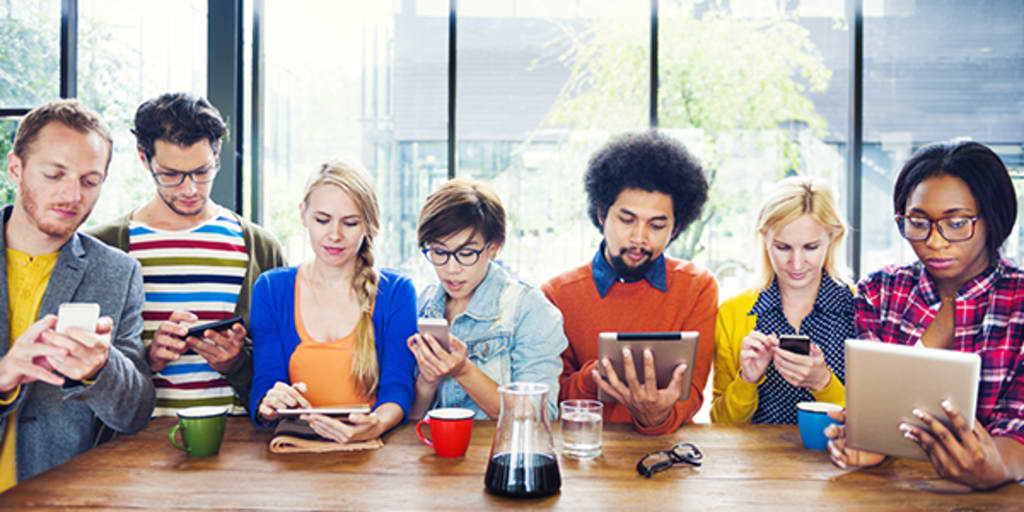 On an August morning I sat and I scrolled through a friend's Facebook feed. Smiling at photos, status updates, his reminiscing of memories past, his plans for the future. The excitement of the plane tickets booked for November to get some sun whilst the rest of us lived through another grey(t) British winter, the picnic planned for the week after next with family to celebrate a special birthday...and I tried desperately to spot a sign. Anything that would have alerted me to his choice to take his own life.
It's taken me a month to write this because I still don't know and I am so incredibly frustrated with him for not saying anything and leaving me with a messy amalgamation of loss and anger and indescribable sadness, not because we were particularly close anymore—although we could have been had we both made an effort—but because he didn't say and I didn't see.
Social media is in essence a playground for us to parade our every experience to an audience of friends, family and strangers, with likes and retweets giving us some sort of validation. Our relationships no longer start in dingy nightclubs or catching someone's eye in a smoke-filled pub. Instead we swipe mindlessly, based entirely on whether someone looks good in a photo and if they're lucky enough to pass photo level one, when they've disclosed their height, they might not get through anyway. We can relive breakfast, lunch and dinner anytime the feeling takes us, all through the magic of an Instagram filter. We can edit ourselves to within an inch of our lives; you want a smaller waist, or bigger tits? There's an app for that.
And I am as guilty of it as anyone reading this. I use my phone more for communicating in a virtual world than the real one, even though on the most part I could phone the people I communicate with just as quickly. I don't advertise on Facebook when I feel sad because who wants to see that anyway? For every photo that is worthy of an Instagram filter, there are a hundred or more that aren't because even juno, willow, or lark couldn't make the photo of my number plate look any less like a number plate.
Far from bringing us together, social media is day by day chipping away at human interaction, allowing us to idly sit by because when friends are tweeting or posting status updates we think they're okay unless they say. We post cute pictures saying we want hugs when the reality of someone seeing the post and knocking on our door to give us one would probably scare us half to death. We have become a race that, faced with more ways to communicate than ever before, are now doing so in more superficial ways than we ever have done.
I wish I had an answer, I wish I could have been in the room when MySpace was founded 15 years ago to give them some kind of idea just what was going to happen. But most of all I wish that I had stayed in touch with my friend, properly, not through a like here and there or an occasional message. I wish I could have spoken to him and hugged him, because even if he had made the same decision, I would have had more than a Facebook feed to look back on.