An Ode to Face Planting a Few Waves
Otherwise known as 18 things that make me crazily grumpy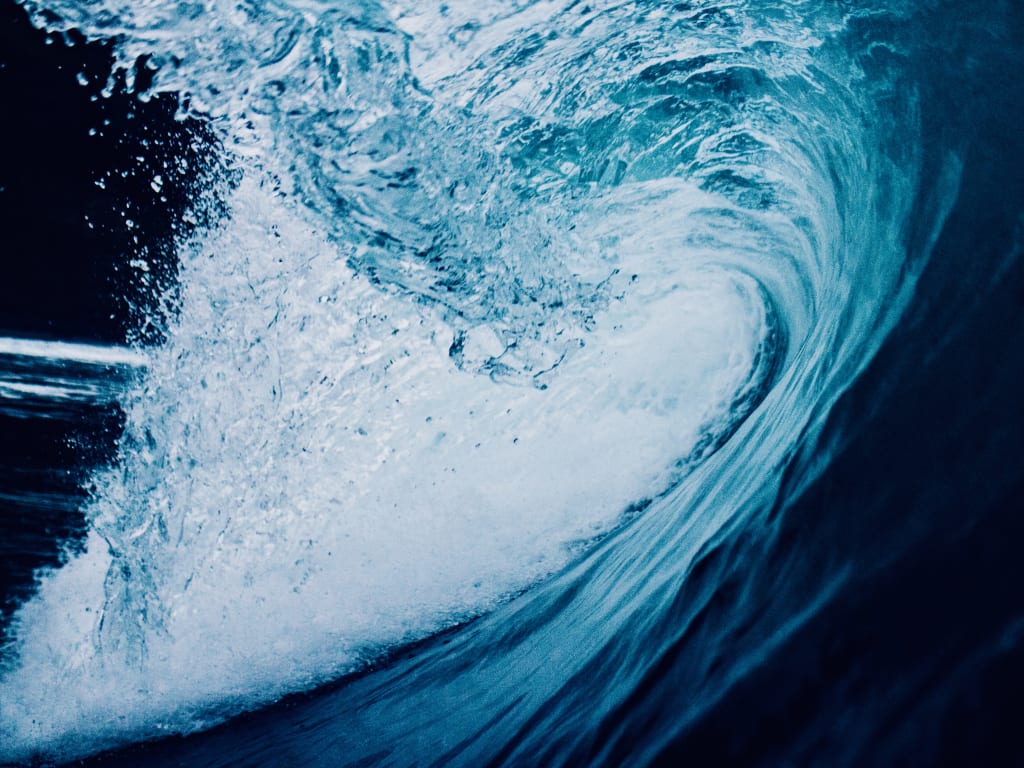 Photo by Tim Marshall on Unsplash
I'm not really one to sweat the small stuff.
After all, as Jon Kabat-Zinn tells us:
So we may as well ride the waves, I say.
But while I've been honing my surfing skills over the years, I've also been known to still face plant a few waves from time to time. And these are my 18 all-time favourite things guaranteed to bring on said wave face planting.
1. Tradies: Leaky loo? Busted boiler? These guys have got you. Over a barrel, that is. When they're not busy adding unnecessary jobs to 'fix' the issue you called them for in the first place, or stretching out every last 15-minute block of time so they can charge as much as possible, they're not showing up. At all.
2. The gym-going (currently park-exercising) massive with made-up faces: Why I ask you?
3. Activewear being considered appropriate attire for all occasions (bar none): Endemic in LA and Sydney (even before the pandemic made elasticated waistbands the must-have fashion item).
4. Online dating: The activity with the lowest Return on Investment known to man (but mostly to women). Just. Say. No.
5. Amazon: And I don't mean the rainforest. Are people seriously still buying from these shysters?
6. Facebook, Instagram, et al.: Read Mindf*ck. Watch The Social Dilemma and The Great Hack. Enough said.
7. White van and BMW drivers: If you drive one of these, you're a road menace. And most likely to have a complex about how teeny tiny you are (no, I don't mean in stature).
8. Singletons being asked why they're still single: I know, our relationship status bothers you so, poor thing. Us singletons must be so sad, lonely, and broken somehow. (Spoiler alert: We're none of those things).
9. Ditto single women being asked when they're getting married and having babies: My answer, dear busybody, is never. Deal with it (or don't). Either way, I'm good with it.
10. Sharing a confined space with other people's rowdy kids (that aren't my nephews and niece): Sure, some kids are cute. But so are dogs. Give me the latter over the former any day of the week. (Pretty sure there's even a parent or ten who'd side with me on this one).
11. Breaching one's personal dance space: You're not Johnny Castle, and this isn't a scene from Dirty Dancing. So even before the pandemic, standing too close was a risk to your health. Back up from the lady with the crazy darty eyes (a la all Days of Our Lives characters before a cut to commercial).
12. Lack of spatial awareness: Similar but a little different to #11. Most likely to be found in anyone with a smartphone obsession (or in possession of a map back in the day when tourism was a thing). Heed Fran Lebowitz's wise words. And Pretend It's a City.
13. Taxi drivers with an LBC obsession: That is, UK taxi drivers everywhere. Turn it off already.
14. PMS: For the ladies out there, no explanation needed.
15. Summer bumming: Ladies, I'm all for flaunting your individual style. Seriously, wear what makes you happy, denim shorts included. But while sporting a thong may be a go on the beach, this central London street ain't the beach. Put your bum away.
16. Dunning-Kruger effect sufferers: Think Trump, BoJo, and MGTOW everywhere, to name a few.
17. Tossers: As in those who prefer to chuck their rubbish on the pavement instead of its rightful place. There's this thing called a bin. Use it.
18. Home delivery drivers: Granted, you're key workers in The Age of Covid. I thank you. But... Stop. Ringing. My. Doorbell. The package clearly labelled without my flat number isn't for me. Is there a turn off notifications button for a doorbell?
Like what you've read? Please feel free to like, share, or leave a tip (no matter how small) - maybe even do all three if it takes your fancy! Any and all support is gratefully received. And if you want more, check out my other articles. Thanks a bunch for reading.
____________________________________________________
**Disclosure: Quickie to let you know if you follow any links to books mentioned in this article, I may earn a tiny commission from Bookshop.org, whose fees go towards supporting independent bookshops. Happy reading!**
____________________________________________________