"An Eloquence Which Made His Broken English Musical and His Plain Face Beautiful"
Louisa May Alcott and Charles Follen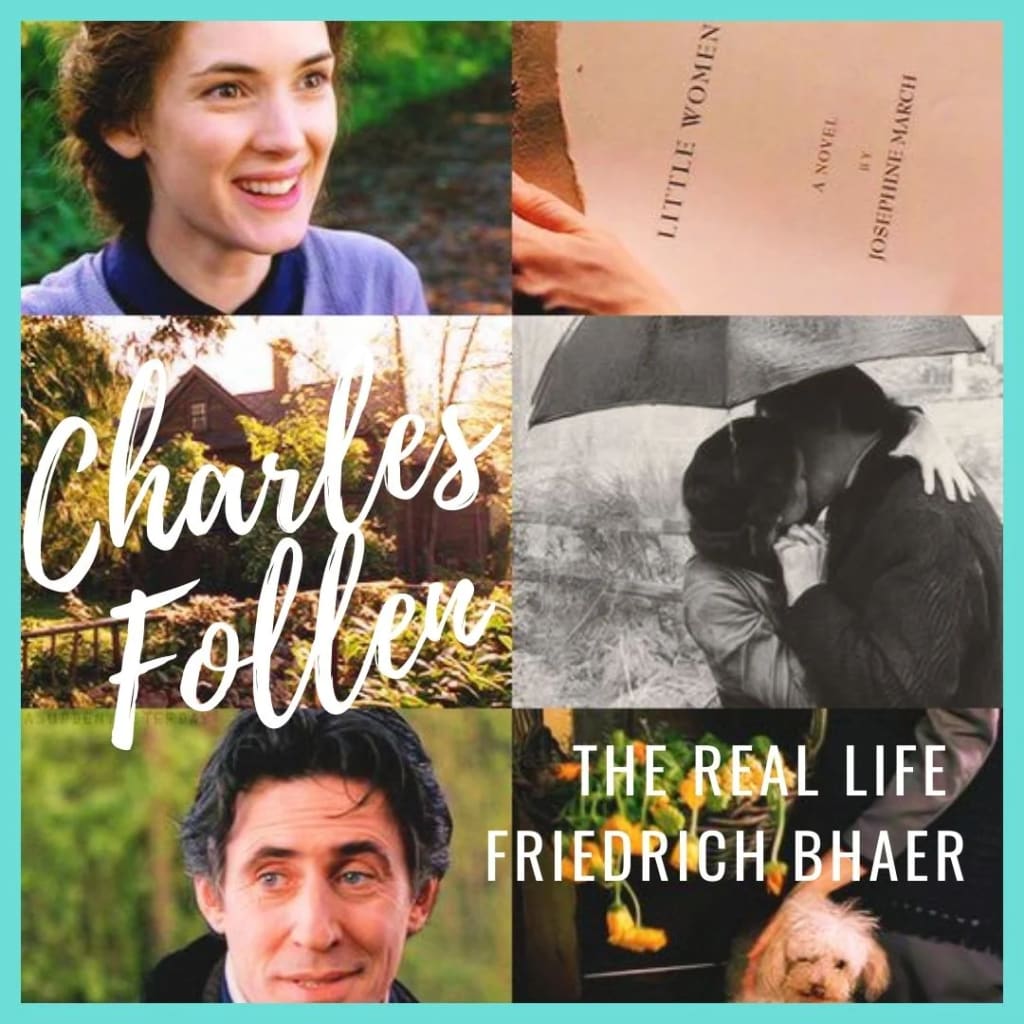 I found yet another connection between Friedrich´s character in Little Women and Dr Charles Follen. Everyone in Louisa´s circles knew the remarkable story of Charles (Karl) Follen. As a young man in Germany, he was the leader of Giessen Blacks — a radical student group and became an axe of revolution. He was hounded out from Germany to Switzerland where he became an honoured professor of law and philosophy. From there he fled to Paris and finally immigrated to America in 1824, where he became one of the early established members of the transcendentalist movement.
In Little Women, there are multiple occasions where Jo mentions how much she enjoys listening to Friedrich speaking and she finds his accent quite attractive.
"splendid big voice that does one's ears good, after our sharp or slipshod American gabble" "He bore it as long as he could, but when he was appealed to for an opinion, he blazed up with honest indignation and defended religion with all the eloquence of truth-an eloquence which made his broken English musical and his plain face beautiful". This is what Eliza Follen writes about her husband Charles in his biography (the life of Charles Follen).
"As soon as he was established in Cambridge, he engaged Mr William Russel to assist him in acquiring a more perfect knowledge of English. He laboured with almost incredible industry, to overcome every difficulty in his way to the attainment of perfect pronunciation. He would sometimes practice, for an hour at a time, on one particular sound of one of the vowels which he had found peculiarly difficult. His ear was very nice and accurate and he was never satisfied till he had acquired the sound perfectly. He was truly grateful to anyone who would point out any defect either in his pronunciation or in his mode f expression. I never disturbed his serenity, if he discovered that his mistakes in the language raised a laugh at his expense. When he was teaching in the University, he frequently observed, that he had made smear blunders which occasion irrepressible merriment among his pupils. I these cases he would say "You must, young gentlemen tell me what I have said that is so laughable, that I may have my share of the amusement", and many a hearty laugh did they have together when they explained to him the mistake he had made".
This is very similar to the way Jo talks about Friedrich´s reactions to those who laugh at his German accent.
"Yesterday was a quiet day spent teaching, sewing, and writing in my little room, which is very cosy, with a light and fire. I picked up a few bits of news and was introduced to the Professor. It seems that Tina is the child of the Frenchwoman who does the fine ironing in the laundry here. The little thing has lost her heart to Mr. Bhaer and follows him about the house like a dog whenever he is at home, which delights him, as he is very fond of children, though a 'bachelors. Kitty and Minnie Kirke likewise regard him with affection and tell all sorts of stories about the plays he invents, the presents he brings, and the splendid tales he tells. The younger men quiz him, it seems, calls him Old Fritz, Lager Beer, Ursa Major, and make all manner of jokes on his name. But he enjoys it like a boy, Mrs Kirke says, and takes it so good-naturedly that they all like him in spite of his foreign ways".
Louisa herself met Dr Follen when she was a little girl. Charles was a good friend of Louisa´s uncle Samuel May and Louisa always thought of Mr Follen with great fondness. I was happy to find out that Louisa read Mr Follen´s biography as a teenager (the book appeared when she was 12 years old). According to historian Laura Dassow Walls, Louisa went back to reading his biography multiple times during her life and Follen´s influence can be seen in LMA´s work Little Women and Work Story of Experience.
Little Women Podcast on Spotify https://open.spotify.com/episode/0es6Z9U9GnEmOOKxhgtLfK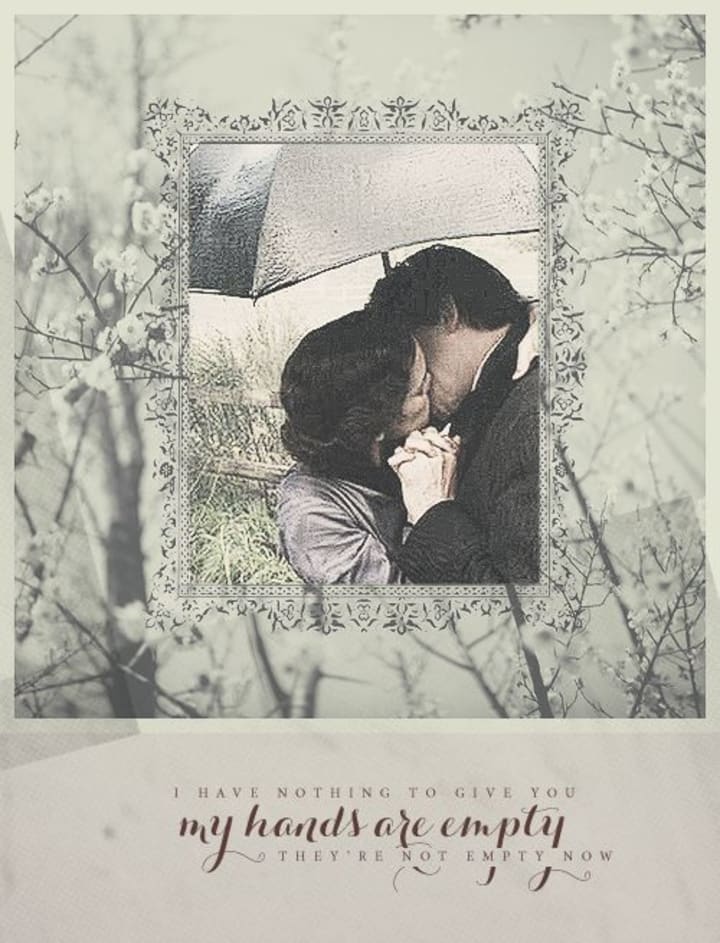 "I gained the blessing of my life"
Louisa inserts positive reminders of the values of Friedrich's German heritage throughout the March saga. In Little Men, Sunday breakfast does not begin until Rob, "standing next to his father at the head of the table, folded his hands, reverently bent his curly head, and softly repeated a short grace in the devout German fashion, which Mr Bhaer loved and taught his little son to honour".
Friedrich´s love for Thanksgiving festivities is also explained with his German background "Being a German, he loved these simple domestic festivals, and encouraged them with all his heart, for they made home so pleasant that the boys did not care to go elsewhere for fun"
Alcott Scholar Elaine Showalter points out that Louisa inserted habits of European men into Friedrich´s character that she wished that American men would possess.
When Friedrich´s nephew Emil returns from his sea voyage: he "kissed all the women and shook hands with all the men except his uncle; him he embraced in the good old German-style"
In the fourth book, Jo´s boys Jo´s and Friedrich´s sons Rob and Ted have an escapade with Dan´s dog (Ted had teased the dog until he attacked, and Rob, trying to protect Ted, had been bitten), "The good Professor opened his arms and embraced his boys like a true German, not ashamed to express by gesture or by word the fatherly emotions an American would have compressed into a slap on the shoulder and a brief 'All right. Mrs Jo sat and enjoyed the prospect like a romantic soul as she was'".
Friedrich´s nephews are the two least troublesome of Jo´s boys. Jo´s favourite Franz is a lot like his uncle. Bit nerdy, a bookworm with a mild temper. Emil, the exuberant though restless younger brother, eventually becomes a sailor. Neither the boys nor Friedrich himself never denies his heritage even as he embraces his new country:
​"If I had not come to America for the poor lads, I never should have found my Jo. The hard times are very sweet now, and I bless Gott for all I seemed to lose because I gained the blessing of my life".
Like what you read? Send me a gift below to help me to continue my Little Women research.
Join Little Women Channel Newsletter: https://tinyurl.com/j2h2u68f
When you subscribe to the newsletter you will get Little Women articles directly to your inbox 2-3 a month. You will also get notified when new episodes appear.
book reviews
Illustrator, writer and a folklorist. Likes cats, tea and period dramas. Currently writing a book about Finnish mythology. A host of the Little Women Podcast.
Receive stories by Niina's Fairychamber in

your feed