Amani, The Beauty Store Manager, Is Amazing!
Amani, the beauty store manager, is amazing!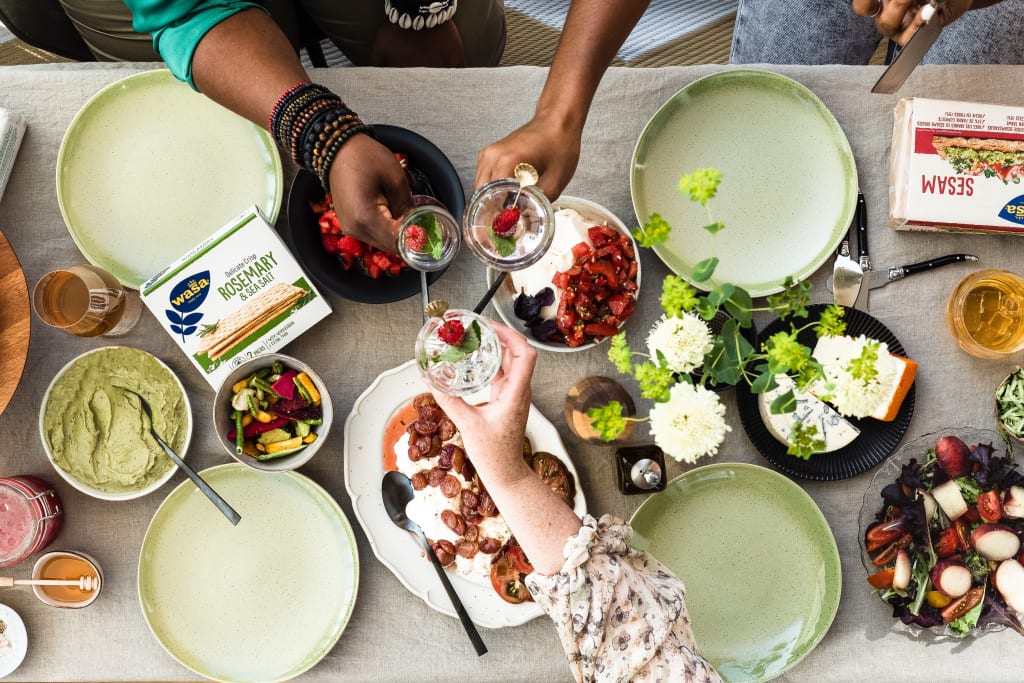 1. There is a beautiful woman in the store
I didn't like Amani at the interview. First, she is the standard after 80, born in 1986 wench, eyes have to all despise the cold proud. Maybe I'm wrong not to like her just because she was born in the 1980s. But I have seen too many post-80s employees. Most of them lack the spirit of hardship, arrogance, individualism, no sense of teamwork, are too impetuous, lack professionalism, low ability to bear pressure, and so on. The jobs at fast food chains, from manager to waitress, are not easy, and the initial payment is not high. I wonder if Amani will disappear after the probation period like the previous ones. Second, Amani was so beautiful that she wore a pink doll top and miniskirt for the interview, her long white legs flashing in front of me and two other male executives, who almost stared.
She was confident in her looks and abilities. So she applied for the thankless position of assistant to a store manager after graduating from college with no work experience. At the end of the interview, Amani looked at me and said, Maybe I'll replace you soon. But. you're gonna regret not hiring me.
Amani is the best of the bunch, and I can't deny her a chance just because I hate her. Store manager assistant is a difficult job to do, not only to fully convey the will of the store manager but also to directly contact the employees. After Amani's first day on the job, I regretted why I had brought on someone I didn't like. She did remember wearing a uniform, but the skirt was much shorter than the others, and her legs were so bright that she caught the eye of all the men in the store, and so she won the love of all the men in the store and the envy of all the women in the store.
I called Amani into my office during lunch break and tried to tell her that being sexy wasn't part of food service. Amani's response: Store manager, I'm pretty, aren't I? I think beauty needs to be shared. And I don't think my long legs are against store rules.
I was her words hit the south wall in front of speechless.
2. Amani's email
Amani's temper, I soon learned.
First, as a typical member of the post-80s generation, Amani loves money. During her first week on the job, she bluntly suggested that probationary employees should be rewarded for good performance just like regular employees. She said her faith was simple -- Amani. Not "AMANY" but "Ah Money". When she said this at the regular meeting, which was normally a little dull, everyone became so enthusiastic with her light-hearted suggestion that it was finally decided to put to a vote, and eighty percent voted in favor. Amani added that the idea should be replicated at the head office and other chains, so that new employees will be more motivated and older employees will work harder, and all of us will work together to help the company grow. It is said that the post-80s generation all pay attention to fast pace, fast training, fast planning, fast response, fast reward, and fast promotion no matter they think about problems or do things. I had no choice but to say: very good, you finish the plan, Monday to me. Amani deserves to be forthcoming: OK, I'll email you.
On Monday, I got a letter of protest from her:
Dear Store Manager,
I'm your clerk Amani. Please take a moment to listen to my advice.
Last week at our regular meeting, you criticized Emin in a very strong tone because she was not focused at work and the customers were not satisfied. As a punishment, you deducted her monthly bonus of 100 yuan, for which Emin cried a lot.
Of course, it's wrong to make mistakes at work, but Emin has a reason. Emin is a single parent, and recently her mother was hospitalized for major surgery. Since New Year's Day in our shop, you have made a new rule, requiring all employees to work all day (normal 6 hours), must work from morning to evening, employees take turns to go home to eat. In this way, Emin can not go to the hospital to take care of his mother, but she can not miss the sick mother. Plus some time ago continuous overtime, make everyone very tired, so the Emin thing is understandable, we privately think, the manager, you do not speak human!
We know that it is not easy for you to be promoted from an excellent shop assistant to a store manager. Everyone understands you and is willing to share your difficulties with you. But you're not a good manager when it comes to management. As managers, most of them expect their employees to be dedicated, dedicated and work overtime. However, for most employees, work is not all for us. We are social people first, with families, children, and parents, and then we are employees. We need love, we need care, we need respect.
Please believe that no matter how difficult our shop is, we will spend it with you.
I look at the computer and my face must be blue. Half angry, half annoyed. Angry at Amani for picking on me again and again, angry at myself for not being more careful and reasonable. Of course, the most annoying part is that Amani, who's only been in the store for two weeks, knows more about staff matters than I do, and it doesn't make me angry.
But how did Amani, that pretty, flamboyant girl, get the female employees to like her? Even the lady who took out the garbage greeted her with a smile. I have to admit, she has more than one brush or two.
Although Amani is pretty and aggressive, she never talks about people behind their backs, and although she makes a few jokes now and then, she mostly lives things up and keeps everyone happy and working. She's happy to cover for anyone who has to. The clerks, both managers, liked young Amani but were mostly aloof, afraid that if they offended me they would be shod over.
Born in 1980, I'm supposed to be part of the '80s generation, but no matter what, I can't smile like Amani. Yeah, it took a lot of hard work for me to be a store manager in my little shoes. Although it was a competition for the post, because one of the participating members was a relative of the vice president, and there was only one candidate, so I was able to resist ideological pressure and won the competition. Because of my occupation of "the VP's indicator," from time to time the work will be one or another "little shoe." I have always used these "little shoes" as motivation. I have been strict with management, trying to promote sales, and not forgetting to improve the overall quality of the team. After a year of hard work, my sales performance ranked first in the company, and I revitalized a previously loss-making store, which made the vice president change his view of me. But in these efforts, I turned myself into an overly rigorous person. My rigorous expression not only made me look a little old, but even the employees were too afraid of me.
I admit I'm a little jealous of my assistant Amani, but that doesn't mean I'm going to give her a leg up. In any case, I don't want to be a lost person in the competition for the job.
But this time, in the internal competition, the role of director of operations was too tempting for me. I've worked so hard. I deserve this. The most important part of the competition is a marketing plan. I had confidence, but I was threatened by Amani. She also participated in this competition, is a newborn calf, and is not afraid of tigers, her probation has not finished, but, I know, she has this strength.
I had the unkindness to read the proposal that Amani had submitted early. It was perfect. How can she work, laugh and play, and write such a good plan while I use up all my energy and still feel like I'm not even close to her? I wondered if I'd put her plan in the shredder by mistake. I'm having a hard time, and she's got plenty of chances, right?
3. Great people
Our store won first place in sales for the first quarter! And left second place far behind! This message to all employees in the store's face, like opening a little sunflower, an old customer even said in a message on this, it is said that a store condition can be seen that a manager's personality, a pleasant personality of the manager out of the store is positive and thriving, instead a sleepy behind the stores there must be a very "sunshine" of the manager. I have reason to believe that the manager is the sun. I don't really like western fast food, but I always tell my friends about your shop, and then I have the power of being illuminated by the sun. I read this passage at the regular meeting and announced that we would get a collective outing if we worked together.
As I spoke, someone shouted and jumped up from their seats. It was Amani. Then everyone cheered. When I broke up the meeting, Amani suddenly threw me a big burden: Store manager, do you remember the promise you made in February? The staff suddenly came to the strength: hula! Hula! Hula!
At our first meeting in February, to motivate us to meet our sales targets and become champions, I promised that I would give everyone any reward I could afford. I remember Walmart executives doing the hula dance to motivate employees to meet a sales goal, Amani says. If we succeed, let's do a hula dance from the store manager!
Although I neither denied nor agreed, I immediately thought of the customer's message. Well, he was wrong. I'm not the sun in the store. Amani is.
I decided to do the hula at the picnic party. To the applause of the staff, I saw my other self, dancing, and Amani joined me.
"I THOUGHT YOU DARE NOT JUMP, SO DID for you ON the field OF the preparation, YOU are not so old."
Amani was young and graceful, and she certainly danced better than I could cram. But I find I don't envy her anymore, and I appreciate her personality more.
Yes. Anyway, she worked hard. I have to thank her for not avoiding me now.
Of course, I have to thank her for trusting me enough to give me the wrong chance to put her proposal through the shredder. Although I didn't end up doing it, an employee without a probationary period is not eligible to compete for a senior executive position.
After that, I couldn't look Amani in the eye. Because, at any rate, I once had such a thought of destroying her.
With outstanding performance and an excellent sales plan, I got the position of operations director. This means that I have achieved the triple jump from waiter to a senior executive with my efforts. On the day I was notified, the staff was happy to congratulate me, and Amani seemed happy, too. I thought she was at least upset about not being selected. She is so confident that she should know how competitive her proposal is. At last, I looked into her beautiful eyes, and they were beautiful, and they were shining with a sincere smile.
She came over to hug me and said, Although I am very confident in myself, I have to admit, store manager, you are an amazing person. Congratulations to you!
I was red in the face and on fire. One of the employees joked: Amani, our store manager is not as enthusiastic as you. You are making her blush!
Amani let go of me and joined the group in laughing at my embarrassment. Only my own heart knows that I blushed not because of Amani's hug, but because of the words "Amazing person."
I fully recommend Amani as our new store manager. There is no precedent in the company for a store manager who has not passed his probation period. But Amani's brilliant sales proposal set a precedent.
I hear that Amani is doing so well that the staff, old and new, are convinced by her, and sales are leading the way. Amani says that while there are many McDonald's in the city, she wants to make her restaurant the first thing people think of when they talk about it.
I believe she can do it. Because, you know, she's the one.
Reader insights
Be the first to share your insights about this piece.
Add your insights