All Things Soph...
Hello, sweet friends.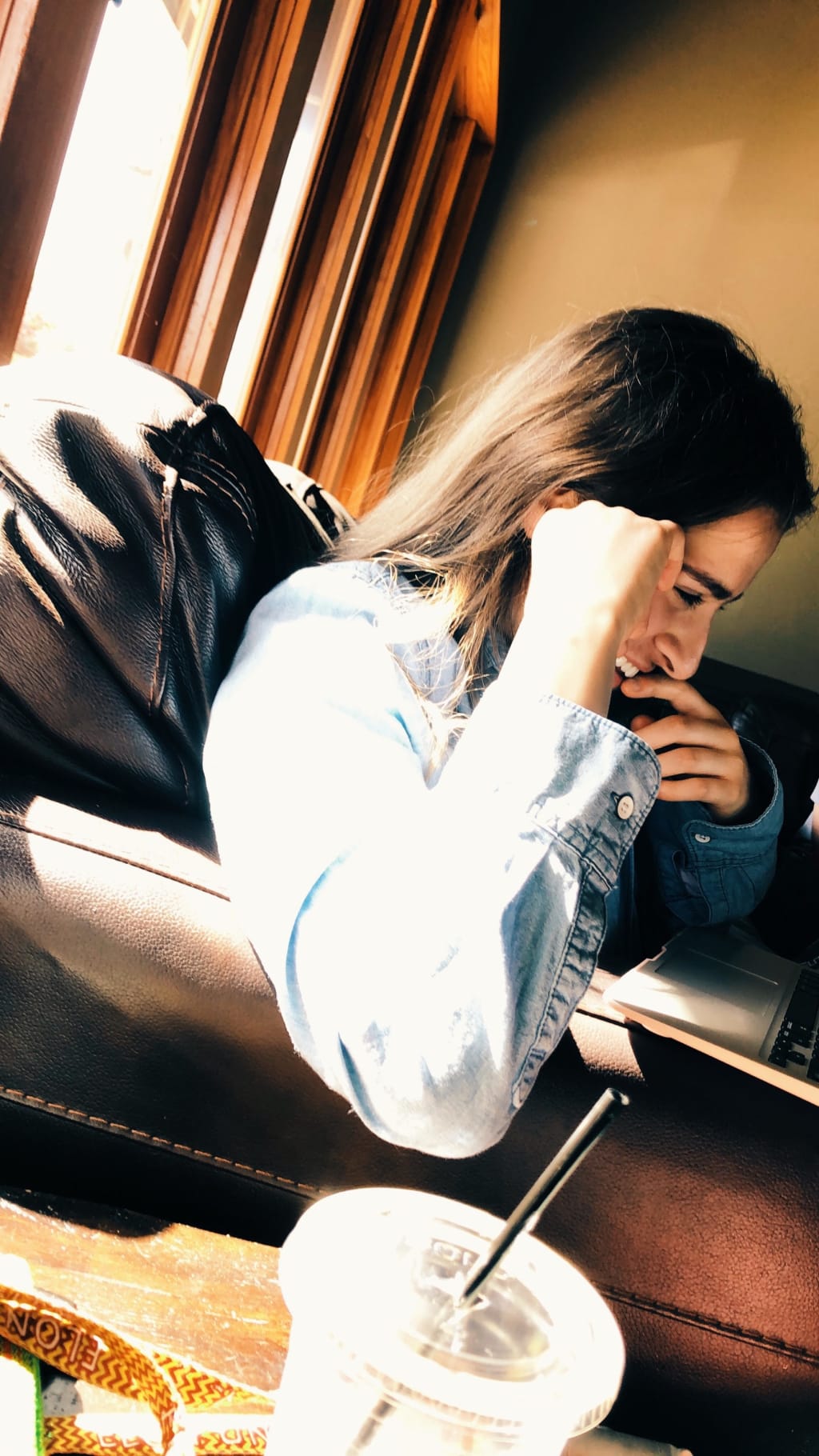 Soph in her element...
Hi hi, my name is Sophia, but please call me Soph! I am an aspiring actress living in the lovely New York City. You can always find me in the coffee shops coined as "hidden gems", humming a tune on the streets, or smiling up to the sunshine. When I am not singing, dancing, acting, I am snuggled up, scribbling every thought that floats across my mind. I discovered my passion for writing just before I entered my freshman year of college. As silly and cliche as it may sound, my pen began to hit the paper as a result of heart break. But as I continued to experiment with this new form of expressing myself, I felt such freedom inside. I never realized how impactful the written word can be. For a long time, I did not share any of my work, but as writing became less of a hobby, and more of a consistent practice, I mustered up the courage to give my peers a sneak peak into this newfound part of my soul. My portfolio is a strong compilation of poetry. In fact, I published my first book of poems in May of 2019, titled, "To be", which aided my involvement in this current project I working on. I have been graced with the incredible opportunity to write poetry for an uncoming local film called, "The Mystery of Her." But in addition to my concentration in poetry, I have started to dabble in song writing and crazily enough, I have begun writing a novel. You will notice that my verbiage is very poetic, flowery, and romantic, which is a true reflection of my old soul. After releasing, "To be", I of course continued to write, but I pushed myself to go a little bit deeper. I did not expect the response I receieved after releasing my book of poems and although I was incredibly overwhelmed by everybody's support and love for my work, I was overjoyed that I could reach people in ways unimaginable. I am not yet brave enough to use my voice. I find that when I try to physically speak my mind, my voice still shakes, and that is okay. So, for now, I use my gift of writing to express myself because when I write, people read; and I only hope that in the near future, when I finally can voice the words on the page, people will listen. My goal as a writer, an artist and as a human being in general are to uplift and inspire my community. I want to help people to feel, to heal, and write every word with the intention/purpose that I am serving people a little bit of hope.
All the love...and socially distant hugs...
humanity
About the author
Hello, Soph here! My only hopes are to inspire my audiences, make hearts lighter, and to spread a little more magic through the written word.
Reader insights
Be the first to share your insights about this piece.
Add your insights