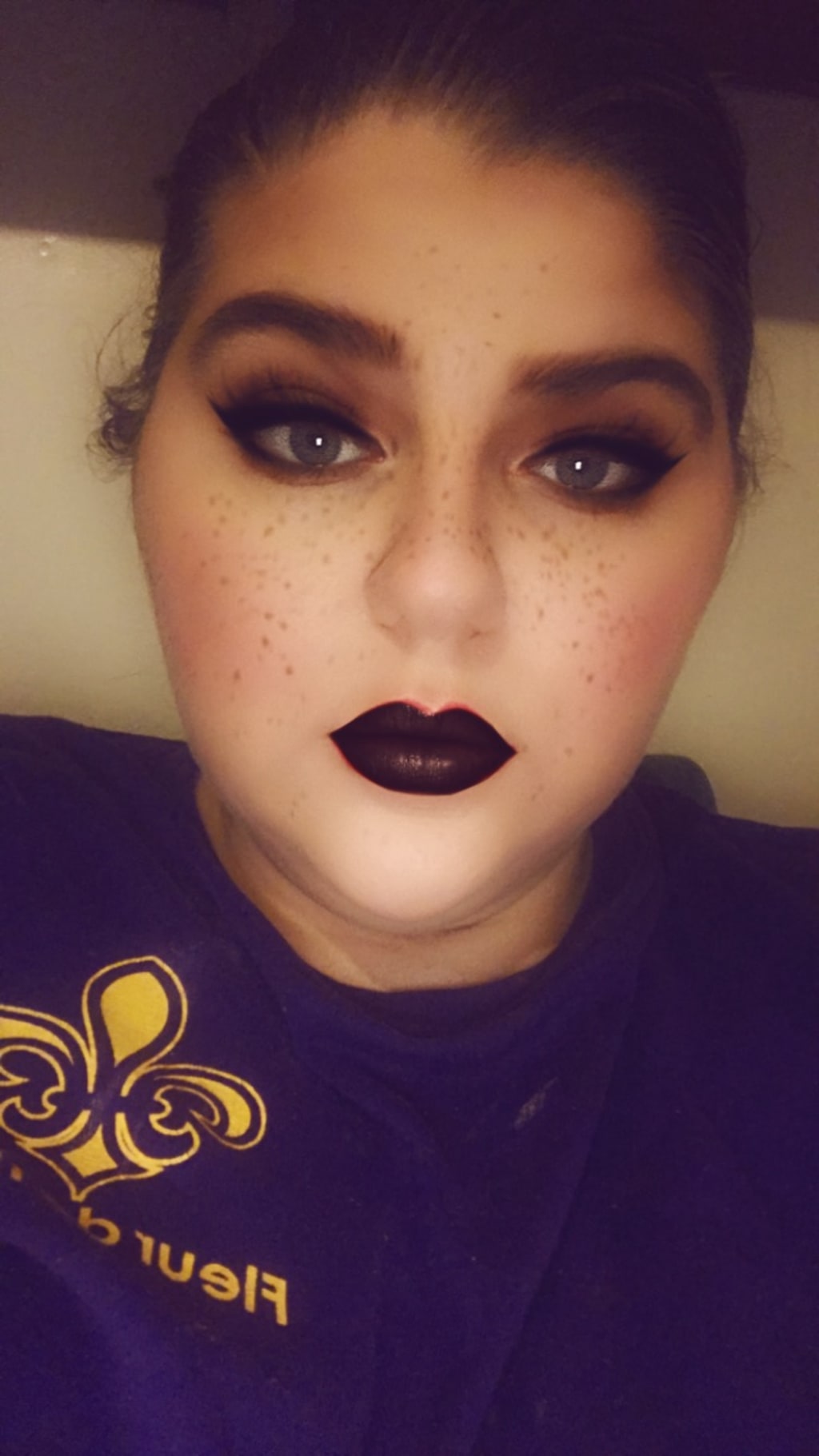 My name is Emily Diane Everett. I am twenty-two. I will be twenty-three in august, I am a Leo. I have three older brothers. I have two stepsisters on my dads side, and a stepsister and stepbrother on my moms side. I love to write stories which can be about dreams I have had in the past or lyrical styled books which are actually kind of my favorite styled books to do (Which I am not very good at yet but that doesn't mean I should not do it). I love to read books and fan fictions, I love listening to any kind of music, watching tv, hanging out with family and friends, and I love driving the golf cart.
I have been known to be sweet and shy but once you get to know me I am very talkative. I tend to be by myself most days. I also have ADHD and ADD, also I do tend to get depressed some days but most days I feel fine. I also have a thing called insomnia. I tend to be very nice to strangers. I am a very kind person in general.
I am always there for my friends when they need me. I am that type of friend who will make fun of you first but then see if you are okay or not.
My favorite two video games at the moment are Fortnite and Minecraft but I am not very good at Minecraft just yet. But I do like to play any game if you show me something I am sure that I will be hooked in a few minutes of playing it. It usually takes me a few minutes to a few days to get the hang of a game though depending on the difficulty of the game.
I tend to hate having to type more than six hundred words on my phone but this seems like it will be a breeze for me. Just hoping I will be able to come up with six hundred words to type out. So far I am at three hundred and fifty-five. Just am needing two hundred and thirty -five to go. It is like the more I type right now the more that just flows out of me. I have actually been working on this one little story for two months now. I took a break though to try to get my creative brain going again and I think it worked, but I do not really know. I am not even sure if this is making any sense to anyone at all, but I do hope that it does.
I just wanted to go ahead and put it out there about how thankful I am to anyone who is going to or has already read this once it is posted. You all are truly a blessing to me. I truly want to thank the creator of this website and say thank you so much for making a safe place for us newbies out there that have just started up their writing careers or even for the ones that have been doing this for a long time too. Also this is like where we can vent in our stories did anyone else notice that. Because like I totally did. And I believe this website is going to help a lot of people get what they want to say off their chests. So thank you so much for creating a place where we can write our stories out to make them come alive and to have listeners as well. So farewell for now until my next little story!