About Me—Jessie Waddell
An introduction to a socially awkward introvert who actually has a lot to say.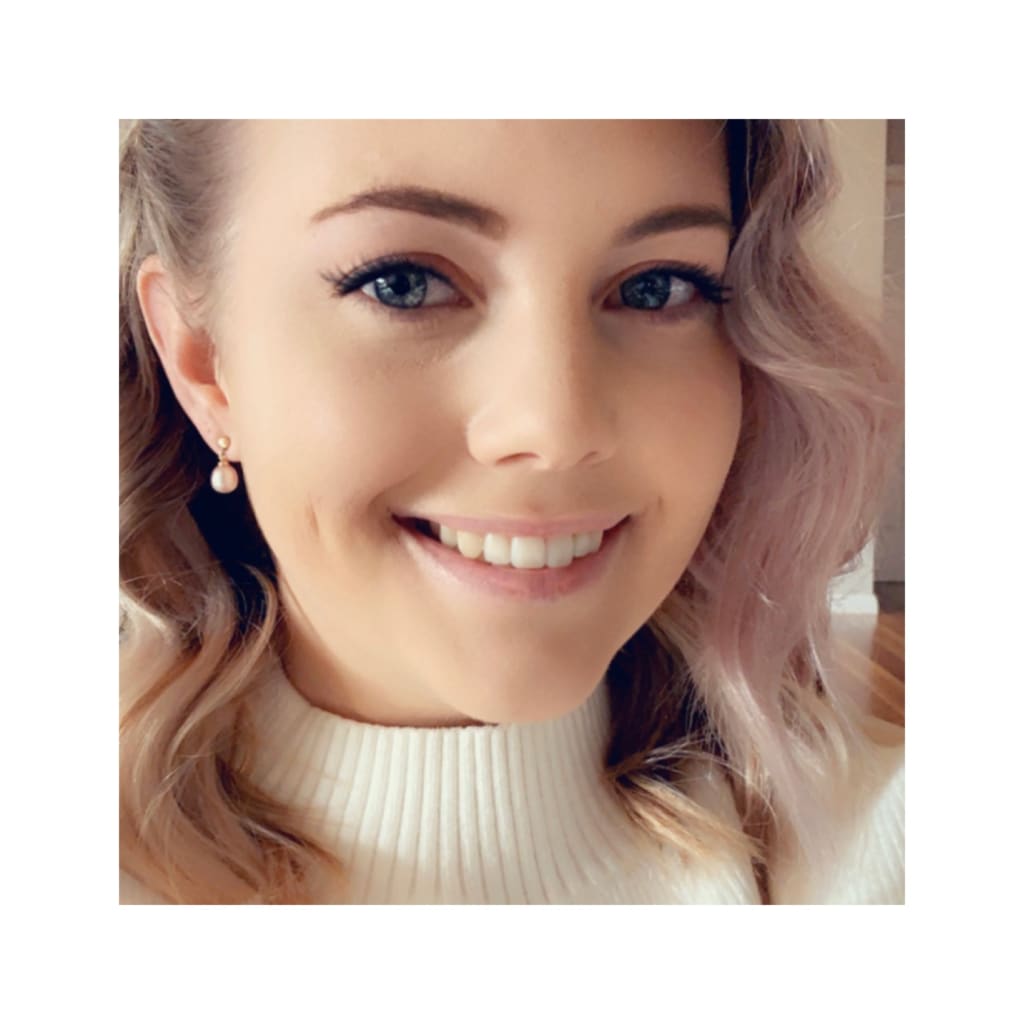 Author
In a face to face setting, this would be my worst nightmare. "Let's go around the room and tell everyone a little about ourselves…"—I think I'd rather the earth open up and swallow me whole, thanks.
Thankfully, we are not face to face, we are on the internet. And on the internet, I get to pretend to be everything my real-world self isn't. Confident, outgoing, chatty, inhibition-free… It works here because the whole self-confidence thing means zero. You could've already bowed out of this article and I'd be none the wiser. Here, I am free to bore anyone who is willing with the nitty-gritty details of what makes up the oddity that is me. Writing also does nothing to drain my social cup, unlike in-person interactions that leave me feeling like I need a solid 12 hours of solitude and sleep to recoup. So here goes nothing…
Random Facts About ME
I'm 30 years old. Married. One kid. One Dog. (Used to be two, but I lost my boy a few weeks ago)
Australian with English/Irish Heritage.
My maiden name is Quinn (I liked it better).
Former Org Development Manager—Now in my second year of parental leave.
Started writing in January 2021—Literally, never had a hobby until now.
Former gifted kid turned neurotic adult.
Anxious, Introverted and Socially awkward AF.
INTP-T personality type. Yeah, I'm into that stuff.
Misunderstood always.
My appearance says "Suburban SAHM" but my mind is more "Mad Scientist".
You'll see lots of me here but you won't find pictures of my kiddo, doggo or husbae in this little online world of mine. Deceased doggo excepted - an ode to that very good boy can be found here.
Why I Write
I write as an outlet. I have a busy brain and writing is the best way to clear some headspace. I have no niche or particular style. I love experimenting with different styles and particularly enjoy writing prompts and challenges. Poetry is my first love, but I'll never say no to a personal essay, article, listicle, blog post etc. If there's something I need to say, I'd rather say it in writing.
What I Write About
I find myself writing about mental health, personal development, self-reflection, parenthood and self-improvement. But that doesn't mean you won't find the occasional completely random piece in your feed from me. I'm committed to getting better at writing fiction, it's a challenge in that good way that makes you feel really satisfied, so I'll be sticking at that. And of course, there'll always be poems scattered throughout.
Writing Goals
It's never been about the money for me. I'd love to get a steady stream of followers/subscribers who enjoy my work and have my own list of creators whose work I wake up excited to read each day. Breaking even on the monthly membership fee is cool with me.
I would like to reach a point where I have a solid portfolio of work and feel confident enough to take on subjects and challenges that are out of my comfort zone enough to open myself up to paid gigs. But that's a pipedream and something I refuse to put pressure on myself over. If I could make a career out of this, that would be incredible, if not, I certainly won't be stopping. I'm comfortable in accepting this as a long game and giving it the time, commitment and patience to evolve.
I write on Vocal and Medium. I enjoy Vocal for the challenges and Medium for basically everything else. Much of my work appears on both platforms but there are some things I write exclusively for Medium.
If you're a writer on both platforms, my Medium profile can be found here:
Socials
While I don't participate in follow for follow/sub for sub on either writing platform, I will follow back and share work if you follow me on social. Socials are for promotion in my opinion and we are all in this together. I prefer to keep my feed on my writing platforms small to maximise my limited reading time.
Email: [email protected]
A Few Favourites
Eventually, I intend to categorise my work. But for now, I will include links to a few of my favourite pieces on Vocal that I will edit/rotate out regularly, as well as to my current fiction serial on Medium— 'Vera St. Clair'.
humanity
I have too many thoughts. I write to clear some headspace.
Instagram: @thelittlepoet_jw
"To die, would be an awfully big adventure"—Peter Pan
Receive stories by Jessie Waddell in

your feed