A Simple Guide To Celebrating Valentine's Day With Your Partner
Ex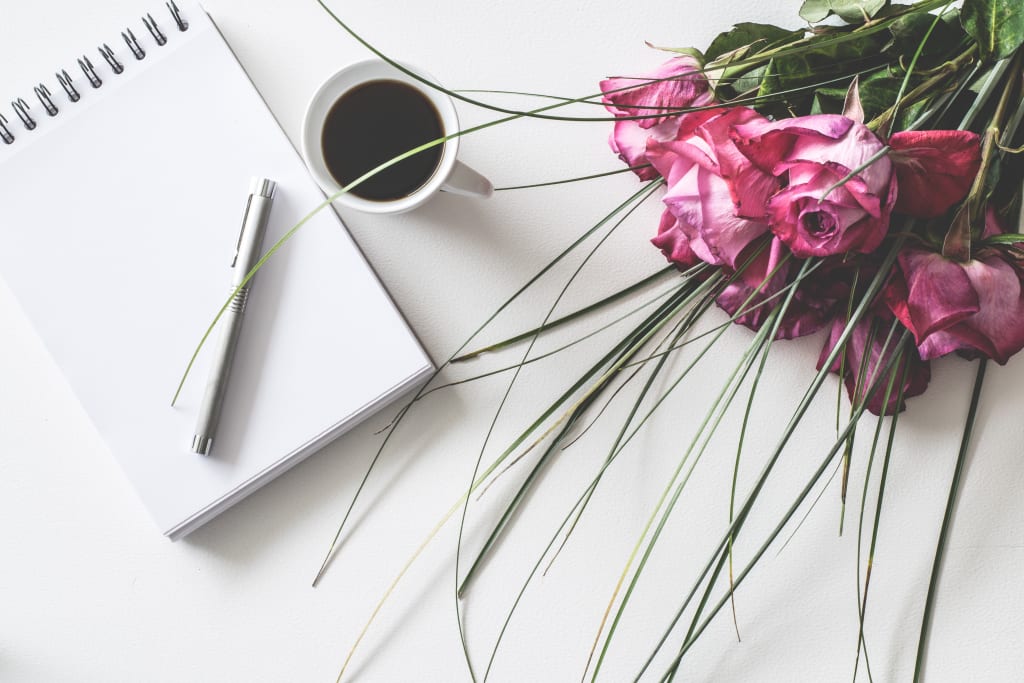 the day of love, secret admirers, and chocolates in heart-shaped boxes. As time has passed the usual treats associated with this special day are beginning to feel a little old hat and it can be difficult to think outside the box. Luckily, If you're looking for a novel way to celebrate your anniversary, then you've come to the right place. In this article, we'll cover everything from gifts and activities that will bring a smile to your partner's face.
VALENTINE'S DAY DOS AND DON'TS FOR MEN
More often than not, men are expected to organize a special treat for the day of love. However, it is important to think of this as a special opportunity to prove your love rather than just another chore to do. Here we've broken down some simple do's and don'ts to make sure your day of love is particularly swoon worthy
FAIL TO PLAN, PLAN TO FAIL
The problem with Valentine's Day is that everyone has their own individual expectations of how they think the day should go. For this reason, it makes a lot of sense to have a frank discussion with your partner about what they would like to do on the day.
You may discover that your partner's perfect day includes a takeaway and film at home, and an extravagantly planned date would be somewhat of a disappointment. If you're in a new relationship this conversation is particularly important. So, talk to your partner before booking the hot air balloon ride!
STEER CLEAR OF THE TEDDY BEAR
Something else that you may also want to talk about is whether or not you'll be giving gifts for one another. It's traditional to give gifts on this day, but your partner may find it an unnecessary expense. They may even prefer that you pool your money together for the purposes of booking a romantic weekend away.
Gift-giving is optional for the two of you. If you choose to do so, agree on a budget and think about what you buy carefully! Avoid cliché presents at all costs and consider your partner carefully. Think about what she loves and her hobbies in order to get her a unique gift that will really make her smile. According to psychologists, Gift giving is a way to connect and show commitment to your partner. It can also help boost positive hormones in the body, making it a good idea to spend money on gifts during this time of year
OPT FOR THE ROMANTIC GESTURES
Whether you decide to stay in or head out, give gifts or save your pennies, you can still charm the pants off of your sweetheart by acting like a model gentleman. Meeting her at work to escort her home, holding doors, pulling out chairs and taking her coat are all small things that will let her know how much you care without having to go the extra mile.
After all, the love you show for your partner is in the smaller things, such as making them a cup of tea first thing in the morning. Consider the things that will brighten up their day a little and do them.
If you decide to go out for a meal, make sure that you dress appropriately. If you wear a suit every day, make sure your shoes and tie are clean; if you have aftershave on hand, it is a good idea to put some on before going out. And if you receive many emails during If you're at work and the emails are still flying into your inbox, resist the urge to check them at the table. In a survey, 64% of people revealed that they found it unattractive for someone to pay too much attention to their mobile when on a date.
What to Avoid At All Costs?
Now you know the basics it's time to brush up on what mistakes you can't afford to make.
DON'T forget the day. It's a long running joke that men are forgetful when it comes to days like birthdays and anniversaries, but that doesn't mean you can get away with it. There'll be enough heart-shaped things in shop windows to serve as reminders so make sure you pay attention! Put a note in your calendar as soon as you can.
DON'T give lingerie unless your partner has asked for it. This day is about love and you don't want your partner to think your mind is only on one thing. You also don't want to get the wrong size and risk them thinking you don't know them well enough.
DON'T get a generic card and just write your name in it. This may be the most disappointing thing you can do. By all means, buy a cheap card, but if you do nothing else make sure you take the time to write a thoughtful note in it about how much your partner means to you. Love letters have died out in the age of text messages and emails but they're something everyone really cherishes.
DON'T overspend, especially if you share finances. Though it's fun to indulge one another in lavish gifts, any enjoyment you get out of this will soon be dampened when your bank balance is a little smaller than you'd like. Spend within your means and you'll enjoy the day a lot more without having to worry.
DON'T be unrealistic. Work, children and other activities keep both of your lives busy every other day of the year so be practical about what the two of you can get up to on the day. For example, if you or your partner tend to work late it may be worth delaying your celebrations until you have a day off together. Consider your usual routine and whether your plans would be difficult to squeeze into that.
THE DIFFERENT LEVELS OF VALENTINE'S DAY
More often than not, it's the woman who takes on the burden of organizing a special treat for her partner on Valentine's Day. However, it's important to think of this as an opportunity to show your love rather than another chore. Here are some simple do's and don'ts to ensure your Valentine's Day is particularly romantic. Here we've broken down some simple do's and don'ts to make sure your day of love is particularly swoon worthy.
A NEW ROMANCE
If you're feeling the love with a new romance then Valentine's Day can be a bit of a minefield. If you and your new partner are already an official item then acknowledging the day in a small way is best, but if you're not yet a 'thing' then it can be hard to know what to do.
If you're stuck on how to spend your day together then consider cooking for one another or heading out to a nice pub for a few drinks. At this stage in your relationship it's important not to go overboard and scare them off, so unless you know your partner is expecting a big fuss then play it cool.
If you're still not sure what to buy your other half, then make sure it isn't something that could give the wrong impression. For instance, don't get anything that says 'I love you.' If you haven't said those words yet, this will only set off alarm bells.
Potential gift ideas:
Think of them first
Instead of buying a gift that might be too personal, why not buy something related to your partner's interests, like a cinema pass if they're a big film fan? At this stage in your relationship, your gifts should be similar to what you would give to a close friend. You want to let them know you think of them but not that you spend all day doing so.
Their favorite treat
If your love interest has a soft spot for something that's hard to come across, indulge them by bulk-buying their favorite treat, such as a box of their favorite pick and mix sweets, an armful of their favorite biscuits or even just one item that they love but always struggle to track down. A gift like this shows them that you've been listening all along.
OFFICIALLY AN ITEM
You've been together for a few months, or maybe even a year or two, and things are starting to get serious. At this point you'll probably have said 'I love you' and you may have had serious conversations about your future together. In this scenario you should use Valentine's day as an opportunity to let your partner know how serious you are about your future together.
A dinner date, an evening at the theatre or a cooking class could be the perfect way to spend your day together. Not only does it show your partner that you've put some thought into the day but it also means you get to spend time together doing something you both enjoy. However, if you decide a treat like this isn't enough of a gift in itself then you may be eager to find a present that won't disappoint.
Potential gift ideas:
An electric toothbrush to stay at your place
If you haven't moved in together yet, then a gift like this is a way to make travelling to and from your place easier. You could also opt for a new set of pyjamas, dressing gown or hairdryer. Short on cash? Try clearing out a drawer for them to keep some more permanent things at your place; it' a small gesture that will leave a big impression.
A smaller piece of jewellery
If you're looking for a way to show your special someone that you care, consider getting them a nice piece of jewellery. A nice necklace or bracelet is certain to put a smile on their face, and it will be something they can wear every day! Just make sure that the jewellery comes in its own box so it isn't mistaken fo rone suited to an engagement ring.
COMMITTED TO ONE ANOTHER
Living together, engaged or planning a family; it's clear to everyone that you're head over heels for one another. You no longer need to worry about offending your significant other with overly romantic gestures, which means you can really push the boat out if that's your style. It also means you're at a stage in your relationship where you're able to be truly comfortable in each others presence so there's no real need to worry that you're going to make a misstep.
Potential gift ideas:
Gifts for your home
If your partner is house-proud or just a big fan of interior design then consider getting them a gift to reflect this interest. You could buy a piece of art or a plant, or even the Platinum Dipped Rose & Vase set, which will add interest to any room in your home and serve as a constant reminder of your devotion. If you're looking for something that's a bit more personal then consider getting a favorite photo of the two of you together printed and framed; smaller gifts like these can often be the most treasured.
Spirit your love away
A surprise getaway to a place you've always spoken about visiting together could be the perfect treat. As long as both of you share a love for travelling, this doesn't have to cost the earth. Flights to Europe from the UK can often be found at bargain prices, so this doesn't have to cost the earth.
MARRIED
Being married means you know your partner inside out. You'll know whether their perfect Valentine's day involves a lavish date or getting into pj's and watching a favorite film. Here are some of the ways you can show how much you love them…
Potential gift ideas:
Woo your wife
Valentine's Day is a day of celebration, so why not treat your loved one to some red roses? As the love of your life, you're the only one who has the privilege of buying her those particular flowers. What better way to make this Valentine's Day special than ordering our 24 Karat Gold Dipped Natural Rose. You could even have it delivered to work for a real surprise.
Soak your cares away
As we get older the responsibilities pile up and they begin to take up more and more of our time. As a result we're likely to feel a little frazzled. Take some of the weight off your spouse's shoulders and treat them to a day at the spa. And if your budget is looking a little tight this year? Gift your loved one a coupon for a distraction free bath. During this time you'll promise to keep the children quiet and out of the bathroom whilst they indulge in a little bit of me-time.