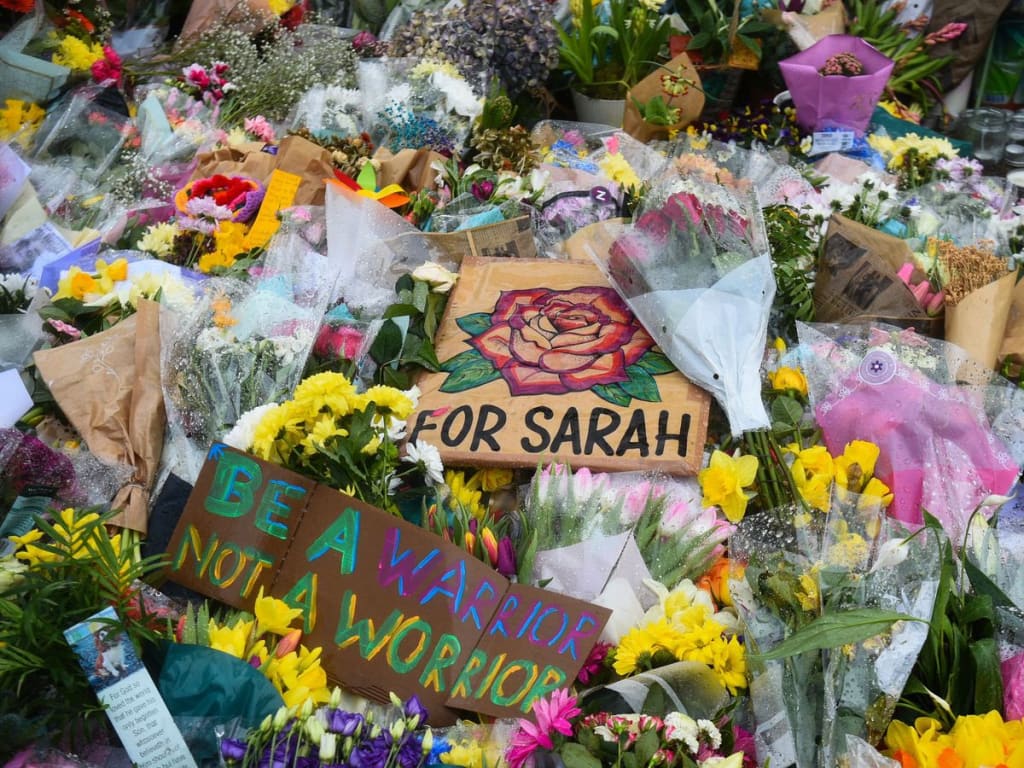 On the third of March 2021, just like millions of women, you left your house. I don't know the details of how your morning went. I don't know if you woke up and grabbed a coffee, or danced around your room listening to your favourite songs. But If you're like me and millions of other women, you were probably looking forward to another day and excited for what it might bring your way. It was a beautiful day, and you were planning to spend some part of it with your loved ones. You chose to wear a green rain jacket, navy blue trousers, turquoise and orange trainers and a white beanie hat, just like the one I and other women would wear on rainy days in London. You had dreams, hopes, and ambition and you were highly loved and important to those who knew you. I don't know how you spent the first part of your day, Sarah, but what I do know is you decided to visit your friend and spend some quality time with them later on. Your parents described you as kind and thoughtful, with the most amazing sense of humour and so I know you must have laughed and joked around with your friend, with no inclination that it will be your last day alive. No inclination that that will be the last time they will you see laugh, and that they will never get to see your bright and beautiful face again. At 9 p.m, you set off on your way home, a time when women wouldn't normally anticipate any impending danger on what would have been the busy streets of London. After speaking to your boyfriend who you planned to meet the next day, on the streets of Clapham, about 15 miles from where I live, you disappeared.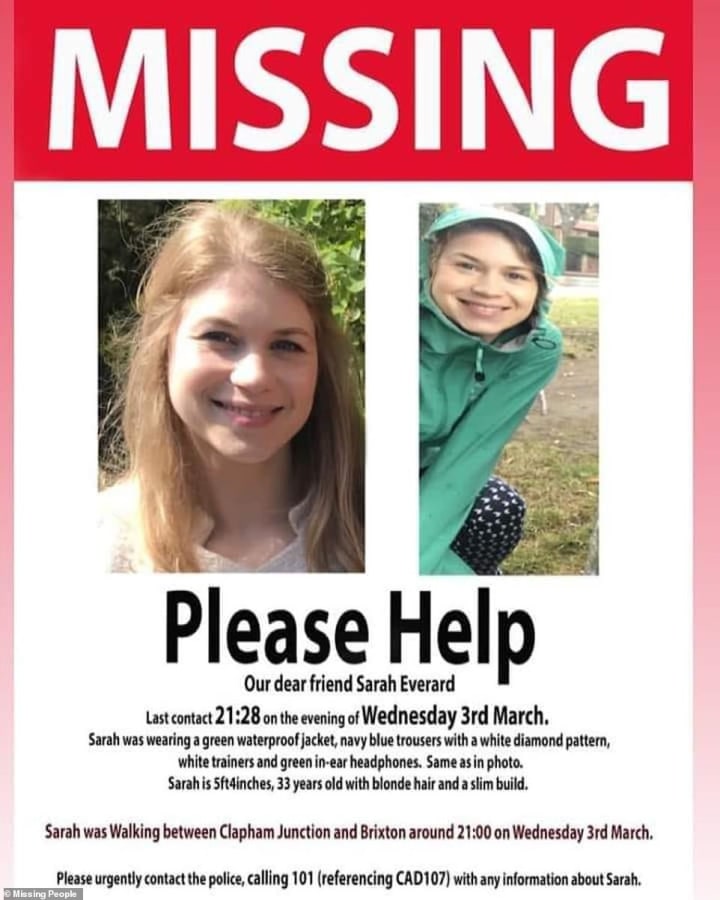 We all went to bed peacefully, we all thought we were safe until we heard the news of your disappearance on the 4th of March. For 6 days everyone searched for you, the whole world prayed for your safety and the whole world couldn't rest. You are like our sister, our mother, our friend and we wanted you to be found safe and sound. We wanted so much to believe that as women in this society, we are safe, we are protected and we are valued. But unfortunately on the 10th of March, you were discovered lifeless, to our sadness, pain and fear of our own safety. Sarah, we love you. Sarah, we appreciate you. Sarah, we value you. Sarah, we are sorry. There are no other words to describe our regrets, other than an apology, that the world that is meant to keep you safe, the world you brightened, the world you contributed to with your smile and diligence, has failed you.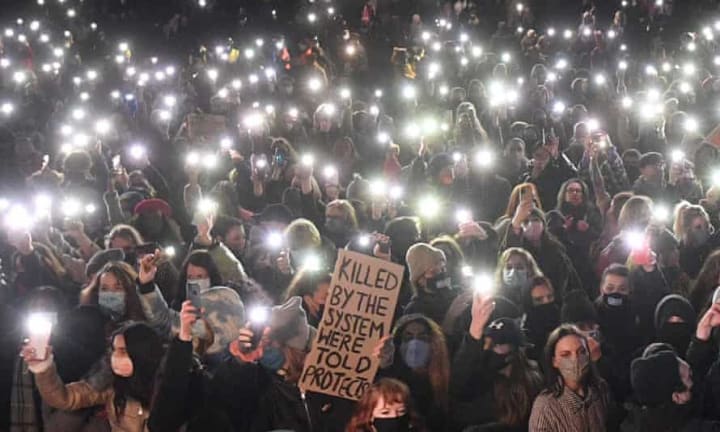 There are no words to describe the shock that we felt when we realised that one of the people arrested in connection to your abduction and murder, is a police officer. A man who swore to protect and serve. A man any of us would have run to and called in times of danger. A wolf in sheep's clothing. Yet he was the man who cut your life short and caused indescribable pain to those who were lucky to know you and love you.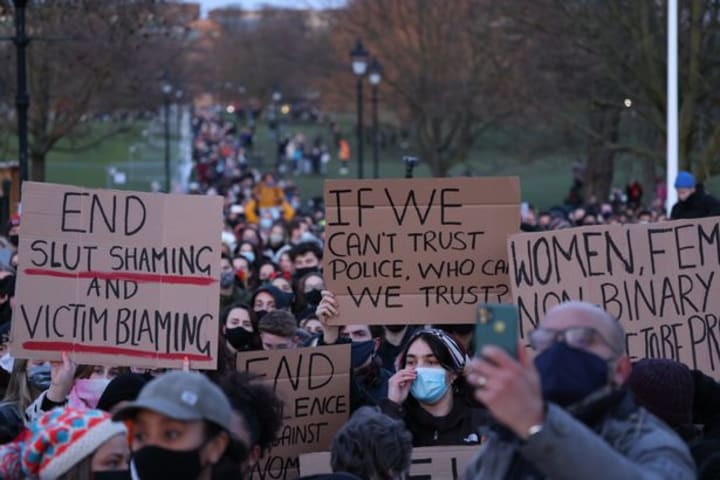 Your death caused a huge uproar, your death ripped through our hearts. We see ourselves in you, we see ourselves in every single step you took on that fateful day, every corner you turned and everything you did. Your death brought attention to the fact that every woman should be allowed to walk on the streets without fear of harassment. Because of you, new laws are now being implemented to protect every woman, both old and young from going through what you went through. There's hope that sexual harassment on the streets even the mildest ones would now become defined crimes. With scrutiny on women's safety, and many men taking accountability, many lives have potentially been saved, now and in the future. The streets might be safer for another woman with dreams, another woman just trying to get home. Vigils took place in many cities in the U.K to protest and fight in solidarity with you.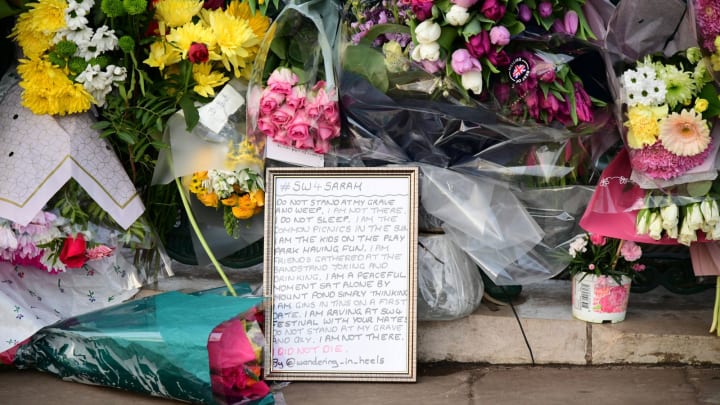 And despite many setbacks and controversy, thousands marched to the parliament on the 14th of March to show that we will not be silenced and we will reclaim the streets, all of which were in your name. You started conversations we've ignored and lighted a fire in our hearts. Sarah, I don't know you personally but your story and its impact will stick with me and millions of other women for life. We love you, we value you and you'll forever be part, of our sister circle.