A Love Letter to You
You, as in person reading this, open up your gift box of love.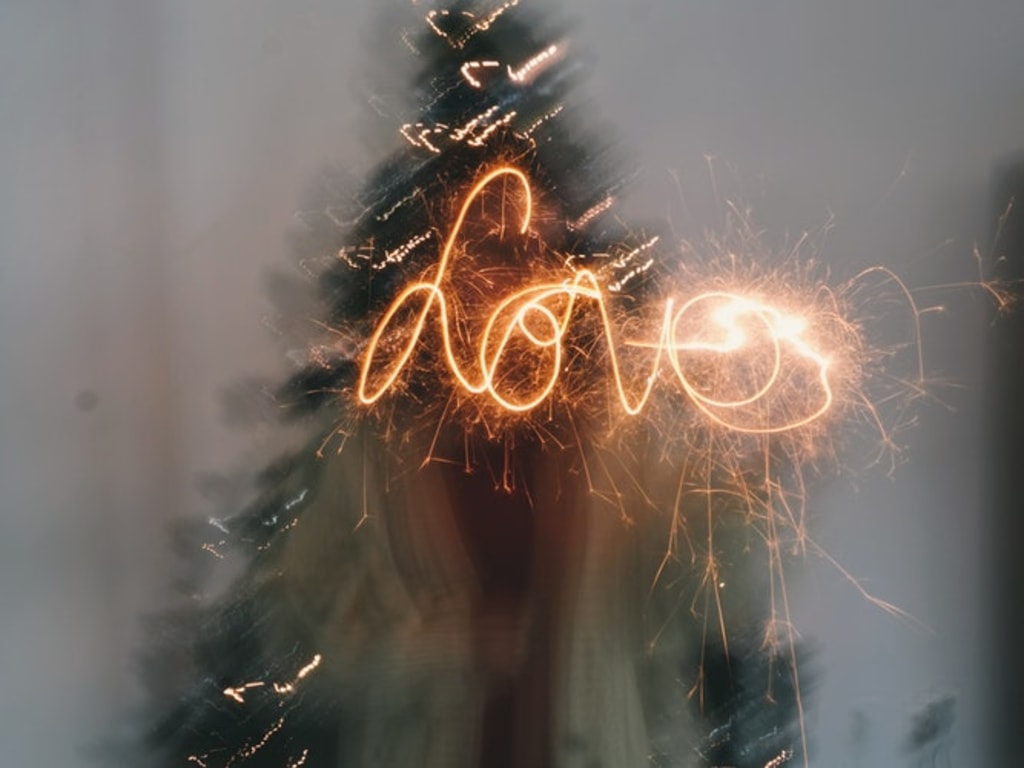 I was taking the green line train to downtown, and I heard a hard hit. I soon came to find out that someone had tripped or fallen in front of the train. There were many witnesses, but for some reason all different stories. Some said she had slipped... some said she fell on purpose.
"She looked depressed, you could tell she was going through somethin," I heard a man state, nodding his head left to right, as I walked down the train platform.
I went to the front to see two people trying to capture the scene with their phones, and a train conductor crying so hard you could see the life drained from her.
What's beautiful in this moment were the strangers who went out of their way to talk to her and tell her it wasn't her fault. She was just doing her job.
As I was waiting for a shuttle bus, I noticed a man who had been on the same bus with me before we took the train. And I had this weird urge to just tell him I loved him. In a platonic way, I just loved him.
Three women were helping out the person next to me with directions, and as I saw their kindness I had this urge in my heart again to tell them that I loved them and we just all need to spread more love.
I was shook over the incident. But I always wanted to use everything I could to create positive meanings from them.
If I could do something for the rest of my life, it would be to just love people. And I didn't think that was possible until a very successful entrepreneur hit me with her words, "Why not? Mother Teresa did that. Ghandi did that."
So I'm not Ghandi. But I want to start now, to just love people.
No matter where I go in the world, I always see one universal: good people. There's a soft loving kindness that emulates from everyone. I've always automatically searched for the good in others, and it's always been easy because it exists in everyone. I see people going out of their heart to help one another, family, friends, people they don't even know, people that have hurt them. There's a beauty, unique value, and light in every soul I am so beyond blessed to encounter. We low-key run this world because of our innate abilities to love each other, work together and communicate. There's so much unknown about how the future of the world will be. But the only thing I'm certain of is that there will always exist good humans with a heart to care for another and that always makes me feel so safe. I'm overflowed with a warm gratitude inside of me for all anyone has ever done for me. All those little things, have compounded and helped me move forward so far in life and get to exactly where I am right now. I just love people, y'all are the shit.
This was my universal love letter to you.
I hope you've received this loving gift package with open arms, and give it forward to the beautiful souls you'll encounter.
If it had been you on that train that had witnessed that event, what would shift inside of you? Maybe your unique soul's path isn't to express more love. Maybe it's to grow at the next level you know deep in your gut you can. Maybe it's to live the wild adventure you want your life to be and travel the world. Maybe it's to give away all that you're blessed to have and find true fulfillment in contribution.
"Someday" clearly never comes sometimes. So instead of banking about that to feel good in the moment, you can make mini steps forward to what you truly want.