A change of Heart
The little wins really do count.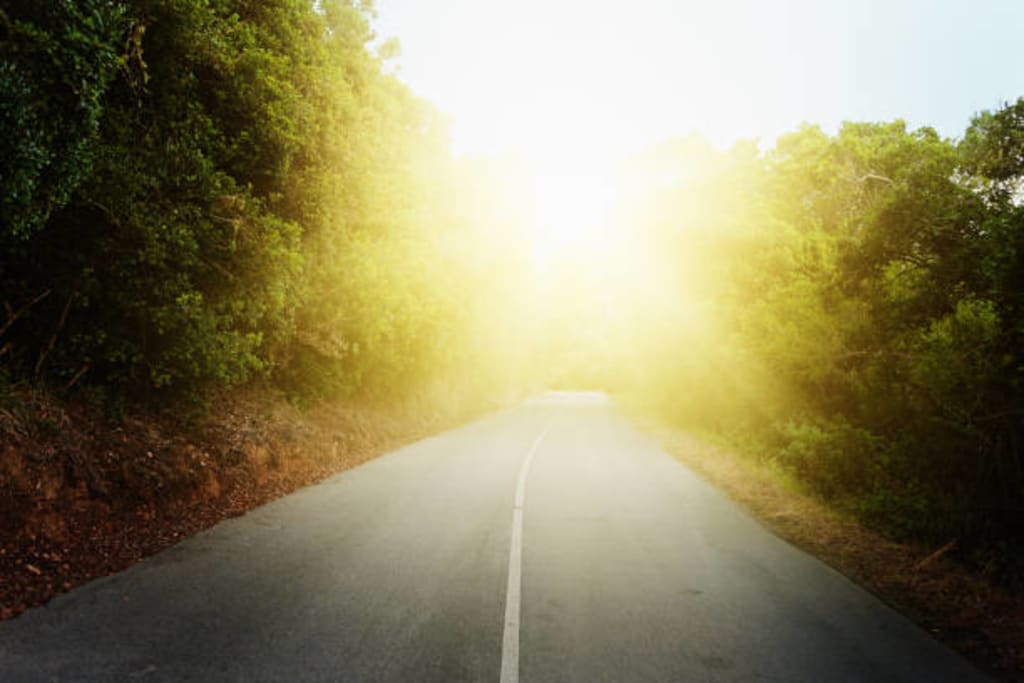 I haven't been on Vocal for about a week although I read your stories and comment on them every day. I'm working on my book, nearing the end. I'm extremely excited about this part because my protagonist finally meets her Antagonist.
My husband came home yesterday after working at our guest ranch for almost the entire month of October. During that time, I established my routine without him finding the freedom to finally immerse myself in what I love to do; which is write.
I'm not sure what happened over the course of that month without him but yesterday, when he began his usual critical rants about this and that, I felt a tingle of a trigger but nothing like I had experienced before. This tingle soon vanished returning me to my peaceful state of being.
In the past, I would have attempted to calm him in an effort to keep the peace. That's me, the Peacemaker. Or it was me. Last night at dinner, our daughter joined us who later pointed out his same old behavior patterns. For the first time, in my heart, I felt as if I didn't care, and neither did she. We both knew he would never change.
Over dinner, I told him about my book which he never asks about. Through his gestures and response, I saw his lack of interest and that's fine, but I continued to tell him about it, I didn't care or feel hurt about his lack of interest in my projects. For the first time in years, this didn't trigger me nor did it diminish my self-esteem. Honestly, I enjoyed watching him squirm.
My daughter began another topic regarding our son and his newfound hobby of woodworking. Again, he sluffed it off. Both my daughter and I agreed if it wasn't about the ranch or what he liked to talk about everything else was unimportant. He also didn't like it when he heard some news from my daughter which meant he couldn't control her situation anymore.
This isn't to say we don't love and respect him but he is who he is. Everyone is how they are too. We learn to love and accept ourselves and the people in our lives, or we chose to walk away.
During his presence here, I've felt a new inner strength that was not there before. I simply don't care anymore about his sarcasm and criticism. It brushes off my shoulders. Within me. I've found a new avenue of peace and I truly believe it's saved me.
Many writers here on Vocal have written about this very topic and it's true. Writing has saved my life.
Once we returned home I politely told him I usually wake up at 4:30 and not to get up because I did. This is the time I work on my book. He seemed satisfied with that. I also insisted we watch my favorite Netflix show I'm hooked on, The Travelers. Usually, he took the reins when it came to what we watched. This all may sound trivial to you but they are big wins for me.
I said I don't care but I do. Only, I've decided not to let his narcissistic personality derail my personal happiness and peace. I'm learning to stand up for myself and this is an incredible win.
Something has changed between us. Months ago we talked of separating but decided not to. Looks like life and work have separated us in its own way. Deep inside of me, I feel okay with it. I think he does too, to some extent.
I will continue to do what brings me a sense of purpose, fulfillment, and joy and I believe he will too. Life goes on. I'm willing to let the reins go and let it lead me to where I need to be.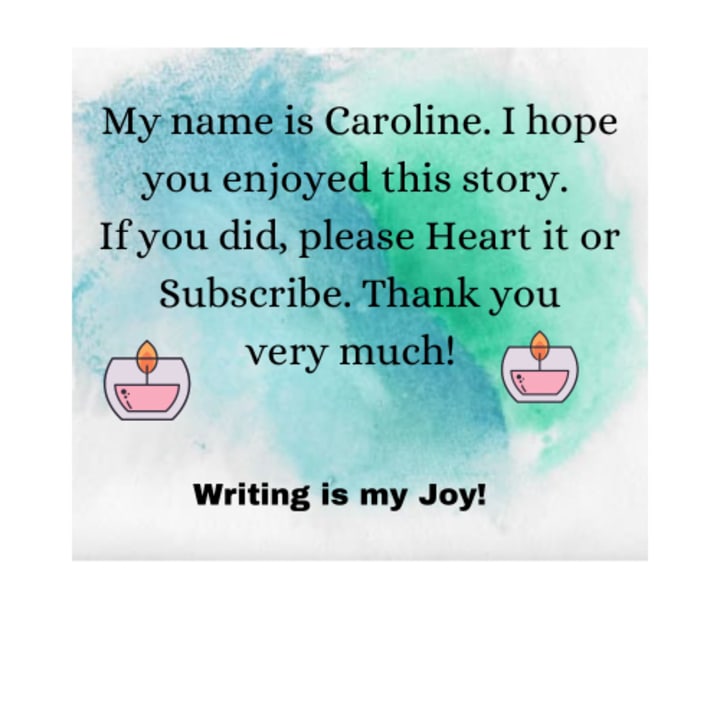 humanity
About the author
Hi there! I'm a fiction writer. Written all my life. Want to inspire if I can. Living on a guest horse ranch in Baja California, Mexico. Married to a Mexican Cowboy!
Website: carolineaguiarauthor.com
Reader insights
Be the first to share your insights about this piece.
Add your insights