Dating: Do's & Don'ts
9 Ways to Seduce a Torontonian Girl
Best Advice on the Internet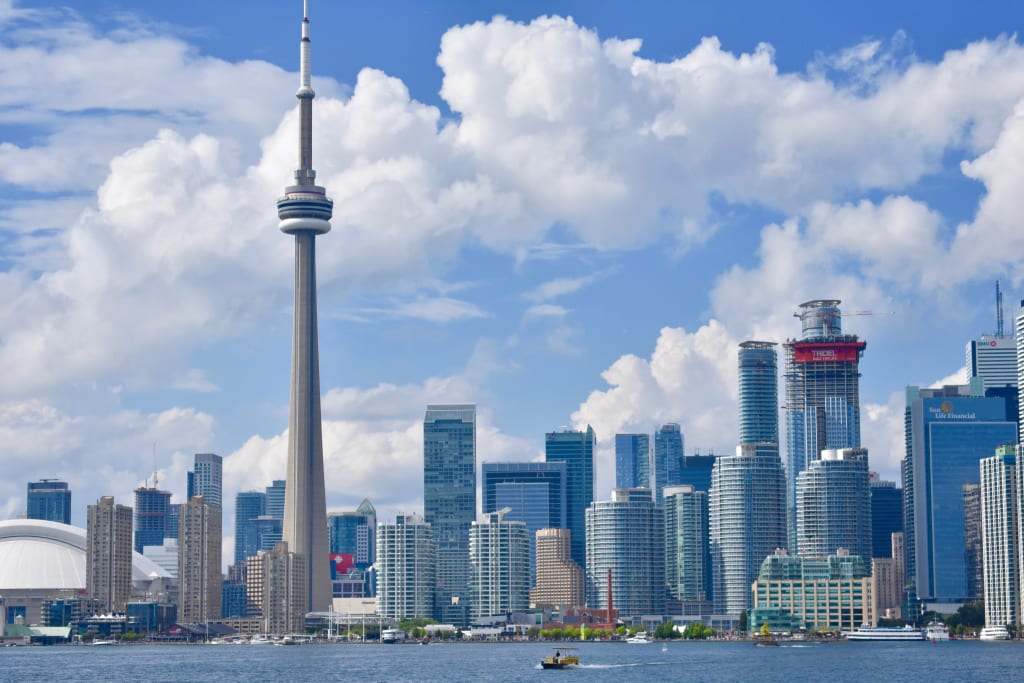 1. Take her on a date to Tim Hortons.
There are rare Canadian girls that can resist that super tasty Tim Hortons coffee, that delicious Double chocolate donut, those yummy Timbits, those toothsome Chocolate glazed donuts, those delectable chocolate chip muffins and those luscious Boston cream donuts. If you pay for all of those, you'll get laid on a second date, guaranteed! And if you allow her to use her Tim Hortons points card while you pay, you might even get laid on a first date!
2. Share a kiss on a TTC subway train.
There's no better place to share a juicy deep tongue kiss than a TTC subway train. It's usually filled with single people who mostly look their own business. But, if you engage in a serious lip lock with your better half you'll get a tone of curious looks on you. Just imagine all those single people, or even those in a poor relationships, who don't get much love on a daily basis. When they see you kissing and caressing your girl on a train, they just ruefully sigh and think to themselves: "I'd like a piece of that..."
3. Have a picnic in High Park.
There's no better place for a picnic than a High Park. There you can have your little blanket, your two lunch boxes, some nice orange juice with a few drops of vodka in it and you can play some ukulele to your sweetheart before you start kissing her wildly. Don't take any notice of passengers, just look at number two on this list.
4. Take her out to the Ribfest
These events are so much fun! There are rare carnivore girls that can resist that 1/2 rack or even full rack of ribs (if she has enough capacity). Those Kentucky ribs, Texas ribs, Alabama ribs in the middle of Canada resonate well with local population, believe me! Next one will be at Canada-Day long weekend, from June 28th 'til July 1st, 2019 at Etobicoke Centennial Park. Over a dozen bands will play on three professional stages and keep the party going with the best in rock, country, blues, jazz, world music, bluegrass, and whatnot. Imagine grabbing your girl's ass while she jumps listening to Neil Young's "Keep on rockin' in the free world."
5. Go to Yonge-Dundas cineplex and watch a movie
There's no better place where you can kiss a girl and grab her boobs than the last row in the Yonge-Dundas cinema. Just imagine all of the cinema focused on a plot of this year's new blockbuster and no one noticing your filthy little actions in the last row. Such a rush, hey? Maybe you can find some dark little corner of the Eaton Centre and do a quicker there? Be imaginative and playful!
6. Take her to an "All you can eat" sushi restaurant.
There's no better place to stuff your and your girl's belly for a reasonable price than an "All you can eat" sushi restaurant. Little piece of advice here. Less is not more. You have to order initially a large sum of food because they are not very keen on bringing food couple times in a row. So order a shit load of sushi right off the bat. And enjoy with your nice beautiful Torontonian girl. You can feed each other small pieces of food and then share a quick little kisses like you both possess a computer science master's degree.
7. Use Tinder, Hinge, and whatnot.
Be creative with your dating app profile. Put a lots of pictures with dogs, cats, golden fish, and iguanas. Canadian girls fall for that shit.
8. Take her to Canada's Wonderland.
Like they say on their website: "From big thrills to small thrills and everything in between, Canada's Wonderland is your go-to destination for thrilling activities and rides." I'm positive your girl will give you a big thrill after the sunset, as a thanks for giving her those thrills during the day, if you know what I mean hehehe. You could definitely expect some double back flips in your bed. Big bunker buster time!
9. Take her to theatre.
And watch some heartbreaking stage play. There are plenty of those in Toronto. She'll get all soft and romantic... a perfect state of mind for you to conquer her. Play your hand smart and you'll be able to score one for the home team with a Torontonian girl.