9 Things Women Want In A Man
What Women Want In Men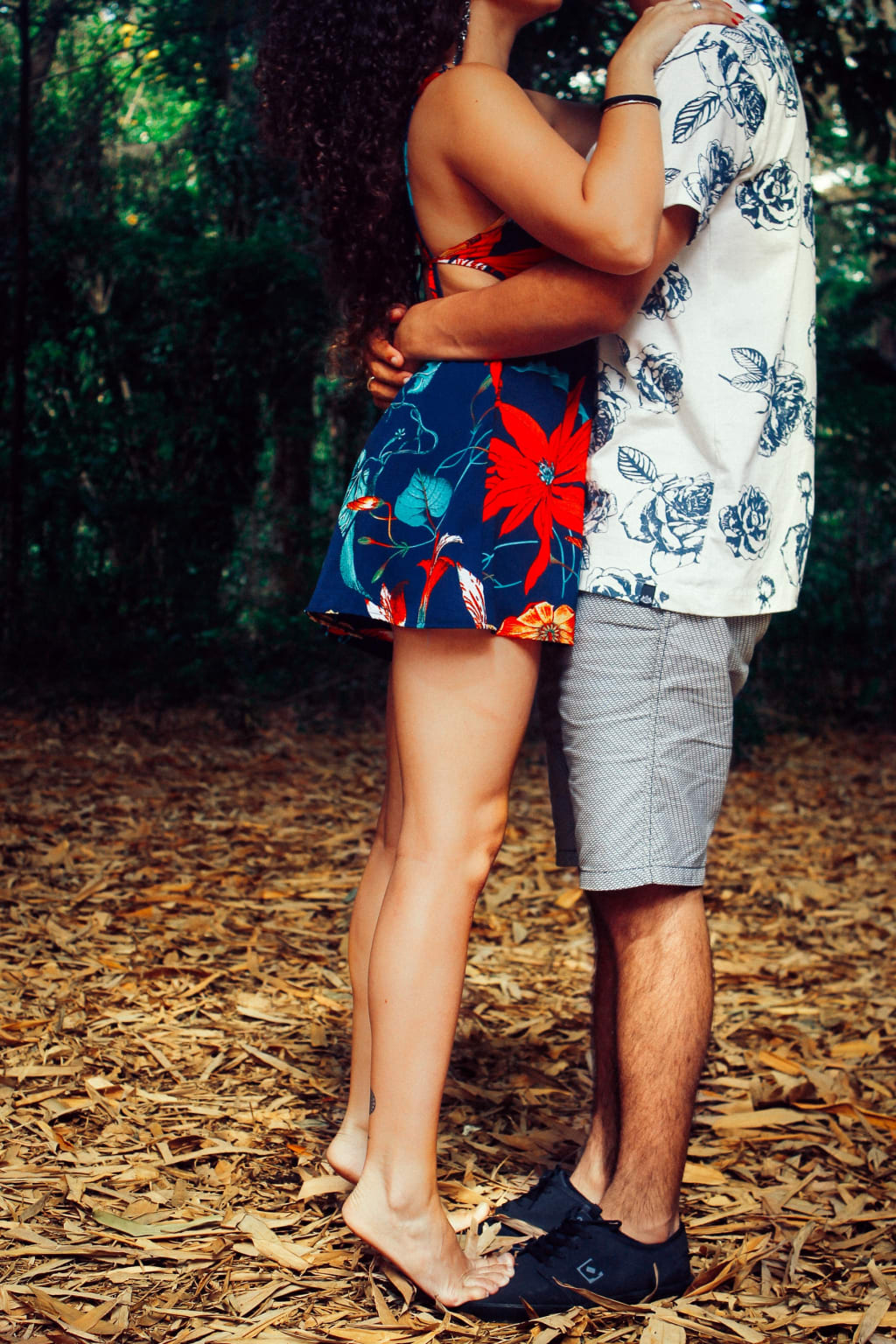 Most people want to find a partner that meets their standards.When looking for a partner, men tend to be much simpler than women. Women tend to be a little more complicated than men.A woman who is genuinely looking for a partner and not a sponsor will have a list of things they look for in a partner.For the ones looking for a sponsor all that will matter is the amount of money that he makes and the amount of money that he is willing to spend on her.
Here are a few important things most women are hoping to get in a partner:
1.Attention
Attention is the one thing that assures a woman that a man is interested in her.It doesn't matter how long they have known each other.This does not mean that women expect to have a man's attention every minute of every day. But they do want to feel cherished and special.And attention is the best way to know that you are valued by a man. Women love the little things that men do to make them feel good and wanted.It doesn't have to cost a thing. This could mean complimenting her smile,noticing when she has changed her hair style,or simply leaving a note in the morning for her when she wakes up.If a man stops giving his woman attention and another man ends up giving this woman the attention she is missing.This could lead this woman into the arms of the man giving her the attention that she needs and craves.
2.Honesty
Honest is something that most women are looking for in a man.Without honesty, there's no way one can build trust. A man hoping to settle down with the woman of his dreams will need to be honest and direct with this woman.A woman who loves and respects herself never wants to play games.This type of woman is never interested in trying to figure out if her man is telling the truth or a lie.Because this can be time wasting and exhausting.Not being able to trust someone can led to alot of sadness and sleepless nights.If one is not honest that can be seen as a sign of selfishness and not caring.Honesty is crucial from day one.
3.Romance
Romance is very important through out any relationship. Often, the romance seems todisappear once men are in a committed relationship.And this is not a good thing.This could be because of hectic lifestyles or simply getting too comfortable in the relationship.Keep the romance alive with a date night atlist once a week. Light a few candles,get a good meal, put on some nice music, or run a bath for the lady in your life.Keep up this routeen and your woman will cherish you always.You will keep things fresh and alive if you remember to keep the romance alive.
4.Intelligence
Intelligence is a quality wanted by most women in a man.Men should never flaunt their intelligence.Flaunting intelligence is very unattractive. A man who is a know it all can be very annoying.As a man being interesting and humble, will make it easier to charm the right woman.Women like to learn from someone special.It will be easy for a woman to ask for help from a man who is humble.
5.Passion
Most women would easily end a relationship because the passion was dead.Every woman wants to feel wanted and this assures them that their man is always attracted to them.A simple thing like a long hug or holding hands keeps the passion alive.Small physical touches like a stroke on the back or a kiss on the neck are important as well and will help keep the passion alive in your relationship.The way a man looks at his woman with adoring eyes keeps the passion burning.
6.Sense of Humor
One of the top traits women look for in a man is a sense of humor.This is also one of the top traits men look for in women.Being funny simply makes one more attractive,and women are always looking for a man who can make them laugh.Even if she is the only one who gets the joke. But it doesn't mean you need to be continually cracking jokes. But being able to laugh at yourself is important. No one wants to be with someone who takes themselves too seriously.Life itself can be too serious.Someone who can make you laugh helps in lifting the chip off ones shoulder every now and then.
7.Independence
Women love a man who can take care of himself.They need a man who is independent and capable. This means making your own decisions, cooking yourself dinner, and paying your rent on time.No woman wants to be like any man's mother.If a man can carry his own weight and his partner's when necessary then that is a sign of an independent man. It is a turnoff when a man is constantly being pushed to do the things that he is supposed to be doing.Women get exhausted with a man who constantly needs motivation, help, advice and is always being pushed to do his duties.
8.Communication
Women tend to talk lot.Some talk more than others depending on their personalities.Women speak approximately 20,000 words a day, which is 13,000 more than most men.But few men do talk more than some women. As a man your partner may know you love her but would appreciate hearing you say it too.Letting her know you think she's hot and telling her she looks beautiful is very important.It lets her know you can see the effort she puts.It makes her feel confident in herself. It's also very important to communicate when you are not happy.It is very frustrating to hear someone say they are "fine" when they are not fine. Women really appreciate men who are great communicators and avoid being passive aggressive behavior in the relationship. Because many men seem to be poor communicators.
9.Attractiveness
Beauty maybe in the eyes of the beholder.Just like men are attracted to good-looking women.Women are attracted to good-looking men.Attractive doesn't mean you are maybe the most handsome man around town. Keeping yourself well groomed,staying in shape, wearing clothes that fit and regularly taking a shower goes a long way.Staying on top of your personal hygiene and taking time to work on your appearance will go a long way.A man who looks after himself even after he gets his woman to commit to him is an asset.
If you are a man wondering what women want in a man you have your answers now.