6 Ways to Find Yourself Again After A Divorce
This is not the end.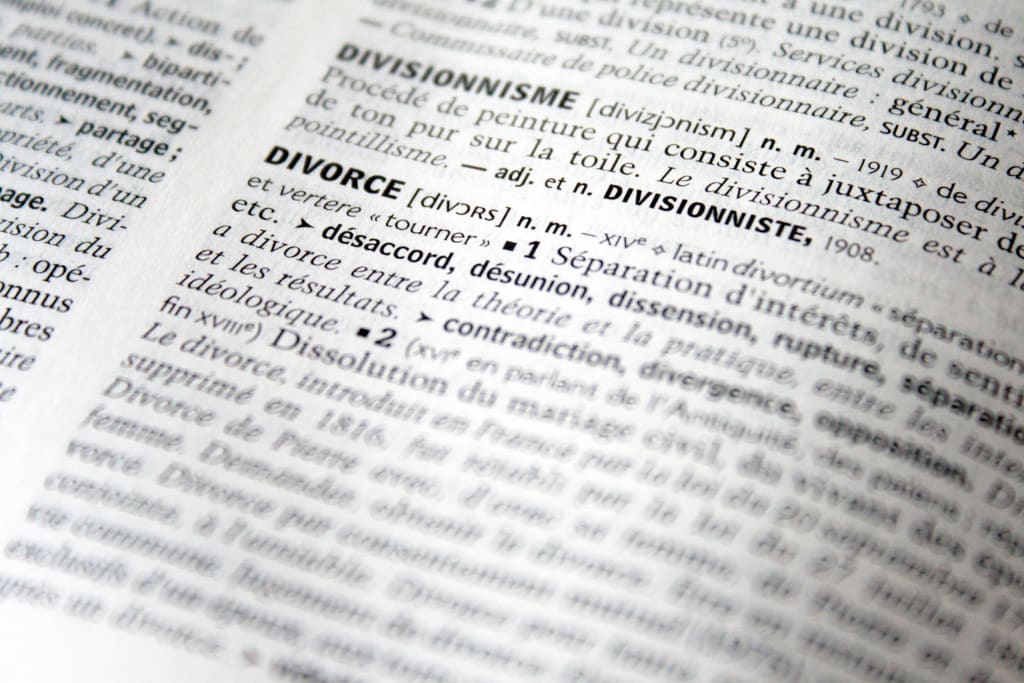 Marriage has a tendency to change who you are. You learn how to be part of a couple, instead of being an individual. The changes aren't always bad, but sometimes they are (especially if you're in the wrong relationship or your marriage turns sour). Once you're divorced or separated, you need to figure out how to be an individual again.
If you were one of those unlucky people to go through a very negative marriage and/or divorce, you may find that it takes you even longer to get back into your old skin again. If you were married to a narcissist and brainwashed, you may need therapy. If you were being abused by your spouse (mentally or physically), you may find that it's hard to love and trust again, even the people who aren't trying to be in a relationship with you.
Therapy is a must if you're unable to find ways to cope on your own with what you've gone through. However, here are some tips that can help you get on the path to being yourself again now that your divorce is over.
Keep A Journal
Writing is an extremely therapeutic thing to do, so keeping a journal can make a huge difference in how you cope with the ending of your marriage. Your journal is the place where you can track your feelings, work through those feelings, make plans for your future, heal from your past, and even get creative. Depending on how your healing goes, you might even want to turn this journal into a memoir.
I wrote poetry to help me deal with leaving my husband and then to help me get through all the pain and brainwashing I went through. Once I was healed, mainly through those words that I wrote, I opted to publish that poetry in the hopes it would help others.
Express Yourself
You are going to be a new person. This new person might be a combination of who you were before your marriage, some of the person you were during, and the new you from after who has learned a whole bunch of new things. Change your look, if you want to. Try a new career. And, when you're ready, get out there and start dating (there's no set rule on how long you need to wait).
Explore Yourself
Get to know yourself again. Be a social butterfly, even if you only do that for a little while. I found it fun to spend some time going out and flirting, doing things I hadn't done in almost a decade. It helped me discover myself again. That social butterfly stage was short-lived, but I had fun while it lasted.
Take A Trip
Much like the main character, played by Diane Lane, in Under The Tuscan Sun, sometimes taking a trip after a divorce can be a real eye-opener. You may find a new place to live or a new love, or maybe you'll just find a new you. It also gives you a chance to just get away and shake off all of the negativity a divorce can bring into your life.
Talk To People You're Close To
This is definitely not the time to shut people out. You are going to need a cheering section that can help pick you up when you're down. Even if your divorce was an easy one, it's still a very difficult thing to go through. Spend time with your friends. Talk to your family.
You'll also learn who your real friends are through this process. Talk to the people who really have your best interest in mind, and let go of the ones who don't.
Talk To Other Divorcees
If you don't have any friends who have been through a divorce, find some. Join a divorcee group on Facebook or look for a meeting in your area where divorced people meet and talk. It can be very cathartic talking to people who have been through what you've been through. The most important thing to remember is that you don't want to close yourself off to the people who can help you be the best you possible.
divorce