6 Traits Of A Charismatic Person
In other words, let me tell you why I love my wife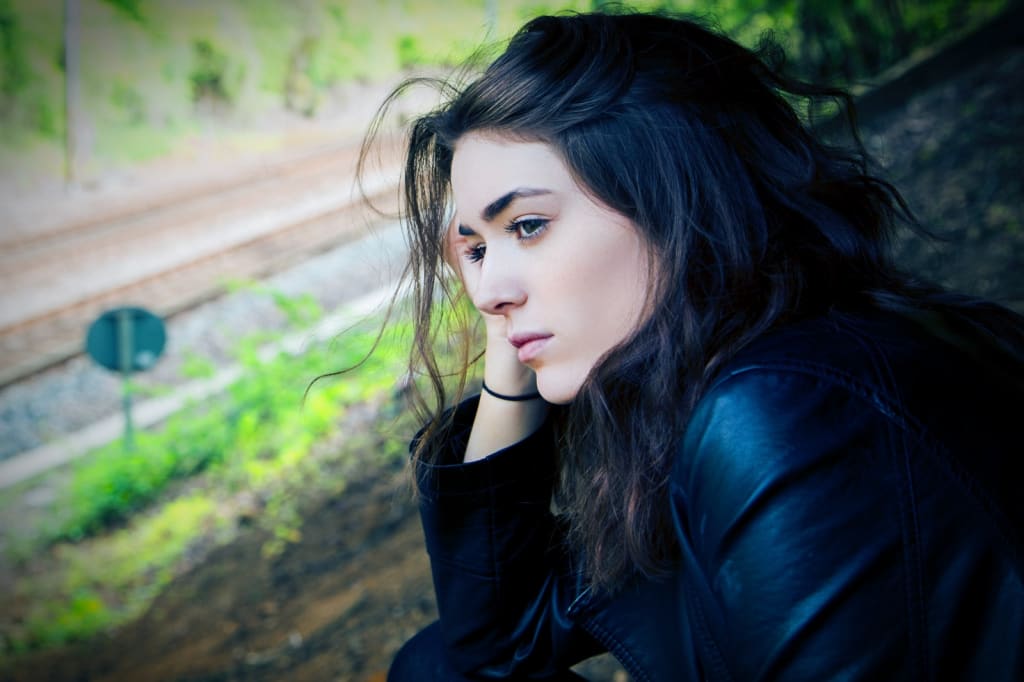 Photo by Kyle Broad on Unsplash
I know very well why I've been attracted to my wife from the day we met.
It's not her beauty or her body, her intelligence, or her skills.
Sure, it's all these things as well. But if I had to sum it up in one word, it is her charisma. To break down what this means, I identified 6 traits that characterize her charismatic personality.
#1 Enthusiasm
Enthusiasm is infectious. People who love what they do are perceived as more attractive and happy. Their enthusiasm is reflected in their passion for life, their work, family and friends, or the little things in life. Positive energy and motivation are two of the most important aspects of enthusiasm and charisma.
My wife is a perfect example of this "infectious" personality trait. She loves the little things just as much as the big ones. She loves what she does. Her job back when she was working and now her time with our kids. She has the purest positive energy I have ever felt.
#2 Assertiveness
At first, this might seem counterintuitive, but a charismatic person is usually assertive.
Assertiveness in communication is a key factor of a charismatic partner, boss, leader, or anything in between.
What this doesn't mean is arrogance or overpowering behavior but rather confident and respectful communication. It's the knowledge of setting limits, asserting your rights, and claiming respect in a natural way. My wife blends assertiveness and serenity to a perfect degree.
#3 Confidence
I said in a previous post, confidence is one of the hardest personality traits to master. I'm still battling with this. On the other hand, my wife is one of the lucky people I would call naturally confident.
My wife takes a stand not because she thinks she's always right, but because she's not afraid to be wrong. That's confidence in a nutshell. Standing behind your beliefs just as much as owning your mistakes.
#4 Knowing how to listen
Although good communication skills are important, knowing how to listen and what facial expressions to convey while listening are two important and underrated skills.
If you are a good listener, your counterpart will feel more comfortable. They will feel valued and accepted. Keeping eye contact while listening underlines your interest and sympathy.
My wife has wonderful eyes and the prettiest smile, but more importantly, she knows how to play with her facial expressions to make me feel understood, valued, and supported. This is why listening is key to our relationship. Much more than talking is.
#5 Emotional intelligence
Charismatic people know how to master emotional intelligence. They know how to "regulate" their mood to appear calm, positive, and approachable. They rarely get overwhelmed by frustrations, fears, and worries.
Charismatic people have a highly developed sense of empathy. They easily establish social connections. Therefore, emotional intelligence is a key factor of charisma and attractiveness.
I get freaked out fairly quickly. I think a lot. Too much most likely. I worry. My wife does too. But she won't let these feelings hinder her in any way. She's on top of her emotions. I admire that. And I try to learn.
#6 Vulnerability
People who try to appear invincible are usually not very accessible. This is because they distance themselves from a core human trait: vulnerability.
If you are vulnerable, it makes you more authentic. There is no reason to impersonate someone you are not. If you stop trying to do this, you no longer have to be afraid of making mistakes, becoming emotional, falling, or failing.
It's her vulnerability that I love most about my wife since she has become a mother. We have had difficult times in our relationship and our parenting journey, but we have both learned to let our vulnerability become a strong point, not a weakness.
The bottom line
These 6 personality traits define my wife's charisma.
Enthusiasm
Assertiveness
Confidence
Knowing how to listen
Emotional intelligence
Vulnerability
Let me close by telling you how my wife's charisma has impacted me with a fitting quote by Robert Breault:
Charisma is not so much getting people to like you as getting people to like themselves when you're around.
The most beautiful thing about a good relationship is seeing your partner's positive impact on you. I notice this every day as I improve in every one of those 6 key attributes. In turn, I feel better about myself. And it never gets old being around my wife.
It would mean the world to me if you joined my writing family on Substack.
Read more:
love
Writer, content creator, designer & linguist. Connect with me: burkr.de/hi