5 Thoughtful Places to Shop for Your Empath on Etsy
It's never been this easy.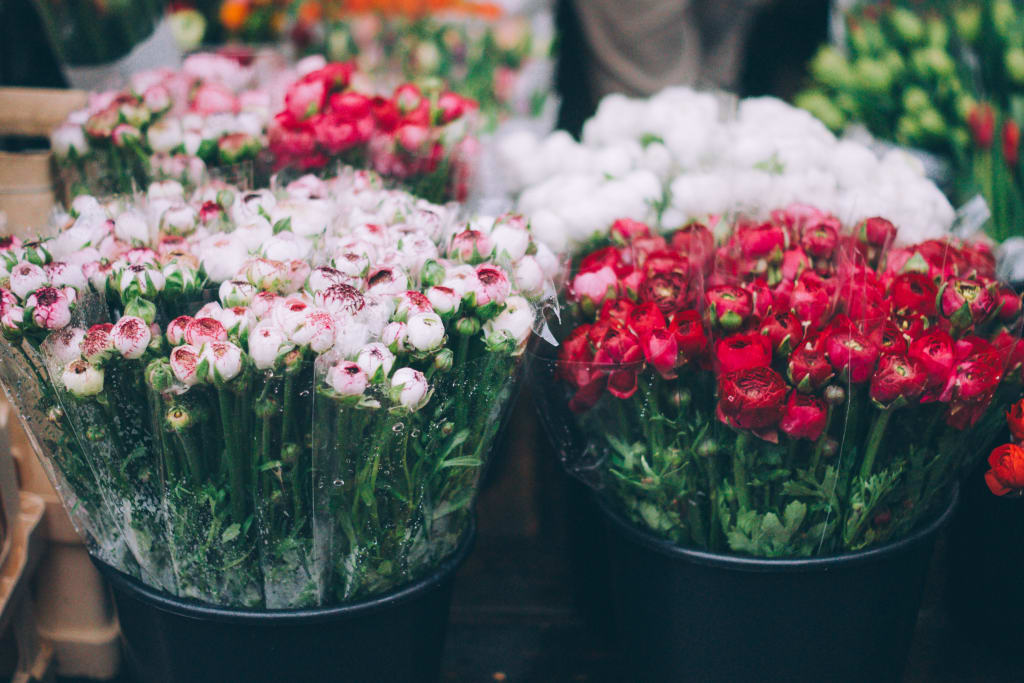 Don't know what to get for someone this Valentine's Day? Or ever? It's true that it's the thought that counts but in this world, with flashing ads and Instagram's top products in our faces constantly, you may need a little help maneuvering through all the stereotypical crap and shallow gifts. After all, you want them to feel they're understood, right? Fear not, we got you covered. From chocolates and accessories to more practical gifts like journals and moisturizer, you'll be sure to bring a smile to your partner's face in no time.
Here are some gifts that keep on giving...
1) ChocnRaw — Long Beach, CA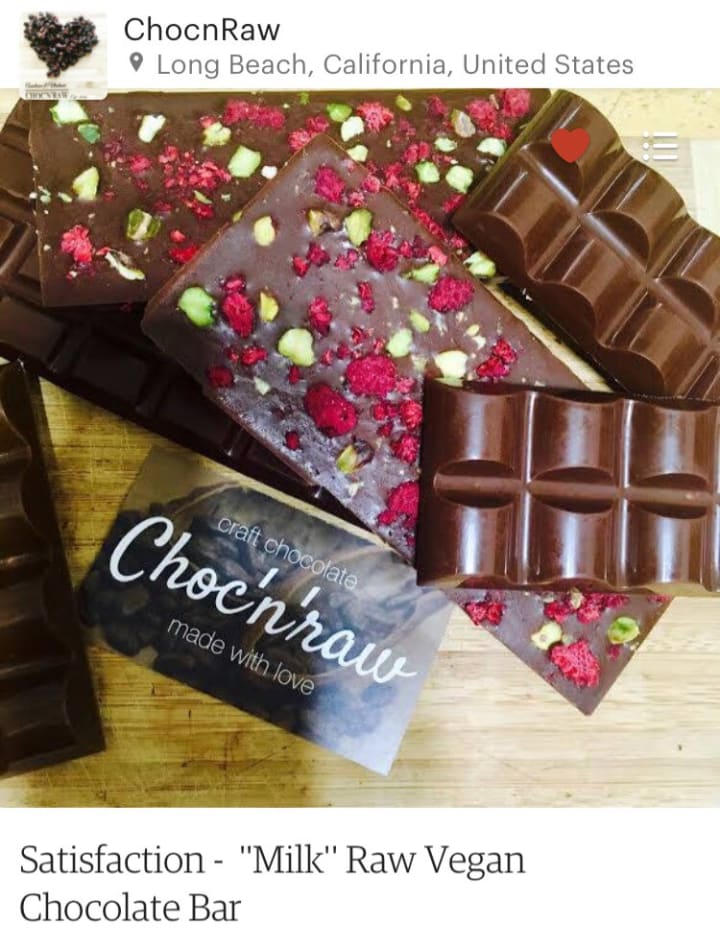 This shop has the most delectable looking chocolates, (we eat with our eyes first) but...check it...it's good for you, too. Whaat?! This chocolate is dairy-free, chock full of antioxidants, and they have sugar-free options that are sweetened naturally with mulberries, mesquite powder, and dried stevia leaves. Note from the owner: "If you can't eat some of the ingredients, just let me know and I can make something special for you." Plus, these chocolates come in flavors such as:
Mint
CardaPineappleCoconut
Walnut
Apple Cinnamon
PinenutsPomegraDates
Cashew and Figs
Pistachio+Raspberry
Chili-Cherry
Vanilla-Cranberry
and finally, Orange+Apricot.
These chocolates are vegan, handmade, and highly rated. What more could you want? Find them here.
2) ChangnoiBags — Chiang Mai, Thailand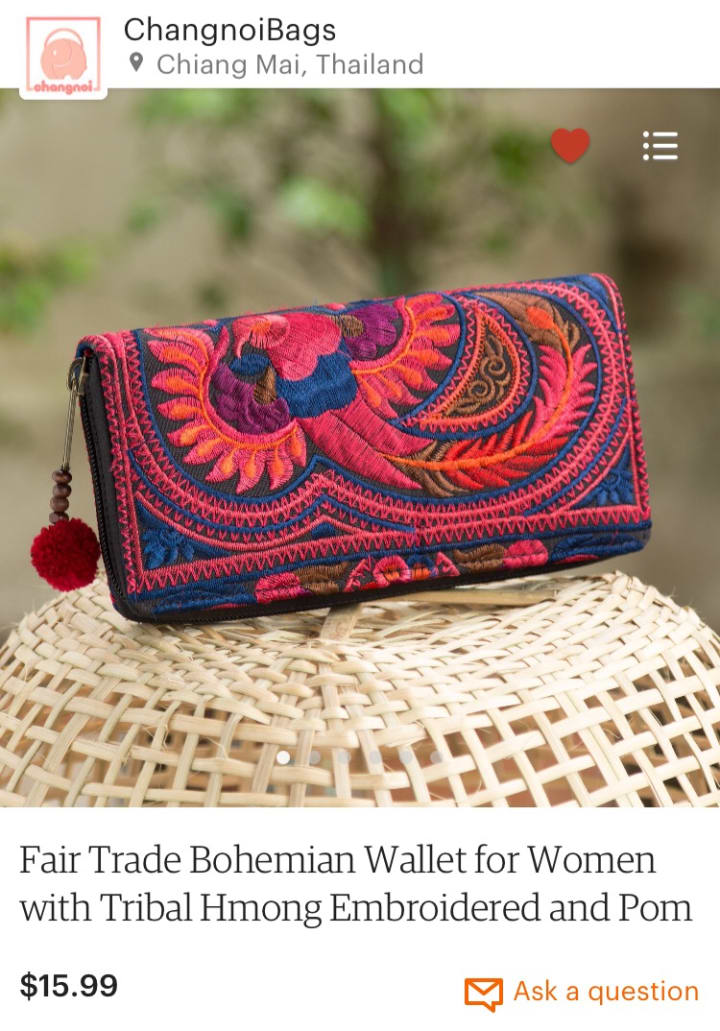 There's a lot of heart to this little shop. Narissara is a young adult with an encouraging story. As a kid, she used to love to draw and now, she's turning that passion into a business that helps her and her family. No two bags are alike. The fabric used is made by individual artisans and embroidery by the Hmong hill tribes in Northern Thailand. In short, these are gorgeous, functional bags at a great price. What's better than that? You're providing income for families! Sounds like an all-around score to me! Here's the link.
3) PassionLilie — New Orleans, LA
This New Orleans, fair-trade based clothing line sells everything from handmade dresses and skirts to accessories that are made with hand woven and hand block printed fabric from India. To quote from their page:
Our mission is to empower artisans across the world by creating dignified employment opportunities that give fair wages and safe and healthy working conditions. We believe that these positive job opportunities lead to sustainable societies and a better world.
The owner his also passionate about the environment and the use of eco dyes, energy and water reduction while producing beautiful products. I'd say they're doing it right. Go ahead, guys! Go ahead.
Find these lovelies here.
4) GodThenCoffeeStudio — Atlanta, GA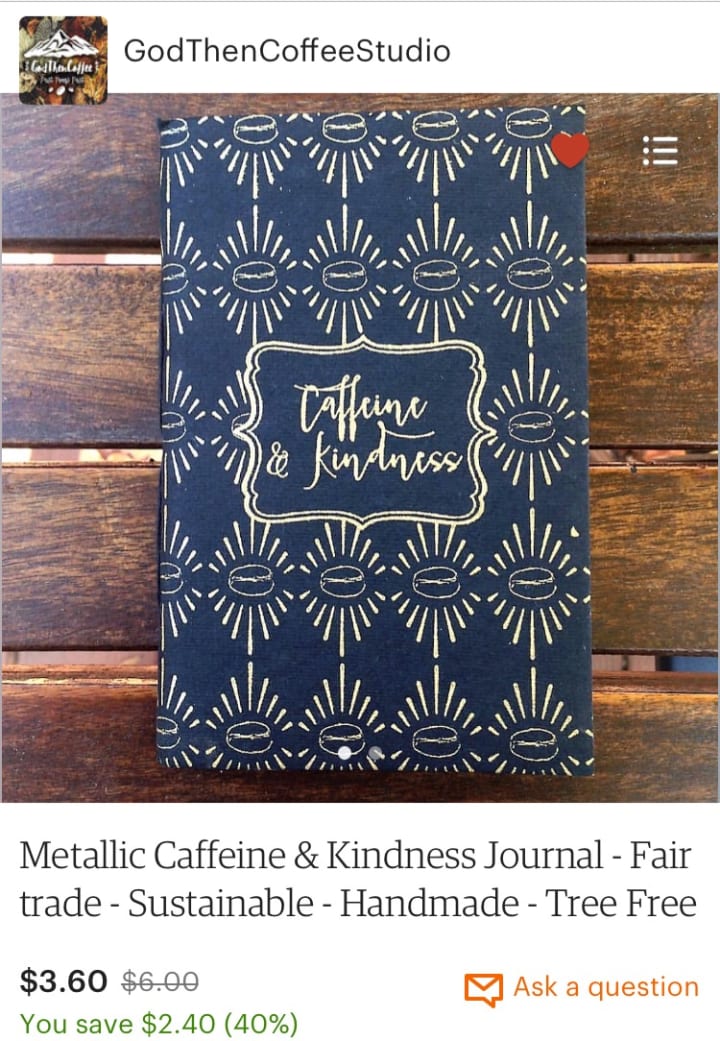 If the first three didn't interest you, maybe this will tickle your fancy. As you can see in the photo above, this journal is handmade from tree-free, sustainable and fair trade materials. These coffee lovers don't stop there, though.
"Our goal is to embrace life with humor and gratitude, enthusiastically serve others, and promote spiritual wellness."
Along with journals, they also sell delightfully funny mugs, (and yes, they have gold) candles, cards, prints, and even tree ornaments. Easily affordable, these gifts promise not to break the bank.
Clickety-click here.
5) Uhurunaturals — Columbus, OH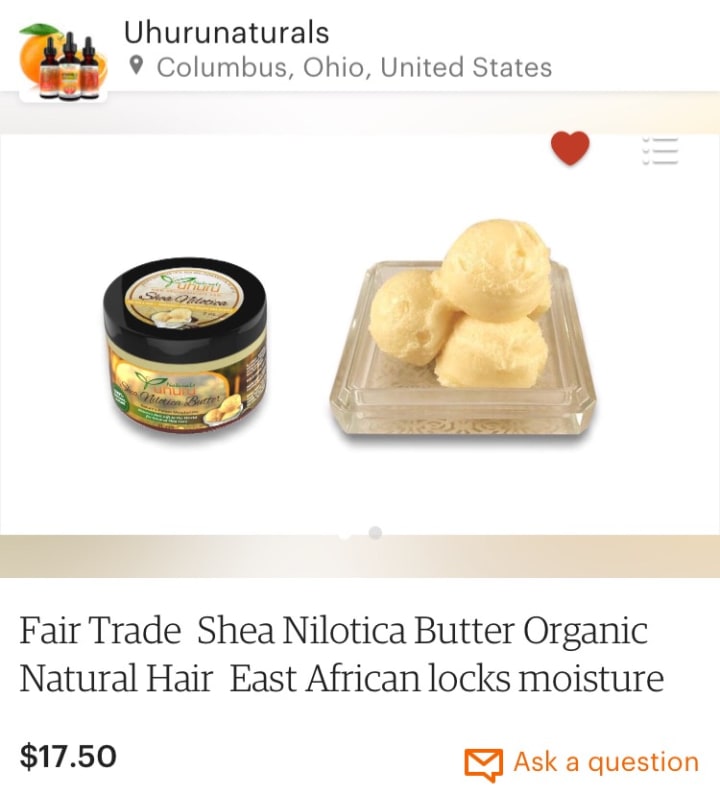 Winter can play some dirty tricks on our skin and nails. Enter this fair trade shea butter. $17.50 may seem like a lot but it's worth its weight in gold.
It all started when the owner got tired of chemically treated hair and decided to start over. Starting out making her own shampoo and conditioner bars, she began learning more and more. So, when a friend suggested she make her own natural products, Uhuru Naturals was born. The shea used in her products is rare in the USA and is called Shea Nilotica. Unlike its West African shea counterpart, East African Shea is "much softer, creamier, and luxurious." It is gentle enough to use on a baby's skin.
Along with shea butters, this creator makes an anti-aging cream and vitamin C serum! At 32, the imminence of winkles is heavy on my mind.
Check it out here.
Feeling inspired? Let us know what products you love to give!
advice
About the author
Progressive Christian, feminist, empath and entrepreneur. I won't be told that one person can't make a difference. I love people, animals, coffee and at times, my thrill issues. I want to highlight love, grace and change. #metoo
Reader insights
Be the first to share your insights about this piece.
Add your insights