Dating: Do's & Don'ts
5 Things You Should Be Doing to Nurture Your Romantic Relationship
AKA How to Have an Argument-free Love Life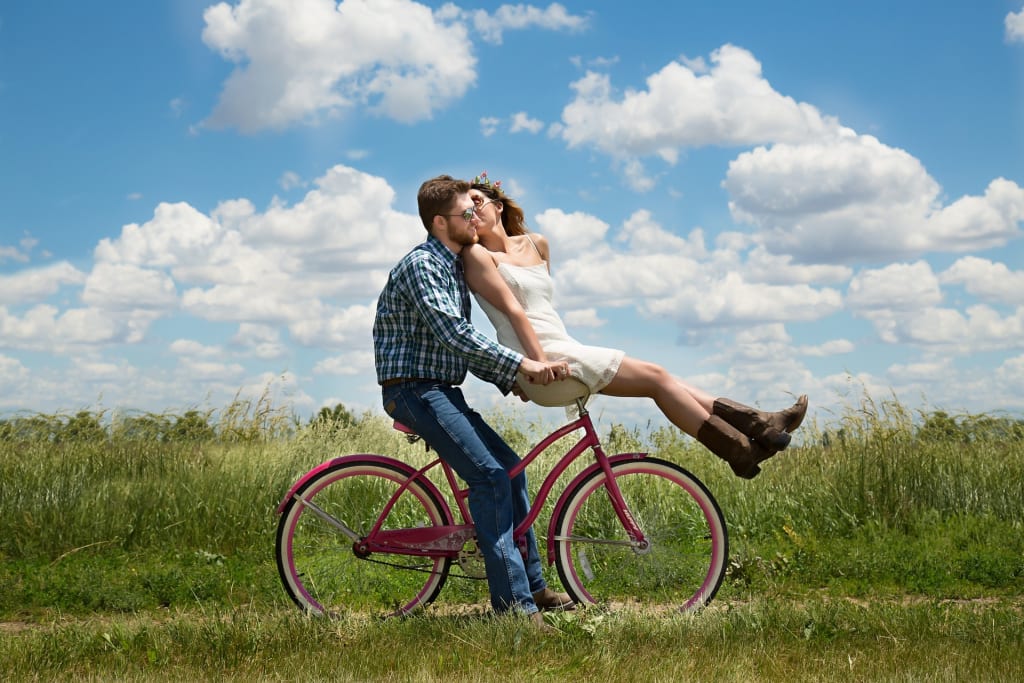 My husband and I have been together for just over two years. Sure, we have our disagreements and get on each other's nerves from time to time, but we've never had any major fights or arguments. With my ex-husband, fights and arguments were a weekly (at minimum) thing that I wasn't allowed to walk away from.
While a lot of our (my current husband and I) ability to have a healthy, argument-free relationship has to do with us as people and the lessons we've learned from our past relationships, anyone can have a better romantic relationship if they put their mind to it. If your significant other is the type that likes to fight and argue, and they don't want to change, it may be time to consider moving on if that's not the type of relationship you want to be a part of.
If you want to nurture your relationship, have less stress between the two of you, and work through the tough times together, here are some things you can do.
Spend quality time together.
When was the last time you and your significant other spent any time together, enjoying the company of one another? I'm talking about the two of you doing things without the kids, without the family, and without your friends—whether it's going for a drive or just having a night out.
If you want a relationship that lasts and stays (at least mostly) happy in all that time, you need to bond with one another. Bonding can only happen when you spend time together. My husband and I do a weekly night of board games, just the two of us.
Don't be afraid to say "I'm sorry" first.
Dale and I don't always agree about things, but we choose not to argue about our disagreements. Not all couples argue. That's a myth, and the only people that say that are those that like to argue. The key to making sure that your disagreements don't lead to arguments is not to be afraid to apologize first.
Even if you don't think you did anything wrong, stop for a moment and take some time to think about the situation. There may be something you could apologize for that could help ease the issue, and may lead your significant other to apologize in turn.
Always choose honesty.
Lying won't get you anywhere. Sure, it might seem to at first, but keeping up a bunch of lies can be hard to do, and it can add more stress to your relationship than what may already be there. When you think you need to lie about something, consider what it is that makes you think that's the best action to take. Take some time to look at both sides of the issue, and then choose honesty.
If your honesty might harm your relationship, it's better to get it out of the way now. Your significant other may be more understanding of the issue if you tell them the truth now instead of letting them find out for themselves later after you've fabricated a lie.
Intimacy is just as important as sex.
Take some time out to hug, kiss, and cuddle. Spend a few minutes each day telling each other how you feel about one another. Share your wishes and dreams. Hold hands.
You don't have to have sex daily, or even once a week, in order to have a healthy love life. You do need to have moments of intimacy as often as possible though!
Take a break!
You need to take a break from each other once in a while too. For my guy and me, it's even more important since we both mainly work out of the house. We have our own offices to take a break in when we need some "me" time.
Even if you both work different schedules, you should take some time for yourself once in a while. That could mean working on a hobby, spending some time out and about with friends, or just doing something alone that you normally do together (like going to see a movie you want to see, but your significant other doesn't want to).
Want to argue less and have a long-lasting relationship? Follow these tips and make sure you say "I love you" at least once a day.