5 Reasons Why my Friend's Family is Opposed to Her Remarrying
Are those reasons valid?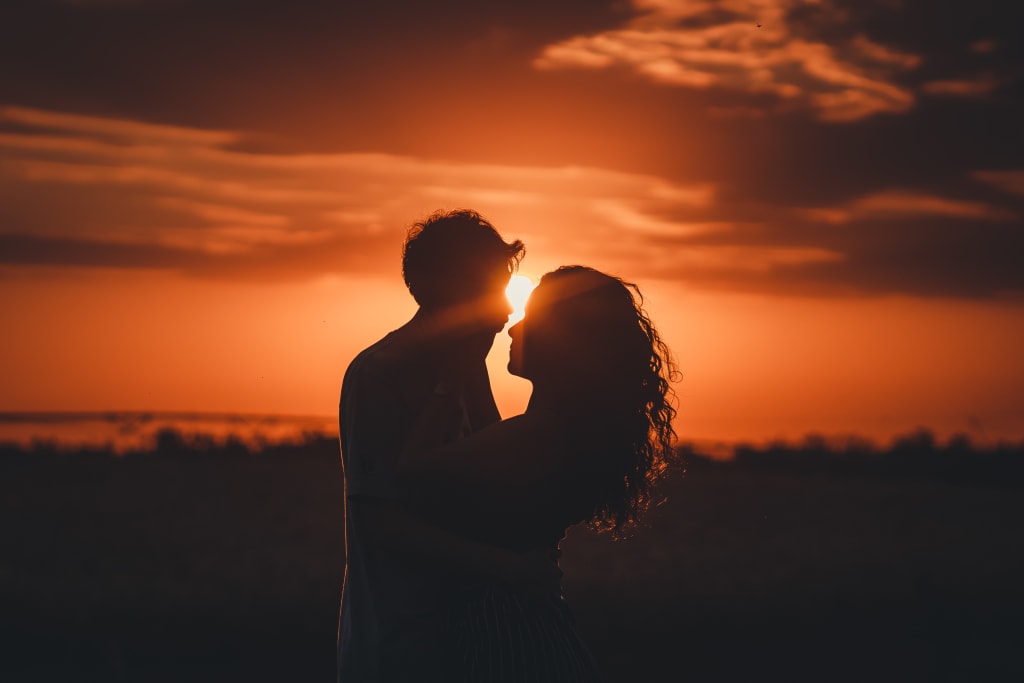 Photo by Gabriel Bastelli from Pexels
My friend Gigi is this gorgeous — vibrant personality — great job, always stylishly outfitted and intimidating on occasion.
That is how she presents herself to the outside world. For the select few who are permitted into Gigi's world, she can be a completely different person….more subdued, insecure, and prone to mood swings.
Of late, she is deeply unhappy and less communicative — mainly because she is at the receiving end of her family's disapproval.
You see, she is someone who believes in second chances but her family does not — - or at least as far as marrying a second time is concerned. Gigi loves her family to death and is loyal to a fault. Perhaps in her case, that is both her most endearing quality and biggest weakness.
So you may wonder why she doesn't go ahead and marry whomever she wants. After all, it's her life, right?
Her response would simply be "Easy for you to say. It is not that simple."
Things can never be 'that simple' when family is involved, can it?
Gigi has been married once before. Her ex had an abusive streak that got so out of hand that she found herself in a waking nightmare. It ended in divorce.
Yes, Gigi went through some tough times through no fault of her own but that didn't mean the desire to have a loving partner and a family died along with her first marriage.
Her fiancé, Marcelo jokes that Gigi literally crash-landed into his life. When she was T-boned by an inattentive teen driver, Marcelo was the first one to arrive on the scene to help. It was literally love at the crash site.
Suffice to say, he followed behind the ambulance that day and patiently waited at the hospital till he got word that the lady was going to be okay.
Then he came back the next day and the next until Gigi was ready to be discharged.
Ever since Marcelo came into her life, I feel Gigi is much more relaxed and her walls are not as fortified as they once were. "He's good for you," I remarked to her once to which she replied with a glowing smile, "I believe so too."
Unfortunately, her parents are vehemently opposed to the idea of her remarrying. She is torn between the love of her life and love for her family.
5 reasons why they are opposed to her remarrying:
1.)They worry that she is setting herself up for potential disappointment and heartbreak by remarrying soon after her divorce.
Even though her divorce was finalized three years ago, her parents are of the opinion that it is too soon for her to be taking such a big step.
2.) They have reservations about Marcelo and think he may be more attracted to her earnings. The fact that he is also several years younger than Gigi has also raised a few eyebrows among the older generation.
3.)Marcelo being from a different culture than her more conservative one is the main point of contention between her and her family members.
4.)They have doubts about whether he has what it takes to have a healthy marriage based on the fact that he comes from a broken family.
5.)They think she is currently in a good place after recovering from the trauma of her previous unhealthy marriage and think remarrying is not worth putting her hard-won mental and emotional health at risk for.
"You don't want to stubbornly disregard the opinions of the people you value most"- William McKenna
On the one hand, her family thinks their objections are valid because they don't want to see Gigi hurt again but on the other hand Gigi believes it is unfair to compare marriage with Marcelo to her first one.
Talk about being caught between a rock and hard place!
"So, how much weight do you place on your parents' opinion when deciding whether to link up for life with the man you love?"- William McKenna
To help arrive at a decision, William McKenna MS in his article published in verilymag.com, suggests asking these 3 questions:
Do your parents have any good reasons for their negative opinions?
Are their complaints something you can live with?
If your parents will make or break you, what does that say about your ability to really be a united couple?
He also adds this as a reminder: "When making a lifelong decision such as marriage, it's important to remember that you are the one who has to live with that decision — not your mom and dad."
The last time we spoke, Gigi and Marcelo had agreed that the best approach is to wait it out in the hopes that her family would eventually come around to accepting Marcelo. Until such a time, they've decided to shelve their wedding plans for now.
marriage
Top writer in This Happened to Me on Medium and avid follower of Thich Nhat Hanh. Yana loves to write about life, relationships, mental health and all things she has a passion for.
Receive stories by Yana Bostongirl in

your feed