5 Reasons Why Marriage Is So Important
The benefits of Marriage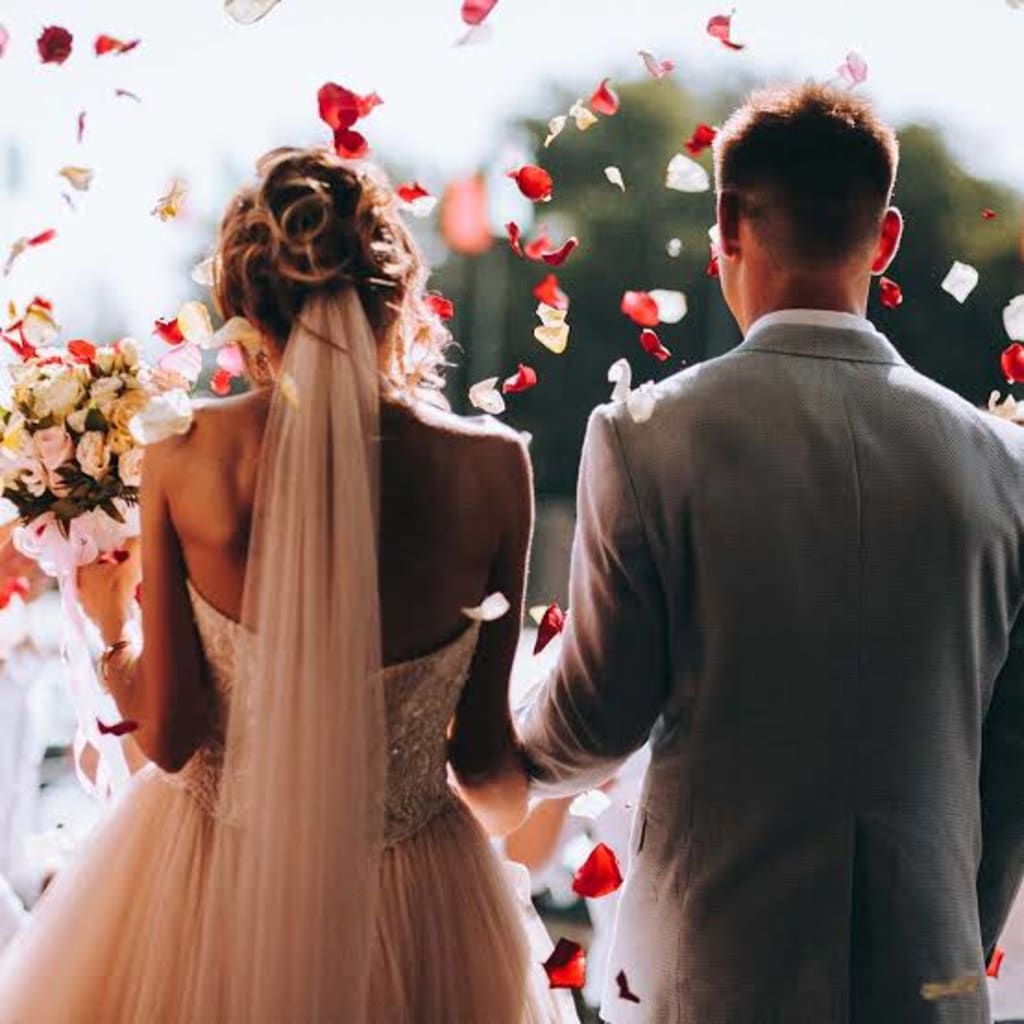 5 Reasons Why Marriage Is So Important
The benefits of Marriage.
Marriage is a legally recognized and socially accepted union, typically between a man and a woman, that is governed by laws, rules, customs, beliefs, and attitudes that outline the partners' obligations and grant status to their offspring. The many fundamental social and personal functions that marriage provides structure for, including sexual gratification and regulation, the division of labor between the sexes, economic production and consumption, and the satisfaction of personal needs for affection, status, and companionship, are what give marriage its universality across different societies and cultures. Procreation, child care, education, socialization, and lineage regulation are perhaps its three most important functions. Marriage has existed in many different forms over the years.
If you are married, you may have learned why marriage is so crucial and encountered some of its benefits. Or perhaps some of you found marriage difficult and are no longer married. But there is still hope. But finding out that marriage can be more amazing than you have ever imagined or even experienced is where that hope begins.
I've been married for a long time and have witnessed both fantastic and extremely difficult things. My wife and I no longer feel lonely thanks to our marriage. Working as a team is more effective for us than working alone. We both have grown as a result of difficulties. As an added bonus, our relationship produced amazing children. All of those things are excellent and fantastic, but I've also learned something much better. I think God made marriage to show us more about who He is and how great He is. And numerous of His marital purposes make this clear. Here are 5 reasons on why marriage is so important.
1. Marriage is spiritual
Marriage is a spiritual and emotional bond in addition to a bodily one.
Marriage is the start of a family and is a lifetime commitment. Additionally, it gives you a chance to develop your selflessness while you take care of your wife and kids. Marriage is a spiritual and emotional bond in addition to a bodily one. Similar to how God and His Church are united, so is this marriage.
2. Unity
A man and a woman "become one" when they are married. Marriage is a unique type of bond. As we face life's obstacles together, it provides us with a life companion and teammate.
3. Purity
Purity is the goal of marriage. Almost every minute, temptation approaches us from all sides. Marriage provides us with the strength to resist temptation by fostering a strong, fulfilling love that both gives to and receives from our spouse on a bodily, emotional, and spiritual level.
4. Parenting
One of life's greatest blessings is having a kid naturally through a marriage or through adoption. Approximately 40% of children growing up nowadays live without a father. That fact has astounding effects. Increases in mental and behavioral illnesses, criminal activities, and drug misuse are all brought on by fatherlessness. But when kids grow up in a happy marriage, they get to witness and experience the long-lasting advantages of a solid family firsthand.
5. Love
Marriage is intended to reflect the unwavering love of our Creator for us. It's a love that will always be there for us and won't ever abandon us. Contentment and joy come after a man and a woman have unconditional love for one another.
ACTIVITY QUESTION
What does the word "marriage" mean to you? Discuss this with us in the comments section.
Subscribe to this page for more interesting article like this, please share this article with your friends and family.
Reader insights
Be the first to share your insights about this piece.
Add your insights