5 Reasons to Marry a Psychologist
"Marriage is not about age; it's about finding the right person." – Sophia Bush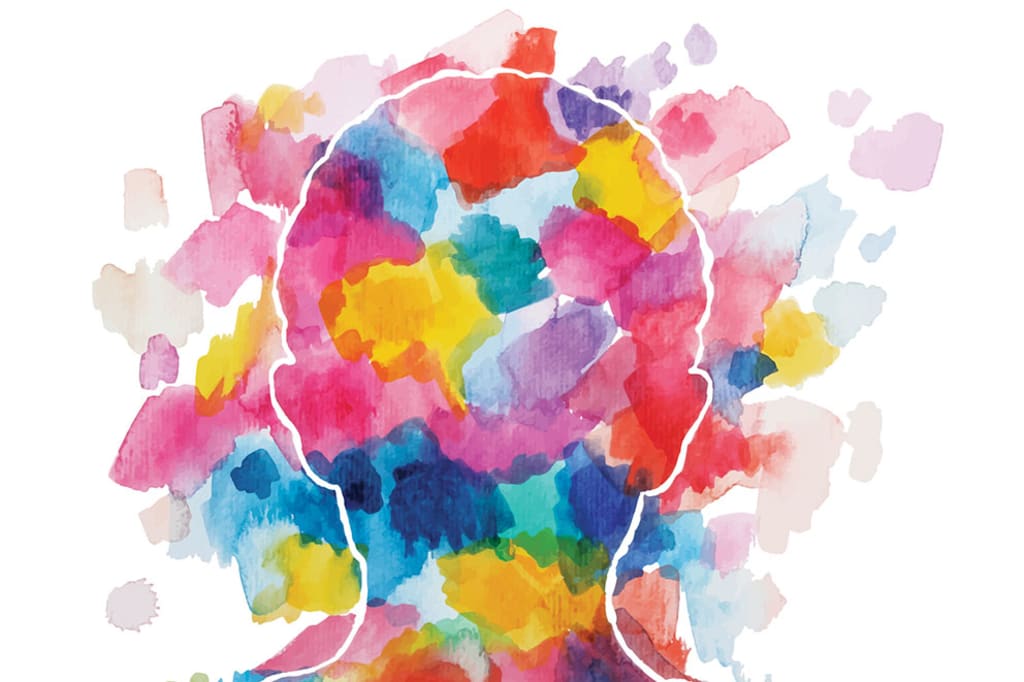 No matter how much you succeed in life, you will always want a person to be by your side. Someone who would be there to applaud on your achievements and failures in life (humor intended), someone who would listen to your rants that sometimes doesn't make any sense at all, someone taking care of you like a baby when you are suffering from fever & throwing tantrums for no reason or perhaps, just be there. Of course, you don't need to get married for all of this, petting an animal will already tick many of the things in the list but just in case if you're thinking for the former option, it's better to choose someone (if you have a choice) who's already aware of human Psyche and its principles. And how good it would be to marry someone who actually has a command over it because of actually studying it as a subject.
Psychology is the discipline of science that involves studying the two important aspects of human personality aka behavior and mind. People who opt this as profession after holding a PhD degree in it are called Psychologists. Though, Psychologists appear to be as same as an average human being, there are certain qualities that really make them only of their kind and since marriage is not an easy deal to make, it's important to at least have a glimpse of the few things about a person that could help you making the right decision. Here are the 5 main reasons that will tell you that why marrying a Psychologist is actually a treat to your life:
1. One Plus One Here Equals to One: Most of us firmly believes that nobody can understand us better than ourselves and many of us have had even wanted to meet our own self for once in a life. Whilst it is possibly impossible to meet your own self, how good it would be to marry someone who understands you like your own self or perhaps, far better than that? Psychologists are best to marry if you intend to consider this as a foremost call because they practice empathy like a prayer. While most of us lack the ability to understand what empathy truly means, we often fail to differentiate it with sympathy. Having an empathetic partner is important because you don't have to give detailed explanations to them and justify answers to their questions like a suspect. They simply understand how the things are being occurred and that makes empathy, a chief quality that makes Psychologists distinctive than others. Empathy, that works like a sacred song to their profession, and one of the foremost rules to Psychologists' therapeutic techniques, is when found in a spouse then sharing things become effortless. Skills like active listening, and reflection that helps a client to share their repressed beliefs, having someone like them as a spouse for the rest of your life is definitely a shot to hit for.
2. A Seraph in Disguise: Getting a life partner who would patiently listen to you before reacting to anything is a dream of all. Marrying a Psychologist gives you another perk because they possess seraphic virtues in terms of tolerance, acceptance, and open-mindedness. They would resist to give advises and encourage to make the other person utter and listen to what he has to say. Moreover, they also own diagnostic capabilities through which the conflicts are tried to be solved by taking into account and cracking the befalling discrepancies between the solution and the contradictory behavior towards the desired solution. Not only this, but they have an expertise over proposing promising resolutions and ideas to the obstacles. Hence, they can always easily come up with new keys to the doors of complications to make their way out.
3. Cheerer of Parameters: One of our biggest desires include to be surrounded by people that are neither too clingy nor too liberated. They just know the appropriate boundaries and are completely aware of the mien of personal space. Most of us value our personal space to the extent that we feel discomfort, anger, or anxiety when that space is encroached. And of course, considering how a person views somebody else's personal space are indicators of how the two people view their relationship. Well, Psychologists here too, win the battle as they are absolutely mindful about the individuality of a person. They are fully conscious about how the other person is different from them in accordance with their needs, goals, rights and responsibilities so there's always a welcome to difference in opinions, sense of one's own privacy, and ups & downs of the relationship.
4. Secret-Keepers: A Secret Keeper is a person chosen to keep something surreptitious about or of a person by means of the Fidelio's Charm: the secret is kept in their very soul. This makes another most fascinating quality about Psychologists that ultimately becomes yet one of the biggest lotteries for a person that plans to marry them, that they are extremely trustworthy and non-judgmental. The idea of ascertaining confidentiality is always running in their veins. They make sure that whatever is being shared with them is never disclosed in front of another and is only heard with unconditional positive regard, empathy and congruence. This gives us openness to even rely upon them by having a total faith and trust on them for listening and understanding us.
5. Best Friends Forever: Only once in life, one does find a true best friend that can always be counted on in hard times, someone you can lean on. Marrying a Psychologist too, seems like having to live with your best friend for the entire life. As they are the followers of a profession that demands authoritative style rather than authoritarian, a lot of them become non-autocratic as an individual too, due to which the relationship never appears to be a cat and mouse fight where one tries to be the dominating figure. With time, this relationship becomes so strong that, they need nobody else except each other. People as Practitioners of Psychology, they want to live in harmony where love is the only reason for paying attention to each other. They think of marriage as more of a relationship that comprises of hearing and understanding each other rather than imposing. And with such demeanor, the relationship grow into more like a friendship that never goes out of style.
At last, marrying a Psychologist that does not necessarily have to be the PhD or a practitioner though, even a person that has studied Psychology as a subject (Pun intended) could never be a decision worth regretting ever!