5 Reasons Engaged Couples Should Sign a Prenup Before Marriage
To sign or not to sign—that is the question.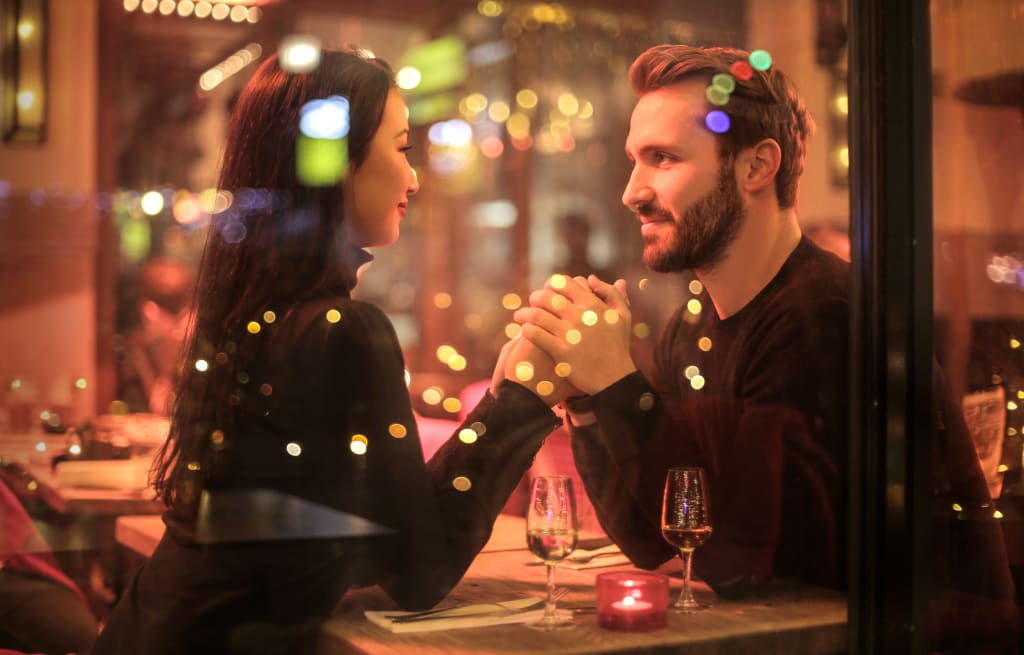 When the engagement buzz wears off, you will be left contemplating about all those boxes that need to be checked off before the big day. This is the time for a future husband and wife to sit down and have a talk about whether or not they should get a prenup. Sure, it's far less romantic than choosing your honeymoon dream destination, but it's definitely more important. Having that in mind, here are some reasons why you should sign the agreement as well as some dos and don'ts you should be aware of.
1. It's not your first marriage.
Whether or not you signed the prenup the first time you tied a knot, I seriously advocate that you do this before saying "I do" the second time around. Prenups bring many benefits to couples who come into the marriage with children and also to older couples since it's more likely that they will have more assets. The line of inheritance is also one of the key points that are covered by a prenup. Both sides will want to make sure their family members feel secure. Having a financial plan in case of death is something worth considering and it's also one of the advantages of a prenuptial agreement.
2. One person is wealthier than the other.
If you bring more assets into the marriage than your spouse, then signing the prenup is something you should definitely take into consideration. Sure, you are in the "what's mine it's yours" mood now, but would you feel the same if the road got rocky at some point in the future? I doubt it. This is why you should lay out which assets will be shared and which will remain individual property. If you want to simplify things, keep the bank accounts separate and real estate under your own names.
3. Hire a lawyer to protect your assets.
They say prevention is better than cure. As much as it seems unnecessary to worry about the division of assets which you haven't even merged yet, trust me, now is the time to do it. Majority of people don't have a clue about their state's marriage laws, so in order to do things right, it's best to hire an attorney. Look for lawyers who specialize in prenups like Doolan Wagner Family Lawyers that will help you protect your assets. Finding a lawyer who not only understands you but advises you to will make the whole process less stressful. This way, you can relax and focus on other things you have on your pre-wedding to-do list.
4. Avoid marrying into debt.
Here you are, head over heels, marrying the love of your life. You have embraced all their virtues and flaws, but still, you don't want to be the one paying for their financial messiness. A prenuptial agreement is a great way to protect yourself from marrying into debt. It will keep your credit histories separate which is good because this way you'll have one good credit history in case of financial troubles.
5. Prenup gives you a sense of security.
Maybe you'll live happily ever after. Maybe you'll never have financial difficulties. Maybe you'll grow old together and raise your grandchildren. That's a lot of maybes that bring a sense of insecurity into the marriage. A prenup is a great way to divorce-proof your marriage and make sure that even if you go your separate ways someday, it happens as smoothly as possible. A prenup limits expectations and prevents surprises during the process of divorce or separation. It's undoubtedly a safety net every marriage needs.
The common misconception is that prenups are reserved for the rich and famous or those who are getting married for the second or third time. Whether you fear the divorce or you are looking for ways to protect your assets, prenups have become the main source of protection in these cases. However, it certainly shouldn't be a last-minute decision. Both you and your spouse should put a lot of thought into it without jumping to conclusions. Hopefully, these pro-prenup reasons will help you realize the importance of it and make your sailing through marital waters a wonderful and carefree experience.
marriage

Leila Dorari
Leila Dorari is a self-improvement enthusiast from Sydney. She is spreading the word about the different challenges one can take in order to upgrade their life. In her spare time, she is hiking with her furry four-legged friend.
See all posts by Leila Dorari →