In 2010, the Centers for Disease Control and Prevention (CDC) began a study about intimate partner violence (IPV). This study is called the Intimate Partner and Sexual Violence Survey (NISVS), in which researchers found that about 1 in 4 female respondents and 1 in 10 male respondents reported having experienced intimate partner violence in their lifetime. What is intimate partner violence? If you've ever heard of domestic violence (DV), that is intimate partner violence that occurs within a household or family. Intimate partner violence is when a person is being physically, sexually, verbally, or emotionally abused by a current or former romantic partner. Intimate partner violence is a serious public health concern, as its prevalence is alarming. Abusive behaviors between romantic partners are often overlooked or viewed as a social norm. Many may see someone being victimized by their partner but are hesitant to intervene. There is a lot of misinformation and misconceptions about intimate partner violence, and there are a few that will be highlighted in this article.
Myth #1: Women are always the victims and men are always the perpetrators
The truth is, anyone can become a victim of intimate partner violence and/or domestic violence regardless of gender identity/expression, age, sexuality, or race/ethnicity. Likewise, anyone can be an abuser. This means that the reverse of this common misconception, women abusing men, definitely can and does occur. Although men can be victimized by a partner, women have a disproportionately higher incidence of victimization. However, looking deeper into the issue will bring up two distinct social norms that have lead to this misconception: violence against women and men being "too masculine" to be a victim.
Violence against women will always be normalized and even acceptable in a patriarchal society. You may be thinking that a man hitting his wife is typically frowned upon, and you are correct. However, that is only a surface-level, moralistic concern. When you look at the mainstream media that is consumed by hundreds of millions of people, our unspoken social norms, the messages we send to our young people, the laws we abide by, and the people who write them, you'll see that not only does our society devalue women, but it is abusive towards women as well.
The #MeToo movement gave countless numbers of women the chance to speak out about their abuse. The whole point of the trending hashtag was to prove how incredibly common it is for women to become victims of sexual violence, that it's a twisted sort of right of passage or hallmark of womanhood. So many women came forward with allegations of sexual abuse from prominent members of society, and it was met with mostly backlash. People often wonder why perpetrators of violence against women get little to no repercussions for their heinous actions, and the answer is that our laws and justice system are run by a lot of men who have abused women in their lifetime in some way. The very fabric of our society is woven with the threads of violence towards women.
Our patriarchal society teaches boys from a young age that their masculinity is dependant upon the maltreatment of women and a man's dominance in the world. Male victims of abuse of any kind are discouraged from even seeking help for the residual trauma of their experience because of a deeply rooted sense of shame. Boys and men are told that they cannot possibly be a man and a victim too because victimhood means that someone else had dominance over them. This can be quite paradoxical and harmful for male survivors who are struggling with being a victim of violence of any kind, as our society views it as extreme weakness and emasculating; especially when a man is the victim of a woman. In short, patriarchal societies screw everyone.
Myth #2: Only heterosexual people experience intimate partner violence
As I mentioned earlier in this article, anyone can be a victim or perpetrator of IPV/DV. This myth erases the experiences of queer people in non-heterosexual relationships. According to the CDC, people in the LGBTQ community experience equal or higher rates of intimate partner violence than heterosexuals. The NISVS shows that 44% of lesbian respondents, 61% of bisexual women respondents, and 35% of heterosexual women respondents to the survey reported IPV in their lifetime. Similarly, 26% of gay men, 37% of bisexual men, and 29% of heterosexual men reported experiencing IPV.
It is actually quite sexist and homophobic to believe that same-sex couples do not experience IPV. According to UCLA Law School's Williams Institute, most studies have found that there is a lifetime prevalence of IPV for the LGBTQ community that is about the same or higher than heterosexuals. LGBTQ people also report difficulties finding help that is unique to their needs. In general, members of the LGBTQ community face higher levels of violence than heterosexuals, and intimate partner violence is no different.
Myth #3: People who stay with an abusive partner are weak
There is no direct way to refute this claim, as "weakness" is subjective. However, it is frequently underestimated how difficult it is for victims of IPV/DV to leave their abusive situation. Remember, this is a relationship that they are in with their abuser, and in the case of domestic violence, they share the same household on top of that. It's easy for an onlooker to judge and give hypotheticals such as "If that were me I'd leave right away". This common statement is only hypothetical if you've never been in that situation, therefore it offers no help to the victim. It takes victims on average about seven times before leaving an abusive relationship for good. Some obstacles* to leaving for good could be that the victim has no means to support themself without their abuser, they have children with their abuser, they are in denial about their abuse, they are disabled and need the abuser to continue to care for their needs, or their abuser threatens to serious harm or kill them if they leave. These are just some examples of the many reasons why someone would stay or return to their abuser.
It is often said that victims of abuse are generally safer with their abuser than if they try to leave. Abusers are often known to hunt down their victims and seriously injure them or even try to murder them (some succeed). The overall biggest obstacle to leaving an abusive situation is the lack of outside help; whether it is money, food, clothing, emotional support, or protection. Some people end up leaving with only the clothes on their back because that was the most opportune moment to run away. In most cases, victims of domestic violence cannot pack a bag and go because that will be too suspicious and they don't want to get caught running away. When victims flee to a DV shelter, their privacy and protection are integral to keeping them safe. Then there is the possible physical and definite extreme psychological damage that needs to be addressed. So, tell me again how easy it is to leave an abusive situation.
*50 obstacles to leaving an abusive situation [#1-10, 11-20, 21-30, 31-40, 41-50]
Myth #4: Perpetrators are abusive to everyone
Many people believe that if a person treats them right, then that person must be good and do the same for others. This is a common fallacy that is harmful to victims and useful for abusers. In fact, I'd say that most abusers are nice to others as to not look suspicious, and to discredit their victims if they seek help with family or friends. Also, considering that IPV/DV requires closeness, it makes sense that people outside the home or relationship would get a different version of the abuser. Most abusers know what they do is wrong, so to overcompensate they are extra nice to others to make themselves feel better and to justify the maltreatment of their partner. This also reinforces the idea that they are treating the victim that way because the victim has done something to deserve it or that they are the problematic person.
This kind of dysfunctional dynamic is another reason that victims stay. If the person you are closest to continuously tells you either verbally or with their actions that you are worthless, deserve to be maltreated, and no one else will want you, you are bound to internalize that. That's exactly what makes intimate partner and domestic violence so insidious and psychologically damaging.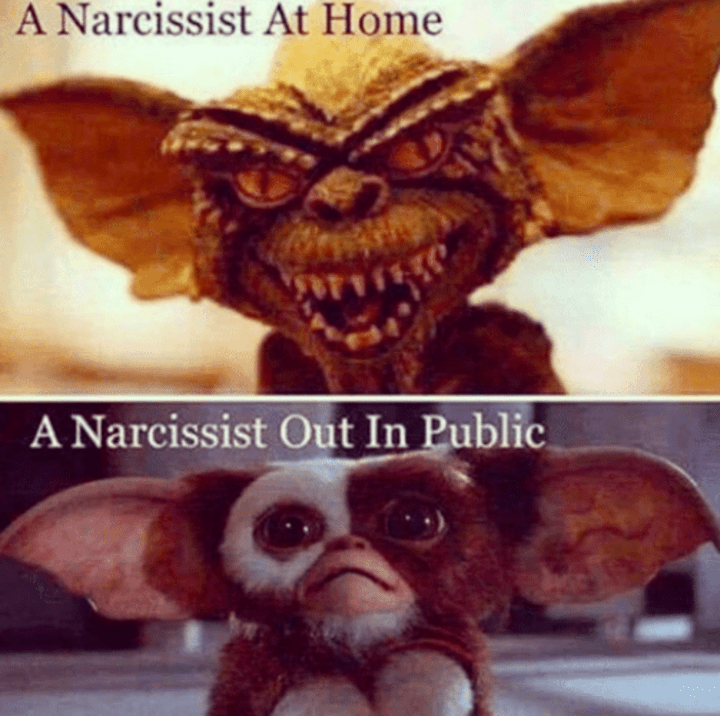 Myth #5: People who claim to be a victim of abuse are doing so to get attention
This is another fallacy that I cannot wrap my head around. Everyone knows that society accepts the accused abuser and neglects or attacks the victim. Knowing that it seems pretty illogical that someone would think that falsely accusing their partner of abuse would be a good idea to gain attention. When someone finally speaks up about their abuse, it is usually because they desperately need help at that point. However, people love to focus more on the very slim possibility of the victim faking for attention than the overwhelming statistics that show how incredibly common IPV and DV are. It is estimated that less than two percent of accusations are false, yet people persist with the "what ifs" to protect the reputation of the abuser at the expense of their victim. It is so common that everyone has come into contact with at least one victim of intimate partner and/or domestic violence.
There is also evidence that shows many survivors have a prevalence of victimization in their lifetimes. This is not because survivors have a victimhood complex, not at all. It is because they have been so psychologically damaged from their previous experiences that even when they have left an abusive situation for good, they will continue to be in that survival mode that kept them alive. They are more likely to get into another dysfunctional relationship because lifelong abusers look for lifelong victims so they'll be able to treat them poorly. Even after the abuser is long gone, survivors might still have the idea that they deserve to be maltreated because of who they are as a person. That being said, survivors of IPV and DV will take the abuse of partner after partner because they truly believe they deserve it. The amount of trauma that is caused by IPV and DV takes years of therapy to alleviate.
________________________________________________
ONLINE RESOURCES:
Rape, Abuse, and Incest National Network (RAINN):
The nation's largest sexual violence organization. This site provides help for survivors, education for the public, improving public policy, and consultation/training services, and statistics.
National Domestic Violence Hotline:
This site provides links to state, national, teen, and LGBTQ-specific organizations for victims and survivors of domestic violence. This link has facts and publications as well. The entire site has articles about healthy relationships, abuse, etc. Site visitors are able to quickly leave by hitting the "escape" key twice.
This is designed specifically for male survivors of sexual abuse, this organization recognizes the complexities of the trauma that male survivors face. The site contains information for survivors, health professionals, as well as parents and partners of survivors.
This is an online support groups for adult male survivors of sexual abuse. Free, anonymous, and safe.
Jennifer Ann Crecente Memorial Group, Inc.:
This organization was created to prevent teen dating violence, in memory of a young woman who was murdered by an ex-boyfriend. This site provides various resources about warning signs and help for victims of teen dating violence.
National Center on Elder Abuse:
This organization is dedicated to elder justice. This site offers resources such as information on how to identify elder abuse, how to help victims, and public policy pertaining to elder justice.
National Indigenous Women's Resource Center:
This organization is dedicated to enhancing the safety of Native women and their children.
This is a project of the National Domestic Abuse Hotline, this site offers resources for teens regarding healthy relationships, information on dating violence and abuse, and how victims can get help. Visitors to the site are able to quickly leave by pressing the "escape" key twice.
This site provides resources for victims, as well as legal information pertaining to stalking. There is a "safety exit" button on the top right-hand corner of the screen.
This organization provides crisis and suicide prevention services for LGBTQ youth. There are plenty of resources and information for site visitors.
NATIONAL HOTLINES:
National Sexual Assault Telephone Hotline:
Call 800-656-4673 to be connected with a trained staff member from a sexual assault service provider in your area. The call is safe and private. Visit their website for more information.
National Domestic Abuse Telephone Hotline:
Call 1-800-799-7233 or 1-800-787-3224 (TTY). This hotline is available 24 hours, every day of the year, in 170 different languages, to provide callers with answers to questions, safety planning, and to directly connect callers to local domestic violence resources available.
This helpline is for adult male survivors of sexual abuse, available 24/7, free, anonymous, and safe.
National Child Abuse Hotline:
Call 1-800-422-4453 for help on taking action when you suspect or have been informed of the abuse of a child.
StrongHearts Native Helpline:
Call 1-844-762-8483 for culturally appropriate help and resources for Native American women who are victims of domestic violence. This helpline is free, safe, anonymous, and confidential; however, advocates are only available Monday-Friday from 9 am-5:30 pm CST. Visit their website for more information, there is an escape button on the top left-hand corner of the screen to leave the site immediately.
National Teen Dating Abuse Helpline:
Call 1-866-331-9474 or 1-866-331-8453 (TTY) for free, anonymous help.
The Trevor Lifeline:
Call 1-866-488-7386 for crisis and suicide prevention hotline services for LGBTQ youth. Visit their website for more information, there are also text and chat options as well.
National Suicide Prevention Lifeline:
Call 1-800-273-8255 [24/7 hotline], 1-888-628-9454 (Spanish), or 1-800-799-4889 (TTY) or visit their website for more specific resources such as youth, disaster survivors, Native Americans, loss survivors, LGBTQ+, attempt survivors, deaf/hard of hearing, and Spanish.