5 Harsh Life Truths That Even The Most Optimistic Folks Will Face, And Exactly How To Face Them Head-On (And Thrive)
How to use these five givens as power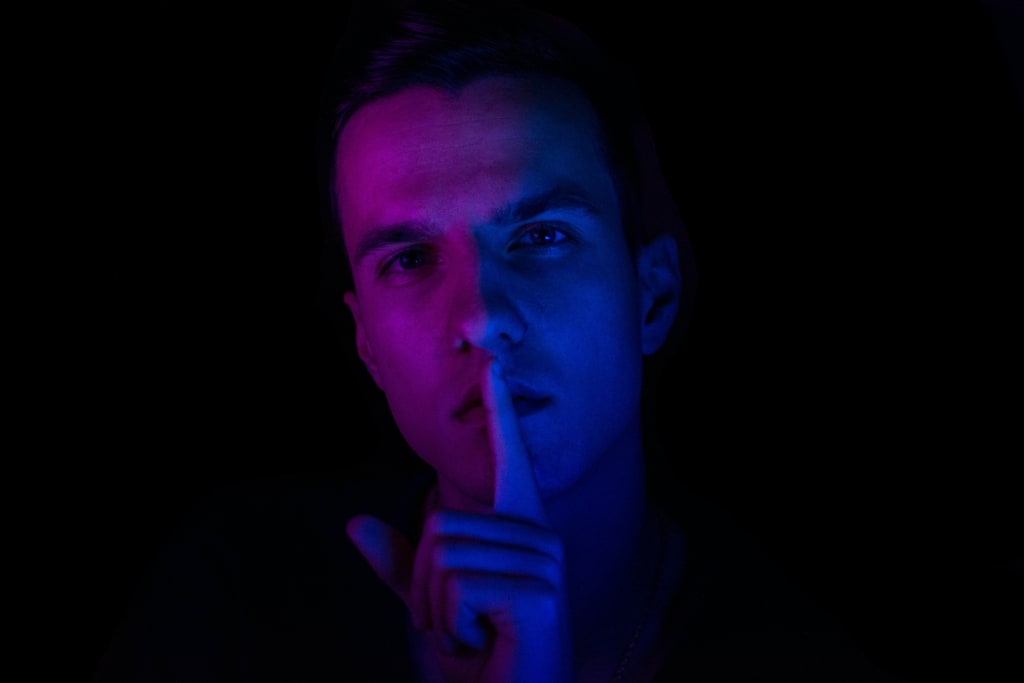 Photo by Taras Chernus on Unsplash
"Transformation is a process, and as life happens there are tons of ups and downs. It's a journey of discovery - there are moments on mountaintops and moments in deep valleys of despair." - Rick Warren
Let's just hop right in, k?
The Inevitability of Change and the End of All Things
Everything you know and love is destined to change and ultimately vanish.
Cherish the present, adapt to new circumstances, and learn to let go when the time comes. Accepting this truth allows us to appreciate the present moment and the people and experiences in our lives. It also helps us be more adaptable and resilient in the face of change.
But what do I do?: Embrace change as an opportunity for growth and self-improvement. Cherish the people and things that matter to you, and learn to let go when the time comes.
The Unpredictability of Life and the Failure of Our Plans
Life's chaotic nature means that your best-laid plans will often go awry.
Embrace flexibility, resourcefulness, and a positive attitude in the face of unexpected challenges. The benefit of accepting this truth helps us develop a flexible mindset and become more resourceful in overcoming obstacles
What does that mean? Be prepared for the unexpected by having backup plans and being open to new ideas. Learn from your experiences, adapt to changes, and maintain a positive attitude.
The Harsh Reality of Life's Inherent Unfairness
Injustice is an undeniable aspect of life, but focusing on what you can control is key.
Cultivate gratitude, take action to improve your situation, and support others facing similar struggles. When we come to grips with this truth, it enables us to focus on what we can control rather than dwelling on injustices or comparing ourselves to others. Or basically, the things we cannot control.
Ok, how?: Cultivate gratitude for the positive aspects of your life and take proactive steps to improve your circumstances. Advocate for justice when possible and support others who face similar challenges.
"Life happens, and I write about it wherever I am." - Melissa Etheridge
The Unavoidable Presence of Pain and Suffering
Pain is an inescapable part of the human experience, yet it can foster empathy, compassion, and growth.
Develop healthy coping strategies and use your experiences to help others in need. Look, you're gonna go through painful shit. Dog passes, your lover packs up and splits, and you get the drift. Acknowledging this truth helps us develop empathy, compassion, and emotional resilience. It also reminds us that our pain can serve as a catalyst for personal growth.
Great, show me: Learn healthy coping mechanisms for dealing with pain, such as mindfulness practices, therapy, or connecting with a support network. Recognize that pain is a universal experience and use your own experiences to help others.
The Bitter Truth of Human Disloyalty and Unkindness
People will inevitably disappoint and betray you.
It sounds so pessimistic, I know. So foster self-awareness, create healthy relationships, and set boundaries to protect yourself from the darker aspects of human nature. You intuitively know good folks from bad, so trust that instinct. Accepting this truth allows us to set realistic expectations for relationships and develop a better understanding of human nature.
What to do: Cultivate self-awareness and work on building healthy relationships based on trust, communication, and mutual respect. Establish boundaries and prioritize self-care. Learn to forgive and let go of resentment while also recognizing when to distance yourself from toxic relationships.
Let's Break this Down
First of all, after reading this, do you agree with them? The first step is simply to agree with them and that even as positive as you might be, they could all happen in a blink. This means don't question them or fight their meaning of them, just nod your head and see the truth in each of them.
Next is to accept them into your life as a possibility. This means not just saying they are true but seeing them in your life and how they work.
Try to visualize these as worst case and watch as things happen in your mind's eye, and identify which given is at play to help show you how active these really are.
Then you try to understand them. This is the lifelong process of allowing them to happen and learning from each time they do. Understanding is not a destination, it's a journey.
Agreeing, accepting, and understanding these things can benefit us by reducing the element of surprise when they occur. This allows us to handle such situations without feeling overwhelmed or shocked. There will be less drama in our lives.
The final word
By understanding and accepting the harsh realities of life, you can become more resilient to unexpected challenges.
You will be better able to navigate through difficulties with a flexible mindset and resourcefulness, as well as maintain a positive attitude. Cultivating gratitude for what is good in your life can help bolster resilience even further. It's also important that we learn how to cope with pain constructively so it does not overwhelm us or lead us down destructive paths. Finally, being aware of human disloyalty and unkindness allows us to create healthier relationships based on trust and mutual respect while setting boundaries when needed.
With these steps in mind, we can all work towards living our best lives despite any adversity thrown at us!
Join our merry band of Outlaw Writers. For the creators who are tired of playing by the same old boring writing rules. (We create our own)
About the Creator
I help CEOs & entrepreneurs write & publish books that give them authority & legacy | Bestselling author | Former CEO turned ghostwriter |
California born, Texas raised.
Reader insights
Outstanding
Excellent work. Looking forward to reading more!
Top insights
Easy to read and follow

Well-structured & engaging content

Heartfelt and relatable

The story invoked strong personal emotions

Expert insights and opinions

Arguments were carefully researched and presented
On-point and relevant

Writing reflected the title & theme
Add your insights