3 Virtual Double-Date Ideas
Are you missing your favorite couple friends? Perhaps you need some fun double date ideas to try out during the pandemic? Well, look no further! Read on for three fun, safe activities to try with the people you miss the most.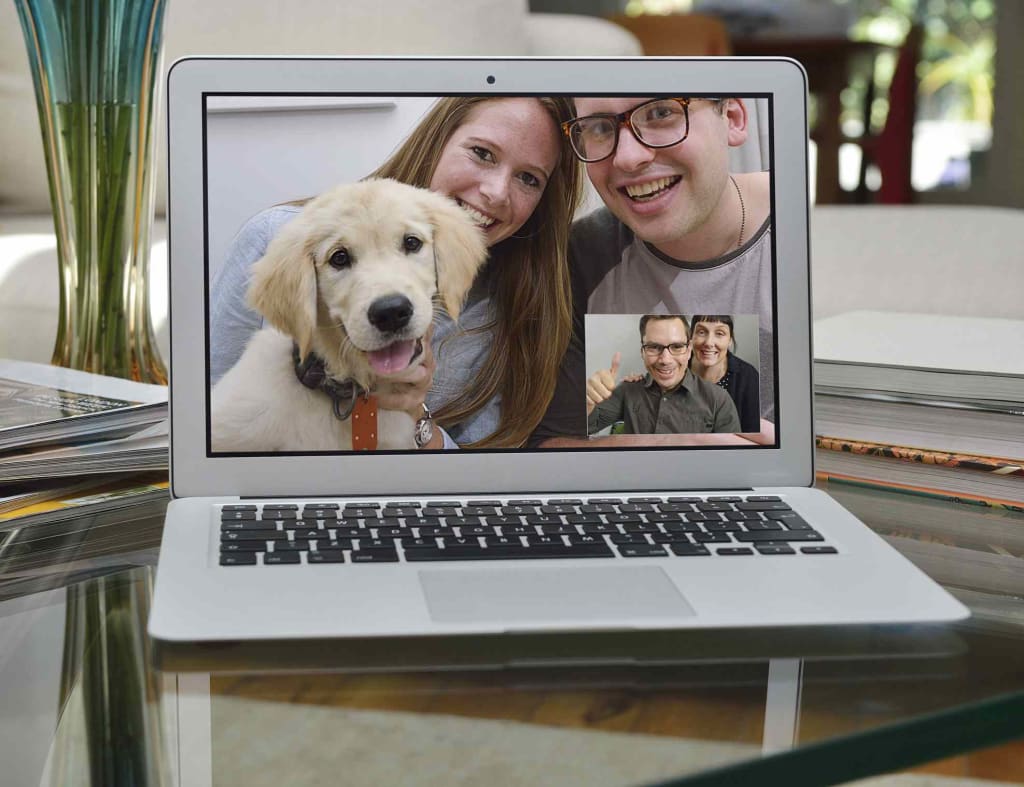 Murder Mystery
Are you into murder, secrets, and perhaps some funny costumes? Then try out one of these virtual murder mysteries!
One person will be the host and will assign themselves, their partner, and the other couple(s) their roles. Each person will read their character description and will learn some secret details about their role. Then you'll meet on your virtual software of choice (such as zoom, Web X, etc) and will act out your parts.
Throughout the night you'll try to uncover who-dun-it, all from the comfort of your home!
To make this especially fun, get really into your characters! Dressing up and fully immersing yourself in the role will make this activity all the more fun.
To find the murder of your dreams (or your nightmares?) check out red herring games. They have tons of virtual mysteries encompassing a wide variety of eras and themes. Whether you want your murder-most-foul to take place in a 1920's Speakeasy or an old creepy mansion, this site has you covered!
If you want something a little more festive (it is the holidays after all) check out their game, "Twas a Death Before Christmas." This will give you a little bit of holiday spirit mixed with a dabble of crime. This mystery will be a great way to add a little bit of excitement to a somewhat lackluster (AKA ABSOLUTELY TERRIBLE) year!
Wine (or Beer) Tasting
If you and your couple friends enjoy the finer things in life, why not do a virtual wine tasting!
To do this double date idea, you have two options. You and your friends can either decide on some wines to try, purchase them, and try them during your tasting. Or, if you'd like to support a winery, each couple can purchase a few bottles from a local vineyard. If you don't have a winery nearby, there are plenty of top of the line wineries who are willing to ship some bottles to you.
To find some wineries that will ship you wine, check out this list created by CN Traveler. These wineries not only send you amazing bottles of vino, but they also organize a virtual wine tasting event with you and one of their sommeliers. So if you and your friends want a more formal wine tasting experience, consider purchasing one of these packages!
Once you guys have the wine, set up some wine glasses for the tasting. Get some paper and a pen so that you'll be able to score each glass. Then, video call your friends and let the fun begin.
If wine isn't your thing, do a beer tasting! You can either support a local brewery or order some beer from a nearby shop. Just make sure you and your partner and the other couples all get the same types of beer!
Book or Movie Club (Or...Fight Club?)
If you and your friends are avid readers, why not do a virtual book club? This is a great double date idea since its something fun to do that is also expanding your mind!
Here are some classic books you guys can read (if you didn't already have to read them 5 times in high school)
The Great Gatsby
To Kill a MockingBird
Pride and Prejudice
The Catcher in the Rye (My personal favorite)
If you'd like something a little more modern, here are some newly acclaimed books:
If books just aren't really your thing, do a movie club instead. Have each couple watch a specific movie and then you'll convene over video chat to discuss it.
To make this night even more fun, you can mix this idea with the wine tasting. There's nothing better than a good book, wine, and great company!
dating
About the author
Hello! My name is Chelsea. I'm a freelance writer whose OBSESSED with crime stories. Most of my free time is spent listening to true crime podcasts. I also love coming up with fun date ideas and hanging with my frenchie, Stella!
Reader insights
Be the first to share your insights about this piece.
Add your insights