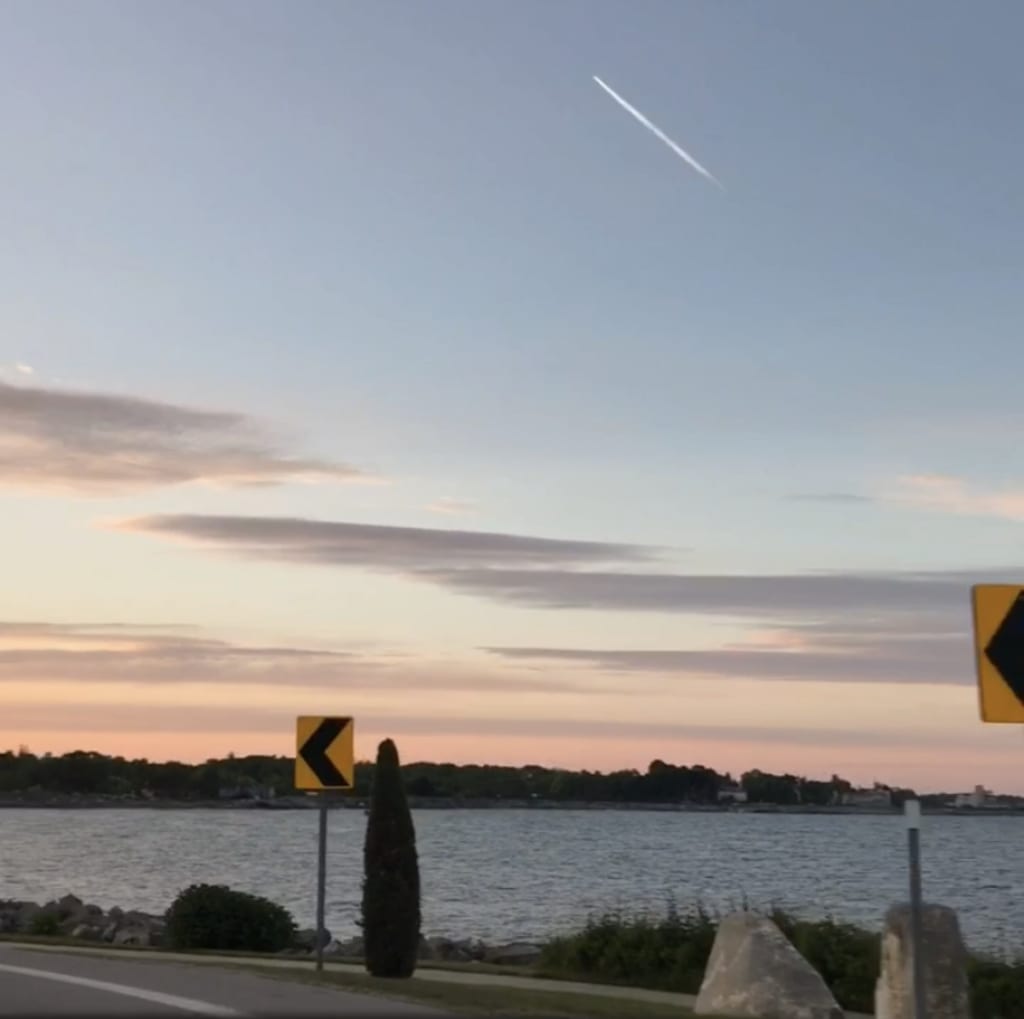 The swirling, invisible unpredictability of the coronavirus pandemic has coalesced ungracefully into drastic lifestyle shifts for many across the globe. For me, this shift took the form of having to leave my student accomodation in London quite quickly to return home to the States for the foreseeable future. With this shift, my life reverted from one of young adult freedom in a sprawling metropolis, to one more similar to my highschool years in the confines of my small, leafy hometown in coastal New England. Due to the pandemic, myself and many other millennials or those of gen z, have found themselves resituated in the nuances of their youth than any life they've been familiar with for longer than a university break in the past few years. At a time when we're meant to be exploring the world for some of our first times, we have had to return to our former selves and localities; some of which don't fit us now.
However, this also means that my childhood best friend and I - who have lived distantly for each other for over four years now - are back in our hometown at the same time; something that rarely happens even during winter and summer breaks. Although because of lockdown measures in our home state of New Hampshire, we've had to continue our long distance friendship over screens despite now being a ten minute drive away from each other. As lockdown restrictions begin to ease up gradually here starting this week, we'll have glimpses of our previous life (back to the way life was in January, or in my case, May of 2016). But, a totally 'normal' day will probably not arrive again until the end of the summer whenever that day comes. Due to the dizzying dislocation of college-aged students, my best friend and I will be able to relive our ideal highschool summer day together before we both move apart at an even further distance once again.
Similar to the film 17 Again with Zac Efron, we have been transported back to our seventeen year old lifestyles. In the film, Efron's character becomes a teenager again. Much like his character, on my first day out of quarantine, I can't wait to join my best friend and celebrate her last day in New Hampshire before moving to Colorado by indulging in all our favorite highschool adventures again. So, my first day out of quarantine looks pretty identical to our weekend plans as teenagers. Ideally, it would go something like the following.
Three Bridges Yoga
Though I only went a couple of times a month - yoga classes are expensive on a student budget - I miss the indulgence of exercising and reaching my peak vinyasa flow alongside twenty-plus other people. Youtube yoga gets the job done, but of course the blue screen and tattered yoga mat on the floor of your living room lacks the ambience many who do yoga crave. At home yoga feels detached from the communal experience of practicing and completing a flow in harmony with others. Practicing at home also brings your mind to however many other things outside of the serene headspace of yoga. I know from experience that most times I do a yoga practice at home, I quite literally see my living space from a totally different angle; from the tilted perspective of a downward dog. My mind then races to the list of chores - like sweeping under my couch - that I still have to do after my practice. Yoga studios - if they ever return to the way they were pre-quarantine - provide a space to unwind and sweat that engages you in the sweet synchronicity of a communal practice complete with essential oils and ohms. An ohm done by yourself that echoes off your walls instead of melting into harmony with other practitioners has been a lonely, discordant cadence during quarantine.
Book and Bar
After yoga, we'd venture downtown to grab a coffee at Book and Bar. Similar to any sitcom, this coffee shop made regular appearances of a lot of our highschool afternoons and evenings. The cafe, bookshop and bar hosts live music and poetry readings, amongst its cozy worn sofas and local publications. My best friend and I both had our first dates with our first boyfriends here within a week of each other coincidentally. Even though it's leaky and had a tendency to splatter my outfit with coffee during my old commute to college, I also would be excited to use my reusable coffee cup again. Having been able to go topless (in terms of coffee that is) all of quarantine has been a welcome treat, but it'll be nice to enjoy a capped coffee amongst others in this space where so many of the memories of my youth are held. As my friend finishes up her undergraduate degree, and I begin work on a dissertation for my MA, we'll be able to sit at the same table and sip coffee where we used to do our Algebra 2 and Physics homework together half a decade ago.
Wallis Sands Beach
After enjoying a coffee, we'd then plan on walking my dog on Wallis Sands Beach in Rye, NH. Since almost the start of quarantine here in later March, our state and local beaches have been shut. On my first full day of quarantine, I know the three of us (myself, my friend, and my dog) will be elated to be able to stick our toes in the sand once again; something I rarely if ever get to do when living in London. Since he usually goes for his daily walks on the beach, my dog has been missing his usual friends for seven weeks now. In highschool, my friend and I would often take my or her dogs for walks up and down the wiggly coast of Wallis Sands. We'd host bonfires and smores nights with our joined friend groups. We'd get tofu burritos and eat them on the wall in North Hampton, NH. If you dig deep enough in Wallis Sands, you'd probably be able to uncover a tangled set of pink earbuds one of us lost there five summers ago.
Petey's Seafood Restaurant
On the walk home from the beach, we'd stop at the takeout window at Petey's, one of our many local seafood restaurants, and one both of us worked at at one point in highschool, to share a lobster roll. Even though British food is quite similar to that of Northeastern America, I do miss lobster when I'm abroad. New England lobster and seafood is one of a kind; and situated on plush marshland beside the beach, Petey's is too.
The Beach Plum
Afterwards, because we both have the appetites of a 16 year old boy, we would grab our favorite ice cream - a scoop of Phatomberry with a scoop of Maine Black Bear Richardson's ice cream - at the Beach Plum in North Hampton. This Beach Plum was halfway between the different highschools we went to, so met here once a week at least to see each other and catch up. With the top down on her car, we would then drive along Route 1A to the Massachusetts border and back again, at least once. When we first got our licenses, driving along 1A and back felt like driving to Vegas. We'd play our favorite mixtape - the one I made for her 17th birthday - and eat child's size (just to clarify, when a New England ice cream place says child's size they mean a coop the size of child's head, not a small scoop about the size of a golf ball) ice cream, and discuss our past, presents and futures which have definitely shifted since highschool but at their core our ambitions and goals have remained the same.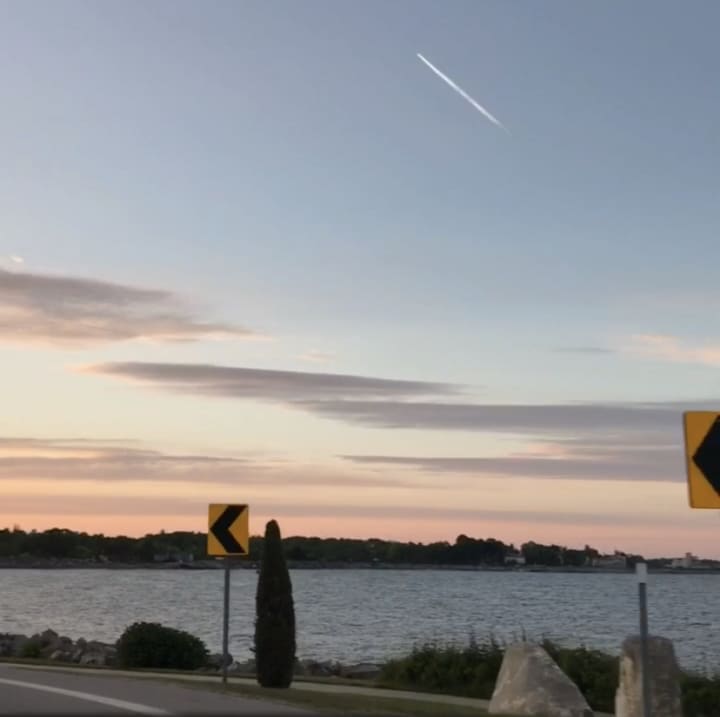 Green Elephant
After spending the afternoon driving along the beach and stopping every once and awhile to sit out and sun ourselves like turtles, we'd meet up with our friends from highschool and head back to Portsmouth to our favorite restaurant: the Green Elephant. Even though, as of last year, neither of us are fully vegetarian anymore, we still praise their peanut veggie noodles as one of the best dishes we've ever had. At any given time, at least one person we know from highschool is also working there, which is always nice. Despite being in the newer section of our town, it embraces the roots of the community. From the Green Elephant, we'd then go out for a drink in Portsmouth. Unlike any night out I've had in college abroad, a night out at home is a completely different feeling; you bump into quite literally almost everyone from your graduating class in highschool. Like winter break, the first night out after quarantine will be brimming with catch ups from past friendships and peers before we all head off to our own lives elsewhere again. Also, since we're now over the legal drinking limit, we won't get kicked out like we did in highschool or our early college years for having fake ids. We'd be able to dance together in that lovey, alcohol filled way - a moment unable to be recreated by zoom no matter how good the DJ on the screen is - and effortlessly slide into the next day together when the clock moves past midnight.
Before writing this, I didn't plan on food being such a large structural component of my last day with my best friend and my first day out of quarantine. But, retrospectively, these foods and restaurants featured steadily throughout my time growing up here; the same way a BBQ-based pizza with jalapeños, pineapples and corn from Domino's will remind me of my first year of college away from home. Food creates a localized sense of community through the nature of ingredients around us physically and our sharing of inherited recipes and meals. Though my best friend and I will never be seventeen again, and won't be living in the same town, state, or country again for the foreseeable future, would be soy cappuccinos from Book and Bar, lobster rolls from Petey's, Phantomberry and Maine Black Bear ice cream from the Beach Plum, and peanut sauce veggie noodles from the Green Elephant, none of which can be recreated unless you're in coastal New Hampshire. Maybe this day is more Eat, Pray, Love than 17 Again, but call it whatever you want; it's my ideal post-quarantine day. Although the pandemic has created a whirlwind of negative uncertainties, it's also gratefully transplanted myself and my best friend back home again for the time being, allowing us to indulge in our highschool selves one more time.