10 Years From Now
How our personal life puzzles grow and evolve as we do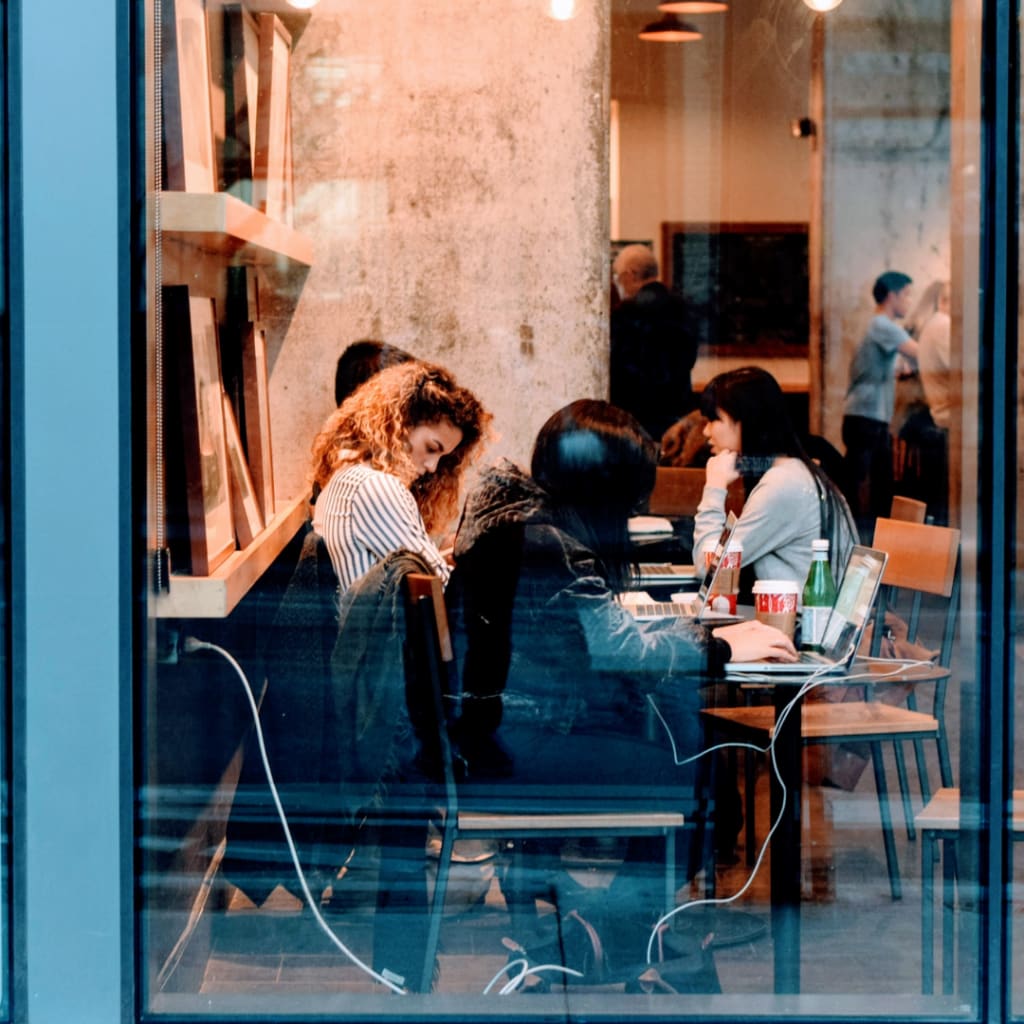 Today is the last day of September, and as I do every month, I sit with my planner open reflecting on the month that was while I plan on what I am going to focus on for the month ahead. Since fall doesn't seem to be in that big of a hurry to descend upon Chicago, I have had the pleasure of these monthly planning sessions continuing to happen outside at my local corner coffee shop while I soak up the late morning sun savoring every last beam until the endless cold and gray descends upon us.
As I was making my notes and lists, I heard a young lady lamenting about her current situation with her roommate to a friend over coffee. I recognized her from the nail salon a few months prior. She had just moved to Chicago from a small town in Ohio with her childhood best friend. They chatted excitedly to their nail techs about their new adventure together in the city, and how it would be a continuation of their friendship that began in nursery school.
I listened along back then thinking nothing of it. I felt it was sweet, and made me think of my own kids possibly having these adventures in just a couple of years.
Three months later, it was an entirely different story. One half of this dynamic duo was very unhappy with their arrangement. It wasn't at all what she thought it was going to be, and it had only been three months. There were still nine months to go on the lease to their apartment.
"You never know anyone until you work with them or live with them," I thought to myself. That's a constant thread that will weave in and out of your life indefinitely. I thought of my best friend when I was her age, and while we were childhood besties, our relationship definitely changed when we began working together after college. Compatibility is a puzzle that has its own pieces in its own places.
I also wondered how the evolution of this friendship would look ten years from now. My childhood best friend and I worked together starting in 2001, and by 2011 we would sit in various coffee shops and restaurants marvelling at how different we had become, yet still the same. We had the same level of heated conflict the young woman was venting about this morning, but a decade removed, we could talk about those moments with a huge amount of humor for the situation, and the benefit of self awareness for our own role in things. We were both temperamental hotheads back in our early 20's who ate conflict for breakfast and burned bridges for fun. I wouldn't let anyone say a cross word to my best friend, but I would burn her to the ground without breaking eye contact when she upset me. She was very much the same. For as much as we loved each other, we sure had no problem tearing one another apart when the tempestuousness of youth took over.
Ten years later, now in our early 30's, that tempestuousness was replaced with radical acceptance. An encouraging loving kindness enveloped our connection, and there were moments in our adult lives when we had no one but each other in our corners. Our early adult years of conflict laid the foundation of security to unconditionally be ourselves. We cheered and encouraged each other, cried together, and only wanted the other to have the best life we knew the other deserved.
As the girl at the coffee shop ticked off the laundry list of her best friend's shortcomings, I smiled to myself that while this was actually a pivotal moment of importance in their lives, she had no idea what that would be in this moment. That would be revealed to her later. She was learning about commitment and acceptance. It was a lesson in what her compatibility puzzle looked like and how those pieces fit. They were both growing exponentially right now, and it was actually a beautiful thing. Maybe they would grow together, maybe they would grow apart… but they were growing nonetheless.
It's easy for older people who have been through life to condescend to the younger generation, and dismiss their feelings and experiences as trivial. I caught myself doing it a couple of times as I listened to myself internally saying, "These are not even important problems. You will not care about these things ten years from now." However, I was wrong. Every trivial conflict from twenty years ago matters today, because it taught me about myself and how to love and accept people in my life for who they are.
I also realized that because I lost my best friend in 2013, that we never had the 'ten years from now' that would have happened this year. Eight years ago, that puzzle was completed and went on the walls with the others I had solved in my lifetime thus far, without even knowing it. What other last pieces are going to fit just so over the next ten years I don't see coming? You can plan all you want, but the truth is the only constant thing is change and how you choose to grow through that change.