10 Things to Help Set Your Marriage Up to be a Success
Before You Get Married, Please Think About These Things Closely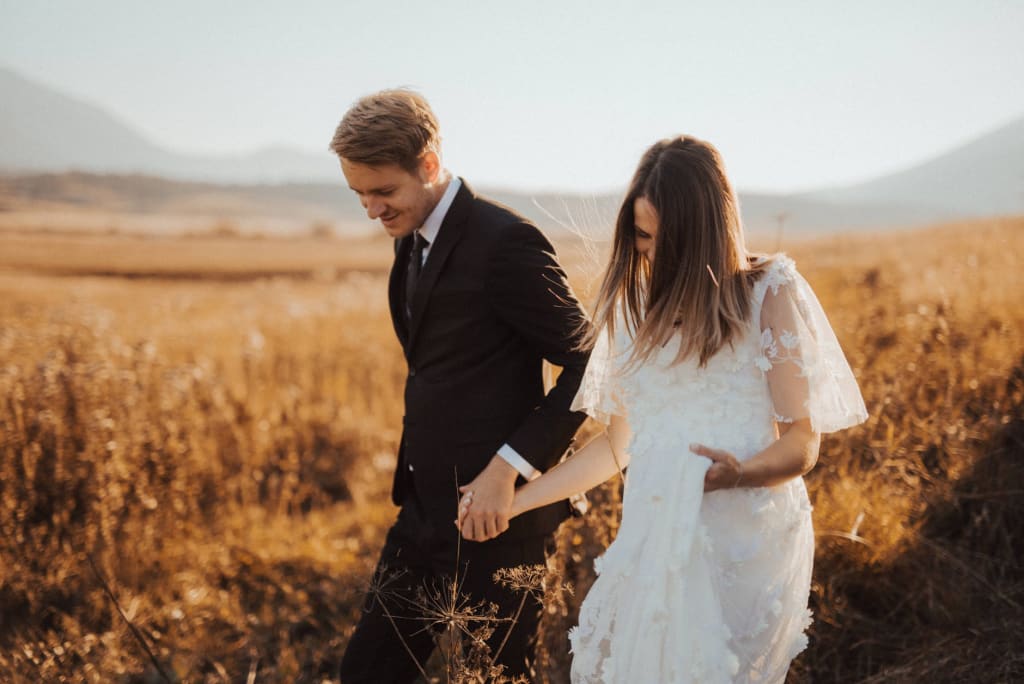 Disclaimer: I have only been married for six years and I still have a lot to learn, however I would like to share with you ten things that I believe will help you set your marriage up for success in the long-term. Here goes:
1. Make sure you have a similar value system.
I understand that no couple with agree on everything obviously, however it is important that you and your spouse have the major values in common. For example, my wife and I both knew that we wanted to have children and that we highly valued our extended families. It would make sense that we now currently live closely to both sets of our parents and many of our extended family members.
2. Start premarital counseling as soon as you can.
As soon as you get engaged, please start premarital counseling. I know it came be expensive, however it is worth it! Having a counselor that can ask hard questions to get you and your future spouse thinking will be tremendously helpful later down the road. Counselors will help teach you how to resolve conflict and work together as a team. My wife and I enjoyed going to our premarital counselor so much that we kept going to see him even after we had been married for several weeks.
3. Make sure you are cognizant of how your future spouse annoys you.
Everyone has their annoying habits or tendencies. Take a few minutes to think about little things that are annoying to you about your future spouse. Please don't be so blindly in love that you brush these little things off as insignificant. Now ask yourself if these annoying habits will be sources of contention later down the road. If you think that they could be, then think of appropriate responses that will defuse the frustration.
4. Communicate, communicate, communicate!
Miscommunications happen all the time between couples for various reasons, however the more you talk things out the better. Before you just make plans for the weekend, please consult your future spouse and check with them to make sure they didn't already have something planned or specific expectations already. Yes, it takes longer to make plans this way, however when you get married you will begin to depend on each other for nearly everything, so over time it will become easier and more natural.
5. Ask your trusted family members what they think of your future spouse.
Your family members can be great sources of information. If you open up and ask them questions about what they think of your future spouse, then their opinion may be of value to you. Ask your family members if they think that your future spouse makes you a better person. I recently asked my sister a question for her opinion about my wife, and I was thankful for her candid response.
6. Always be forgiving.
At some point you are going to get really upset about something that your future spouse does, however, learn how to forgive them as soon as you can. There is truly so much power in the act of forgiving your loved one. If it is a big thing that happened, then take time to think and reflect, but please forgive them even when they don't deserve it. This is difficult, yes, but it is so worth it in the end.
7. Prove your faithfulness to them.
Reassure your future spouse that you are faithful and then make yourself accountable in all ways necessary. Sexual faithfulness is so important. Emotional faithfulness is also just as important as well. Your future spouse should not be, or feel, insecure that you will leave them at the first signs of hardship or trouble.
8. Remember that happiness really is not the most important priority.
Despite what the world and society may try to promote, happiness should not be our main objective in life. Neither should happiness be our chief object in our marriages. Happiness comes and goes depending on our mental states and conditions. It is completely normal to go through seasons where you are less happy, however this should not lead you into thinking that your spouse is worth giving up on. I believe that people are designed to serve others. In this same vein, I believe that husband and wife are designed to serve each other humbly and graciously.
9. Be honest with your future spouse in how you are struggling.
If you struggle with depression, anxiety, internet addictions, or anything else, then please let your future spouse know when you are having a particularly rough time. I know this can make you vulnerable, however it is important to learn how to be vulnerable with your future spouse and it helps them better understand you and they may have a good idea of how they can help.
10. Remember, you are a team!
Whatever problems come your way, remember that you and your future spouse are a team. Don't let the problems of life come in-between you and drive you apart, rather let the problems draw you both closer together. Some couples turn life into a competition and this often leads to their demise. Your future spouse will have certain talents that you don't have and vice versa. Learn to use your gifts, talents, and knowledge in order to support each other as two teammates working toward a common mission!