10 Signs Of a Controlling Boyfriend
Are you feeling like you had more freedom from your dad than you do with your boyfriend? If yes, this is a sure sign that you're stuck in a relationship with a control freak.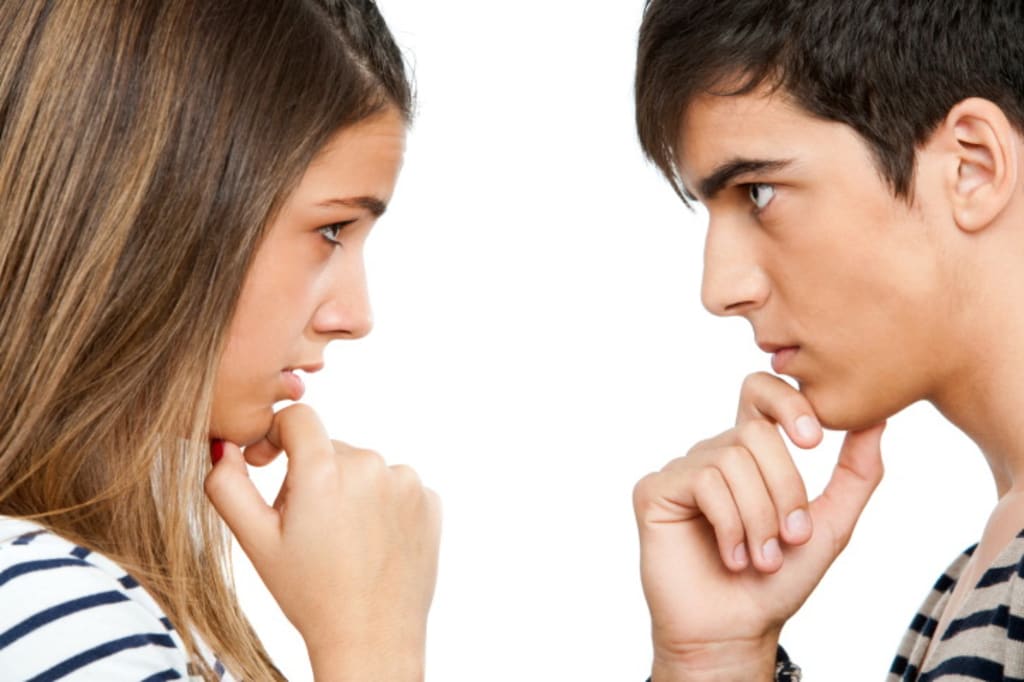 Did you know that controlling is often camouflaged into "his way of showing you love!"? Oh please gurl, you don't need such love that's eating your soul up.
Here are 10 signs that your boyfriend has you tied up on his pinky finger!
Don't forget to check up on: 5 Hard to Ignore Verbal Abuse in Relationships
Why did he say that? This is why bla bla"
I always say this that a tiny dose of jealousy in a relationship is good, it shows that your partner loves you too much and never wants to lose you.
However, if your boyfriend creates a huge drama when an old guy on the street compliments you or when he sees you having a casual conversation with another guy, your bf is a control freak. I mean why can't you have a casual conversation with another male without being made to feel like your committing a sin?
NO 2: Big brother is watching you 24/7!
Yeah, do you feel like your boyfriend is everywhere literally? He knows what you've been up to during the day before you even tell him about it? That my friend is a freakily controlling boyfriend!
NO 3: When was the last time you made a major decision about anything?
Controlling boyfriends will often butt in the way of you making decisions for yourself. Some of them will tell you straight up and some will play the emotional drama to make you listen.
NO 4: It's your damn fault for not talking to him properly because he got drunk last night and almost got hit by a car.
If you don't abide with whatever he says, your sweet controlling boyfriend will make sure he puts the blame on you for something and makes you feel bad about it too.
NO 5: He is a drama queen…
Any time you choose to stand up for yourself, he creates drama and tells you all kinds of sweet things and sometimes sad things to make you feel bad.
Who were you on the phone to? Controlling boyfriends are so insecure and will always be full of doubts about their girlfriends. If you happen to be on the phone to someone when he called, that automatically sends a wrong signal to him and he can't rest until he finds out who it is.
NO 7: He never wants you to feel independent.
You can never choose to do anything on your own because he makes it out like it's a sin if you do so. Whether it be choosing what career path to focus on or where to go on a holiday, he makes all the decisions for you. He will tell you million reasons why you shouldn't follow your dream simply because he doesn't agree with it.
If your boyfriend is controlling, he will never fail to remind you of all the good things he has done for you when you decide speak up against him. He keeps an account of all the money he ever spends on you and constantly reminds you when things don't go his way.
NO 9: Does it feel like you went on a month vacation to Hawai when you get to spend a night out with your girls?
Controlling boyfriends often don't want you to have good times with the people you love. He would always try his best to make sure you don't spend time with your friends and families. NO 10: He controls you by your weakness..
READ MORE:digital marketing company in Agra
If he knows you have a weakness for intimacy with him, he will use that to keep you tied up on his finger. If he knows something about you that no one else should know, he might use that against you.
Let me tell you this ladies, our well being is made up of 4 factors:
Physical health
Emotional health
Social health
Intellectual health
If your man is causing damage to any of those 4 health factors above, you've really got to think about leaving him for good.
Yes love means you fight and fix things that are broken but you've got to be alive and well to fight you know. It shouldn't be just nonstop fighting from your side.
If it was always you trying to keep things positive and never him, it's about time you walk away and breathe in some fresh air!
ALSO READ :best seo company in agra