Young man catches ghost while recording TikTok video during the quarantine
TikTok user accidentally record something strange at home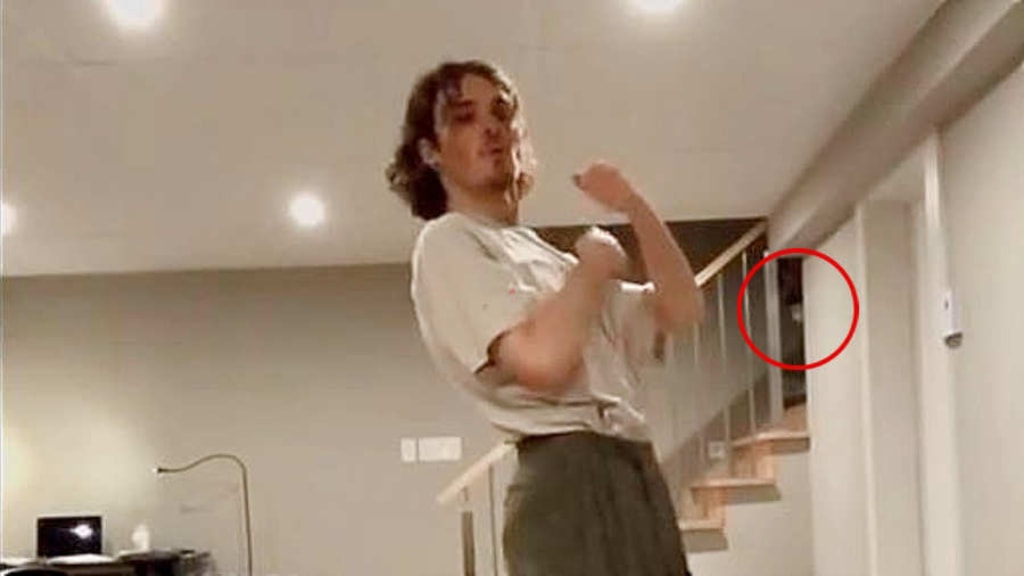 TikTok @reubix_cube
The followers of the account of a user identified as Reu noticed that a strange presence appeared in one of the clips. The tiktoker assured that when the video was recorded, no one was home.
Whoever recorded the video did not notice a small detail at the end of the stands, it was his followers who noticed a strange figure. Photo capture TikTok @reubix_cube
There are all kinds of posts on TikTok. From people who dance and meet the world's craziest challenges to viral videos full of humor, among which those of people doing lip-sync (lips synk) stand out. What you rarely see are clips related to paranormal phenomena. It is rare for any user to post images documenting such situations.
In recent days, a video was published on that platform for an alleged chilling detail.
It is an audiovisual by the user Reu (@reubix_cube) in which he shows a choreography of the song "Say so", by the American rapper Doja Cat.
In the publication of the video, the young man expressed: "I am alone at home, so I learned a TikTok dance. I love you Doja Cat, but where has my life come?
The majority of Reu's followers began to "like" the publication, however, comments regarding a particular detail of the clip soon began to appear.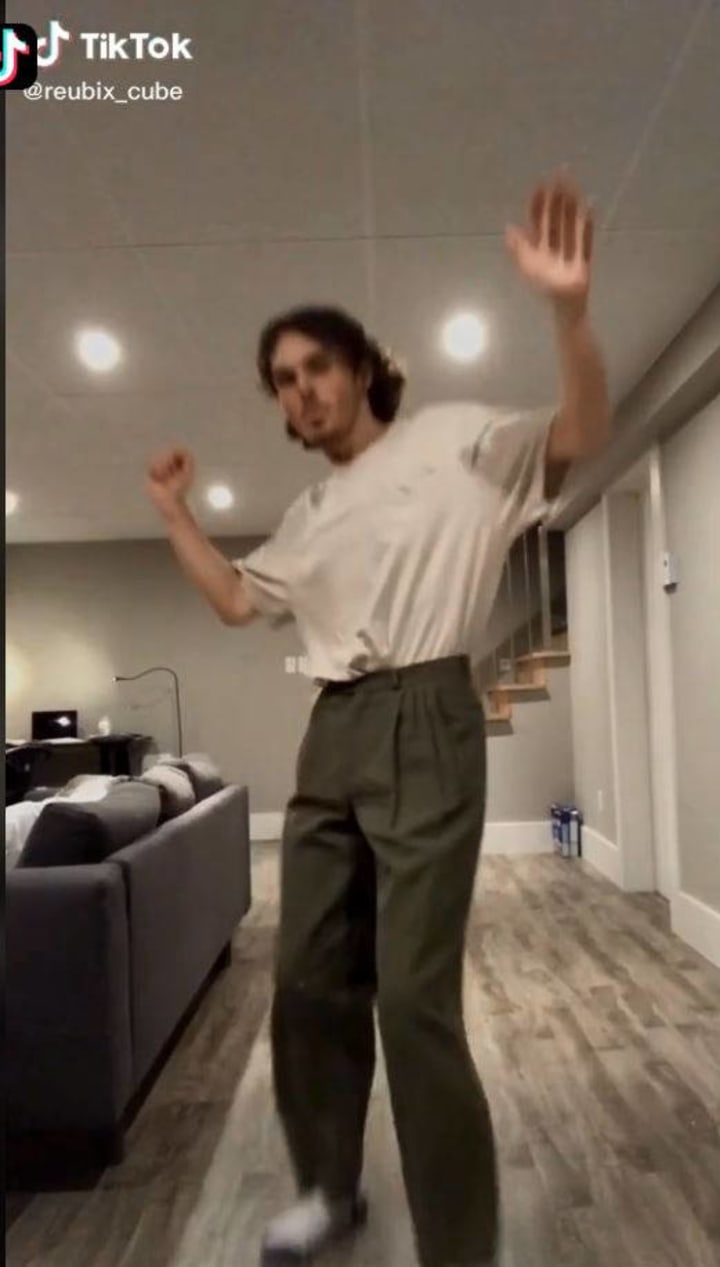 And it is that, when observing the video with detention, it is appreciated that in reality, the young man "was not alone at home." At the top of the stairs behind the young man, a strange figure appears, peeking out from the wall and then hiding again.
"What am I supposed to see?" The tiktoker replied at that moment to his followers.
After the publication, speculation began to emerge about the strange "presence."
Many assured that it was a ghost, others were convinced that it was a child, some believed that it was just a pet and there were those who affirmed that it was simply a strategy of Reu to obtain more followers.
The young man assured that he would never do that type of joke to attract attention and gain followers. He emphatically said that he was alone and that he has no cats, no dogs, or any pets.
Faced with all this uproar on TikTok, Reu published another video in which he assures that after seeing that creepy detail he had not been able to sleep and that he was not calm as many believed. In this video, he shows that, when going down the stairs in which the mysterious figure was seen, there is a lot of noise, so the young man assures that he would have heard them grinding and that was not the case.
"When I published the video I did not expect anyone, except my friends, to see it (…) To all those who wonder why I am so calm, the answer is very simple. I'm not. I hardly slept last night (…) I am 99 percent sure it was not a person ", said the young man" I am alive and safe. Thanks to all who have cared. I am somewhat sick to my stomach and could hardly sleep last night. It's rare to get so much attention, "he added.
Before posting the dancing video, the tiktoker had 4,000 followers, but now his account has nearly 118,000.
Reu also revealed that on previous occasions he has had several paranormal incidents at that residence. To prove it, he shared with his followers a video recorded in 2015 in which a mysterious figure is observed in a room.
He said there was surprised that things like that happen at home as it has been several paranormal incidents since he lives there. In this way, he showed his followers another video that he recorded in 2015 and in which another mysterious figure is seen in his home.